I've gotten a few requests in the past to do an apartment tour, or even bedroom tour. While I'm not comfortable showing everything, I thought I'd just show some snippits of the place, so you all can get an idea of how we like to decorate our place. So, to start things off — here's a sneak peak into our bedroom!
Duvet cover: IKEA
Grey sheets: Home Outfitters
Yellow pillow: From a home boutique in St. John's, Newfoundland which closed down. Fun fact: The store was owned by Chris' ( from the show Steven & Chris) Mother!
Large grey "velvet" pillows: IKEA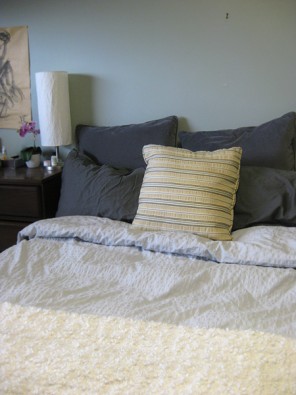 Bed photos recycled from this blog post.
I've replaced the paper lamp shown above (from IKEA) with this silly priced lamp, also from IKEA. I love my Urban Barn fake orchid that looks real! lol
My Fossil watch collection. Minus the cheap rose gold one I bought on eBay for fifteen bucks ha! Yes, there's an orange haired troll doll in with my watches, along with a pink haired one, hidden in there somewhere. I had a collection of trolls as a kid, and only kept two.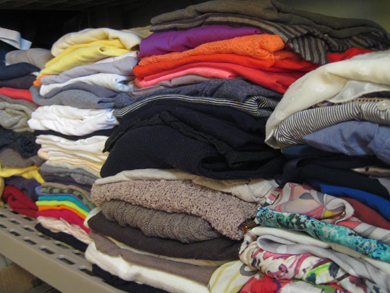 Here are all of my tops. Winter, and summer. I think it's time to purge some of this. Left-Right: Sweaters, Tanks, Plain tees, Blouses.

My makeup case. You can buy one here.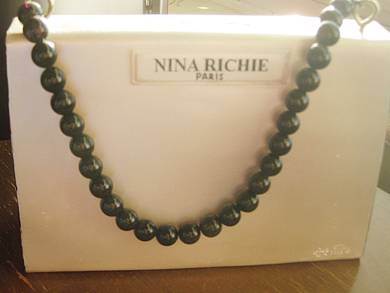 Oh yeah you guys. A purse piggy bank. I totally have money in it too. My Mom gave it to me for Christmas a few years ago.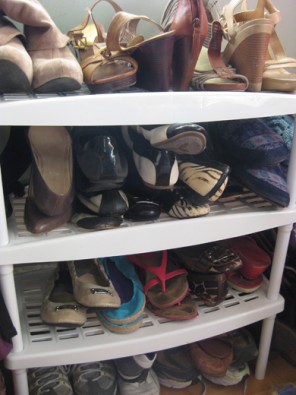 Most of my shoes, excluding winter boots, and a few flats. I don't like this setup since it looks messy. But it does the trick, for now.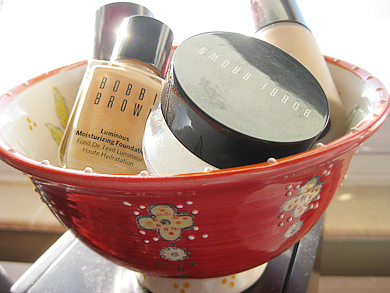 Laura Mercier, Bobbi Brown Foundation, and Bobbi Brown eye cream in an Anthropologie bowl.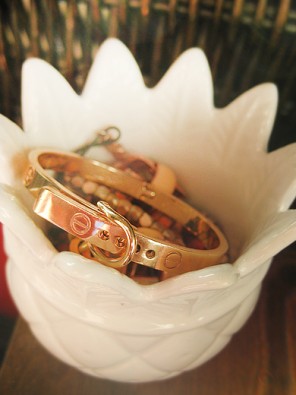 Loving my fake (designer?) rose gold buckle bracelet from eBay. I put all of my bracelets that I wear on a regular basis in this pineapple shaped tea light candle holder from Bath & Body Works.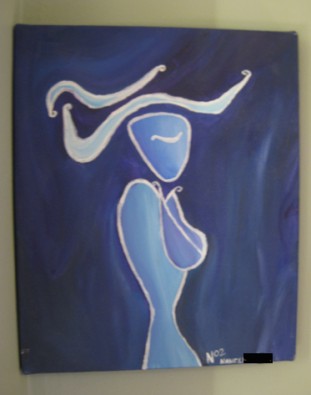 A painting I did ten (!!!) years ago. My favorite one I've ever done. I blacked out my last name, for obvious reasons.
Well that's it you guys. Hope you enjoyed a small portion of the bedroom!