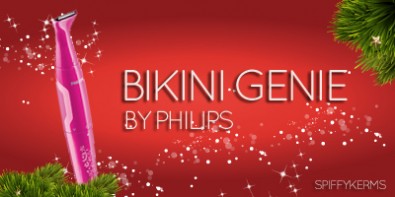 Sometimes you don't know what to get your friend, and if you're close you've probably already bought them a few things for them throughout the year. At least that's what I do. Surprise my girl friends with treats and presents that I think they'll like. I need to stop doing that, and save those presents to give them for Christmas.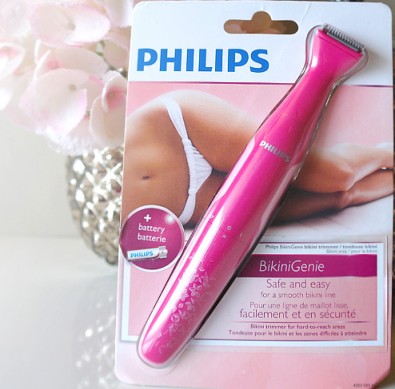 I bet you hadn't thought of getting them a battery operated (not what you're thinking) Philips bikini genie. Am I right? 
I have absoluetly no issue wrapping up this little hair trimmer gadget to a girlfriend of mine and giving it to her for Christmas. But I mean, some people may feel weird giving that kind of present to a friend, maybe you'd like to keep it for yourself. I mean, you gotta keep things looking under control. Know what I mean.

Also, it's great to bring along with you if you were going on a cruise or to the beach to stay trimmed throughout the winter. You don't require shave cream or a razor that will go dull.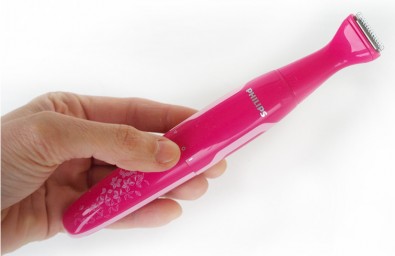 Plus (not that it matters) it's hot pink!
I'm not about to review this product for you. But I have my own, and I use it. I've noticed that in order for best results you'll need to keep your skin taut while trimming.
Cleaning it is a breeze, you just remove the top and wash it off. But dry it off immediately to keep it working in tip top shape.
Win the Philips Bikini Genie! Open to residents of USA and Canada!