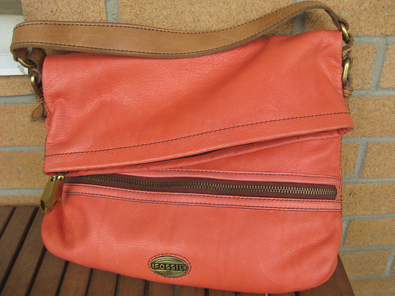 My brand new purse is a Fossil brand and it's from the new collection called the Explorer. This is the Explorer flap.
Don't you want to see what's inside? Keep on viewin'!
The purse I have is such a beautiful fresh salmon color. Perfect for the summer which is just right around the corner. There are a million and one pockets in this bad boy, and often things get lost. Mainly because I don't have a specific compartment for my things yet. I need to remember which pouch I've stored my wallet, etc.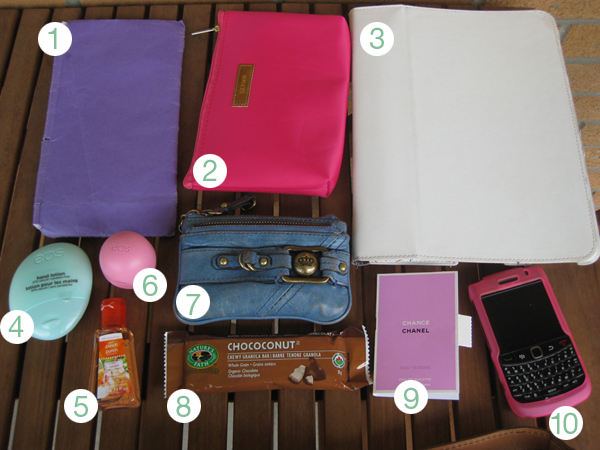 My coupon envelope
Toiletries bag from Glymm
iPad 2
EOS hand lotion
Bath & Body Works hand sanitizer
EOS lip balm
Juicy Couture wallet
Nature's Path granola bar
Sample of Chanel's Chance
My BlackBerry
I filmed a video over the weekend so you can get a closer look at the purse and the in's and out's of it. See below:

What's in your purse?