What's in my purse? Not much, really. If I overload it and can't find my wallet while standing up at the cash register, a warming sensation comes over my entire body and I start to panic thinking I lost it somewhere. So, here's what's in my new Fossil Brooklyn Striped Crossbody. As a Fossil Ambassador, Fossil sent me the purse for review.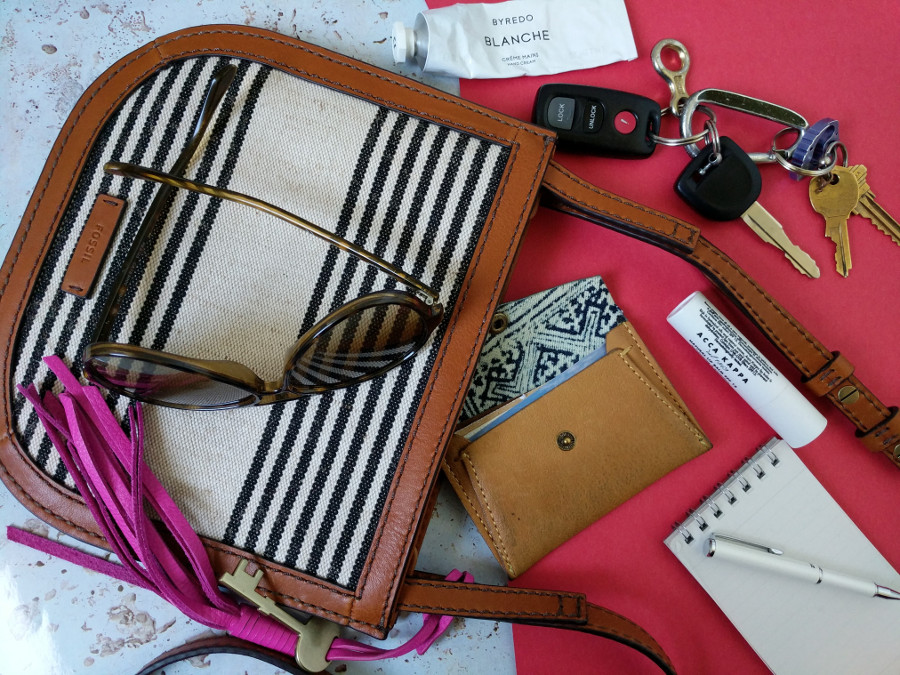 Acca Kappa lip balm SPF 15
Byredo hand cream
Mini wallet
Sunnie's
Keys
Phone (not shown)
White zebra pen
Mini note pad
What items are in your purse lately? Are you someone who carries a ton of stuff, or are you pretty minimal with what you cart around daily?