I am a huge fan of this Etsy seller called Fire Daughter Clothing, and I've purchased a number of tee's from her since I discovered her shop.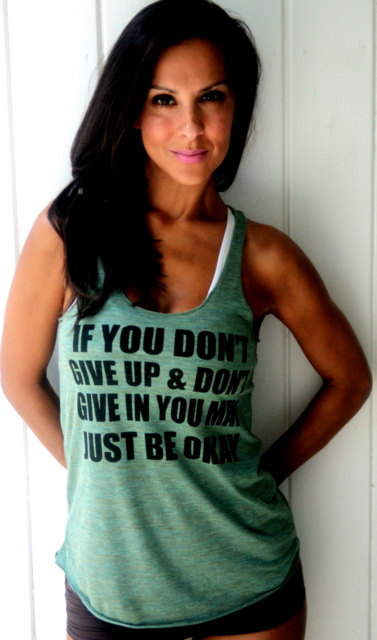 She's super pretty too, right? Oh, she also runs marathons. When I was into running last year I ended up purchasing this shirt for myself .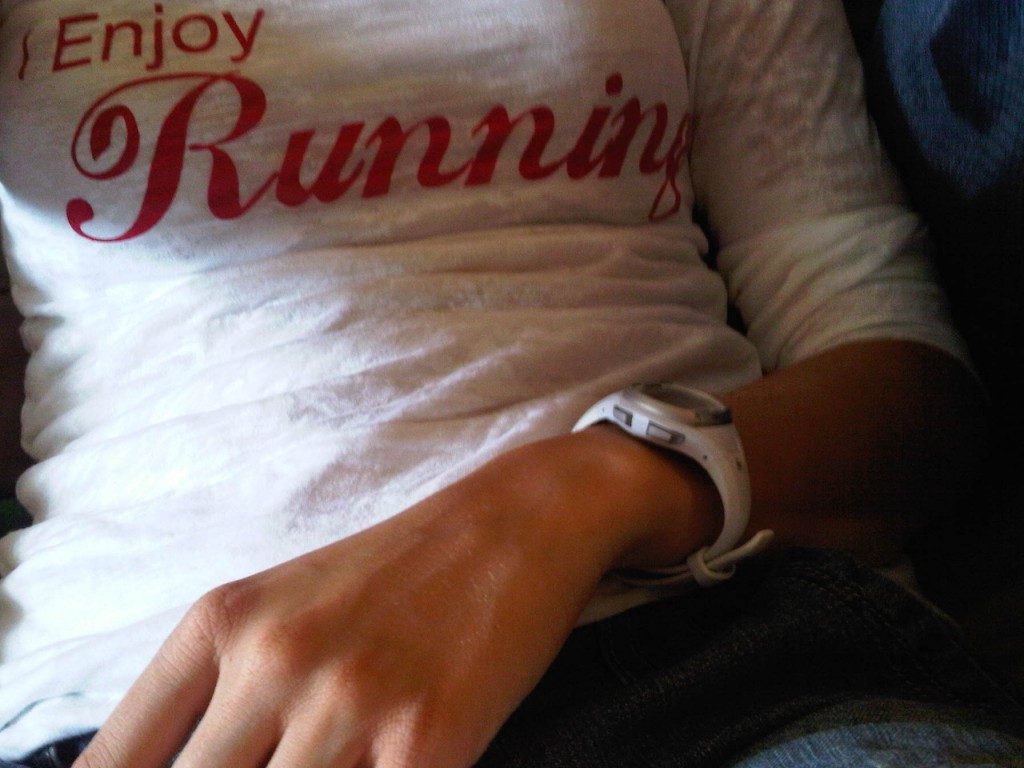 But…. I haven't worn that one in a while. I gave up running for 2011. :)Â  Now I'm thinking since I love her style of burn out tank tops, specifically in that color (that is so inconveniently sold out) I thought I'd come up with some sayings for climbing or CrossFit shirts.
I climb rocks!

Boulder time

I ♥ climbing
 Once I received notification that her green tanks were back in stock I ended up placing an order from her again. It arrived the second last week of October and I always wear it when I go for a climb. Isn't it cute? I love that I have a unique saying on a shirt plus the tank is so very soft. I've already gotten a number of compliments on it when I wore it. :)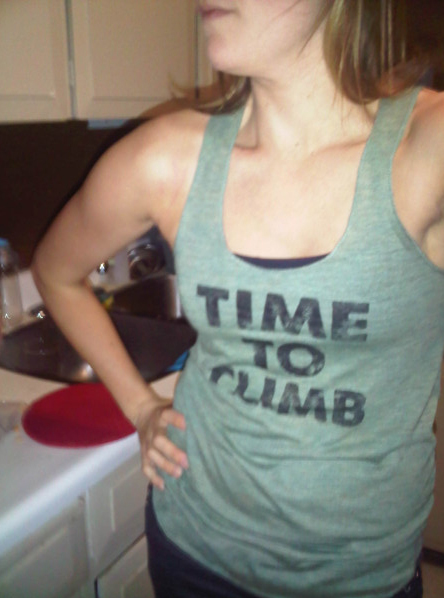 Do you liiiike?