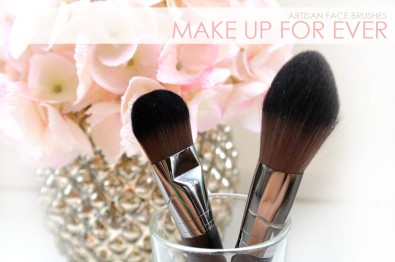 In March, I had the opportunity to meet Dany Sanz, Make Up For Ever Creator & Artistic Director. Agh!! I'm not the least bit excited due to my massive smile and wide eyes. ;)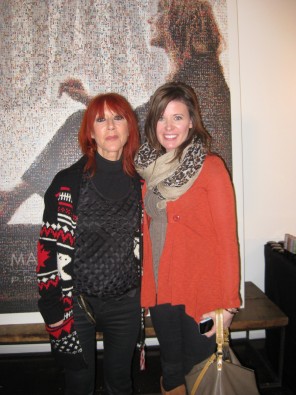 I have to be honest, I felt a little out of place since it was a Pro Seminar and I'm nowhere close to being pro, let alone a make up artist of any sort. I just love playing with makeup and know how to apply it soley my own face.  Needless to say, it definitely was a real treat to take the day off and head into Toronto for that event where Dany unveiled not five or ten, but seventy six new cutting edge brushes. There was so much talk of all the brushes at that morning seminar in March, but we didn't get to purchase, or have access to them until they officially launched in August. It's been a long wait my friends, but they're now available.
The extensive set of brushes range anywhere from every day must-haves, to performance tools for make up artists like brushes that looks like you'd use to paint your house with.
I wasn't joking.
The construction of each brush involved 25 stages and was hand-crafted by a total of 30 people from start to finish. Unbelievable, right? Hand-crafted? That's dedication to your brand, right there. The softness of the brushes are quite something else. Due to the bristles being synthetic I was wondering how on par they'd be with make up application.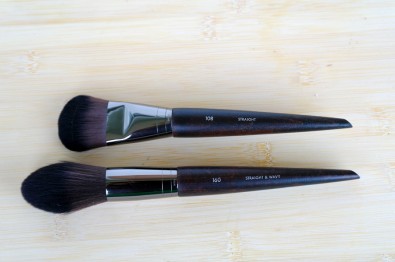 Ever since I received them last week I've been using them daily for make up application. I haven't noticed a huge difference in the way they apply make up on my face which is significant for me. I like my face to look consistent.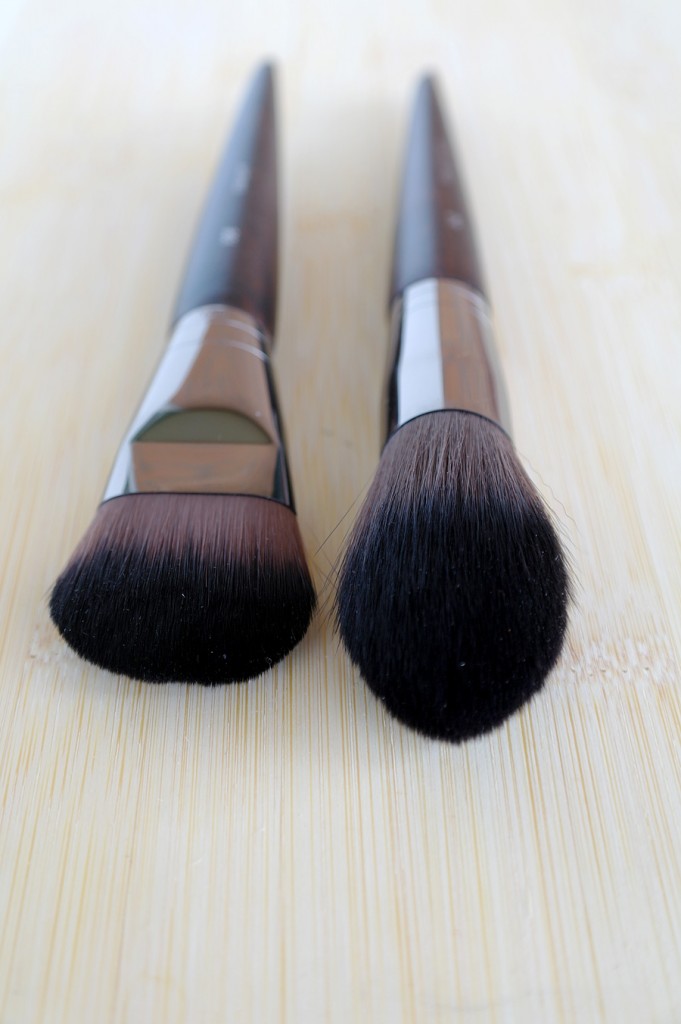 Artisan brushes classifications:
100s complexion
200s eyes
300s lips
400s artistic specially designed for professionals
Fiber classifications:
Wavy — more splayed for a lighter application
Straight — generous and precise application
Straight and Wavy — a blend or combination of both fibers
You'll notice that the end of the beechwood brush handles are snipped off at a diagonal wedge. That's because it serves a dual purpose, to assist in faux lash applications. Clever.
The collection of seventy six brushes took Dany and her team over five years to create. Dany wanted a variety of synthetic fibers that mimicked the silky softness of natural hair. She hit the ball out of the park with that one. It's hard to truly capture how silky and soft the brushes feel, but I tried my best to show you with a close up of the brush hairs as I hold them in my hand.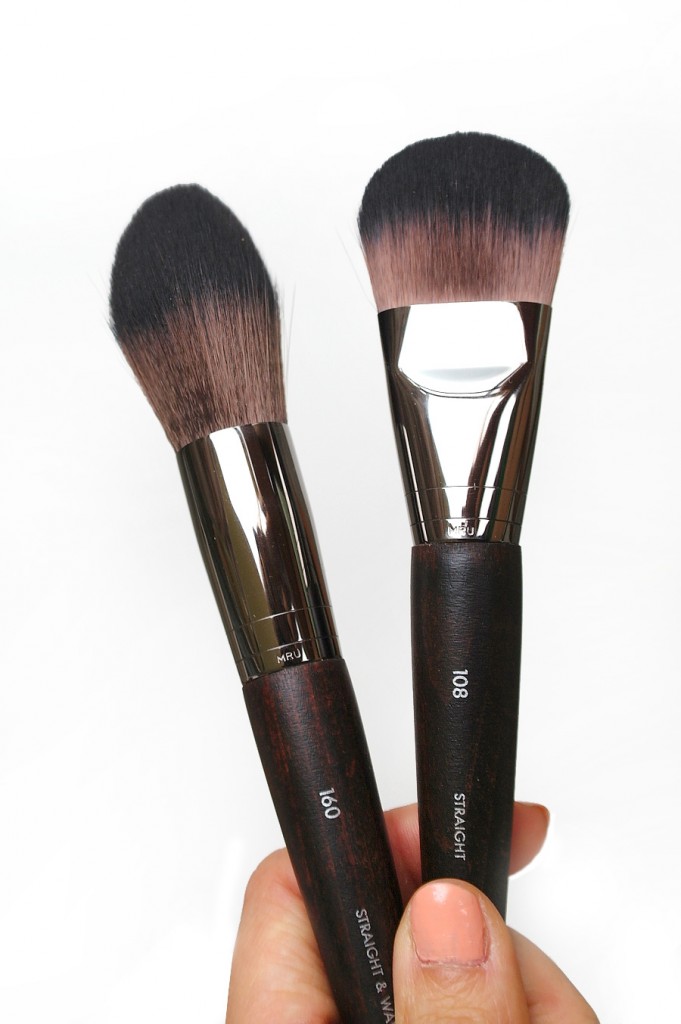 You'll notice on the brushes that my 108 brush says "straight", where as the 160 brush says "straight & wavy". That's because the synthetic fiber technology has several diameters and types depending on the use.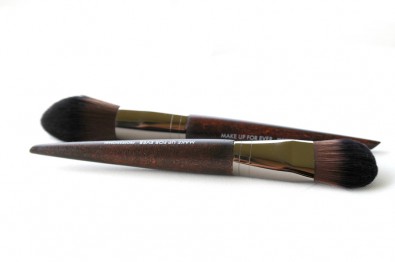 Straight fibers gives you a more generous and precise application. The wavy bristles are more splayed, allowing for a lighter application. Mix the two wavy & straight bristles together and you have best of both worlds.
I've been using my 108 brush for applying my Dior BB cream…
and 160 brush for my Jouer bronzer.
I thought the brushes would be high end prices, due to all of the research and time put into development however I saw a chart where the prices range anywhere from $12 — $43.
Suggested retail prices:
108 brush $36.00
160 brush $44.00
Take care of your brushes by washing them at least once a week to ensure the longevity and performance. Never get the barrel or ferrule (clamp) wet as it can end up separating and loosen over time. I use mild soap or baby shampoo to cleanse my brushes and my high end brushes still look like brand new after 4 years. And don't let your dogs eat them ;)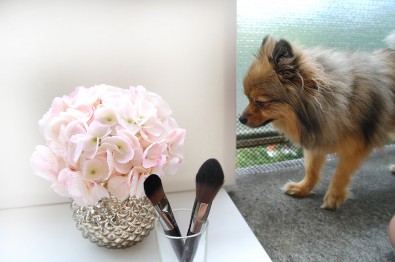 Make Up For Ever's new Artisan brush collection will available in September. Limited selection will be at the Sephora stores but all brushes are available at Sephora.ca and Make Up For Ever boutiques.
Do you use brushes to apply your makeup? If so are any high-end?

How often do you wear make up?