Today's post? All about things that are nice, that I wouldn't necessarily buy with my hard-earned money. But things I'd like to oggle at, and pretend that I can afford.
My Mom always told me I had expensive taste. Which is rather unfortunate for me since everything I like, is expensive. I've been lucky enough to be brought up in a good way: If you can't pay for it with cash, than you cannot afford it. A good way to be. I guess you could say that I'm also frugal (with my coupon site and all), and not want to part with my money at the same time. I just want someone else to spend their hard-earned money on … me. ;)
The following items I'm about to show you are nice, but unfortunately for me are unaffordable. If I were much more rich I would probably consider purchasing the following items. Like this Michael Kors iPad case. It's pretty nice. I think I just like the gold. It's a Louis Vuitton print knock-off.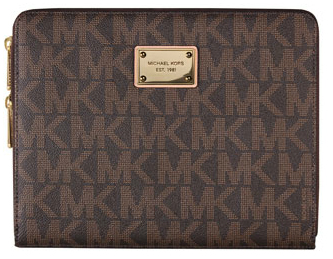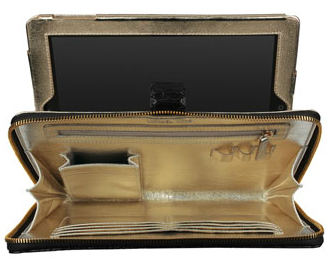 Nice, isn't it? The gold woo's me.
Frye Riding Boots are perfection to me.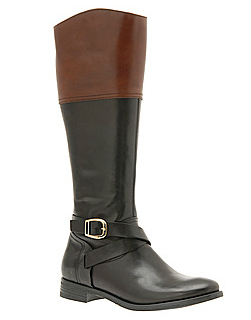 Or how about a mixed black/brown pair? These are by Locale. Love them. But not at $180.
Instead of blowing $300-$400 on a pair of fancy leathers to put on my feet for the winter, I decided to buy a pair of less expensive riding boots from Target.
Much better at $69. Get them here. They look a little like this on my feet though…a little bit of a different color than online. But I love these better! Such a gorgeous cognac color.
I'm SO SO SO excited! I can't wait for all the outfits to wear with these boots! :)
My Target riding boots are a replica for the Frye Melissa Button boots that retail for $330 at Nordstrom.
What is on your Autumn Lust List? I think next, I'll be making a Christmas list — putting it here on my blog, and hinting at the Boyf, and my parents to look at that specific blog post. Heck yeah. Smart idea!