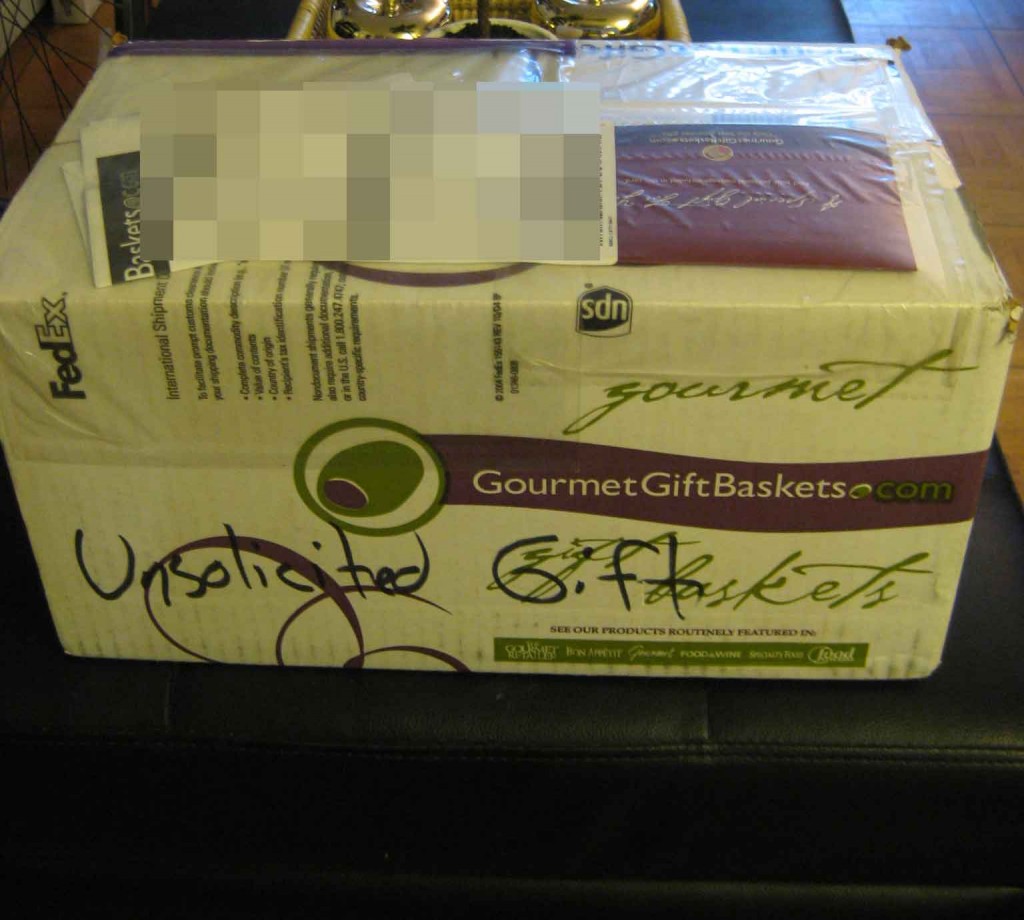 Back in December I had the opportunity to review a nice Christmas basket from Gourmet Gift Baskets. The company sent me another gift basket just last week which included some American goodies, and I say American goodies since it comes from New Hampshire and I haven't seen a few items before. A few things are packaged different too in the States than in Canada.
I was a bit surprised at the presentation of the gift basket that I received this time. When I opened the box it was shipped in, it looked like this.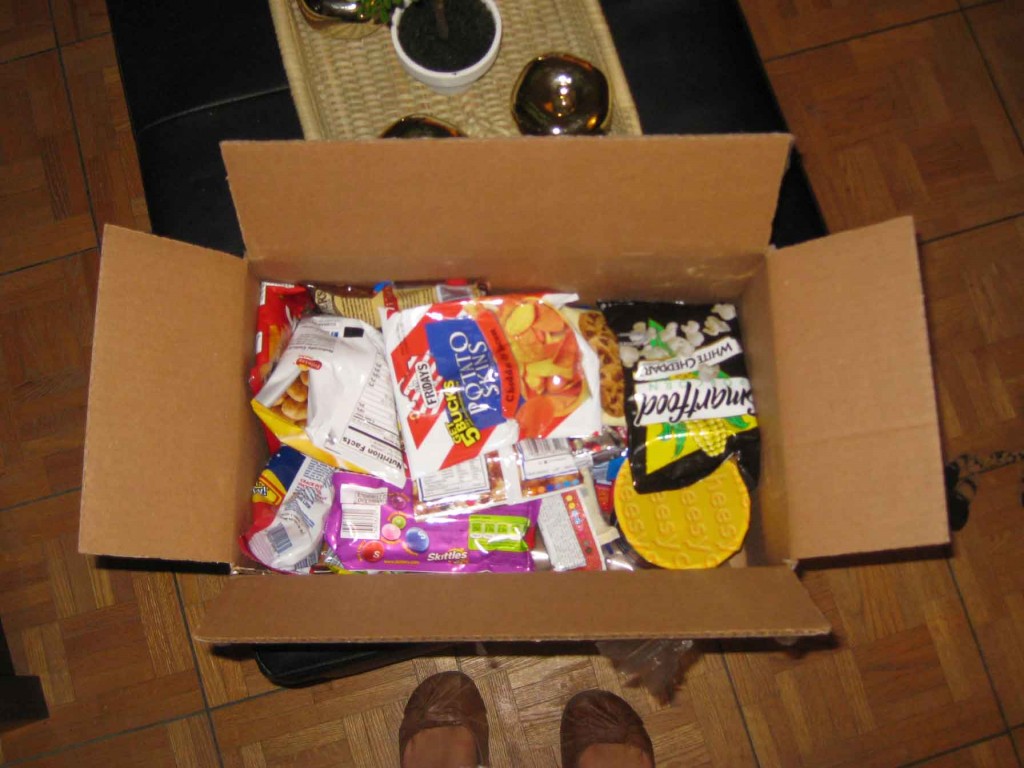 But then again it's shown online that it just comes in the box so it's not like it was a surprise. I just forgot, so my bad on that part.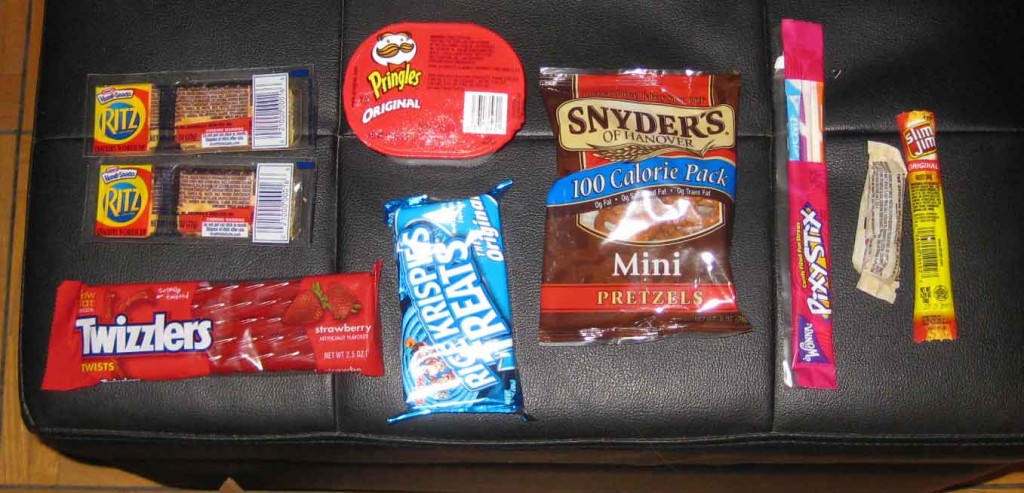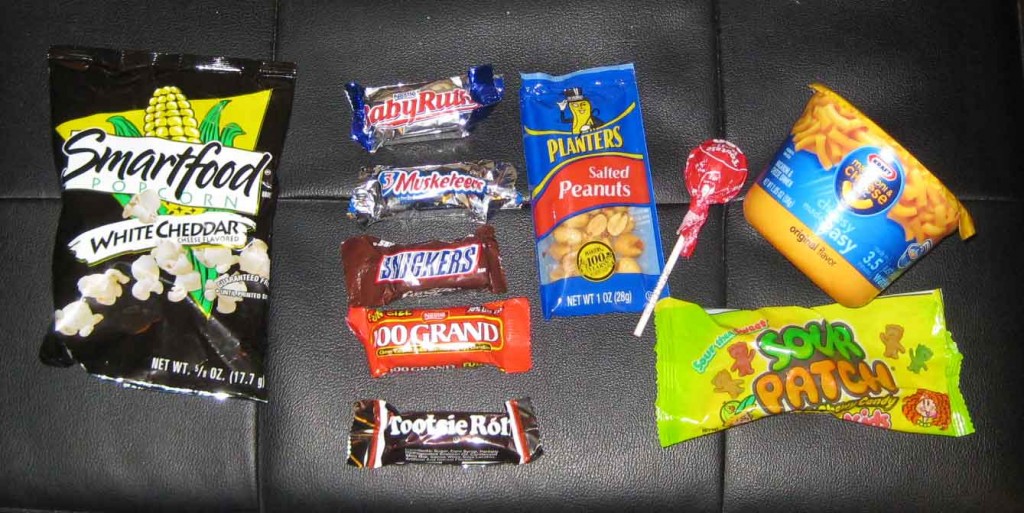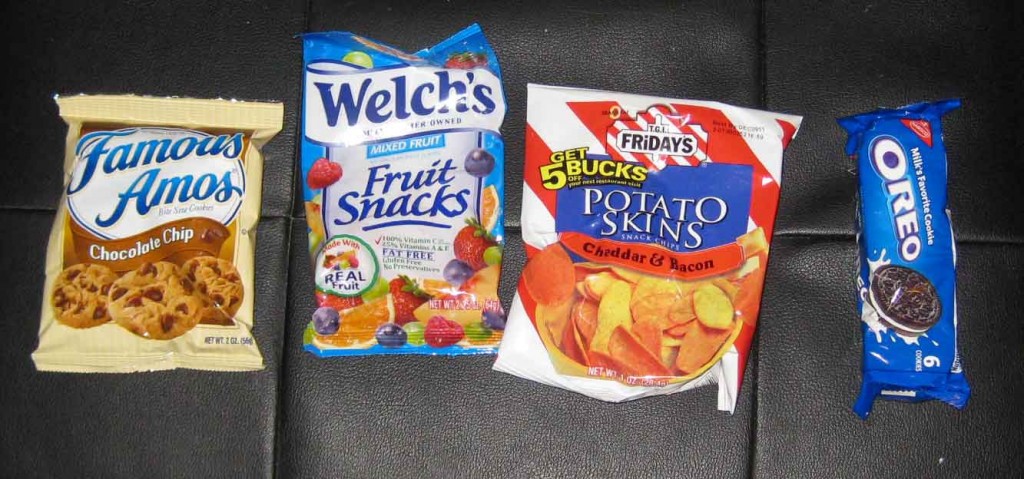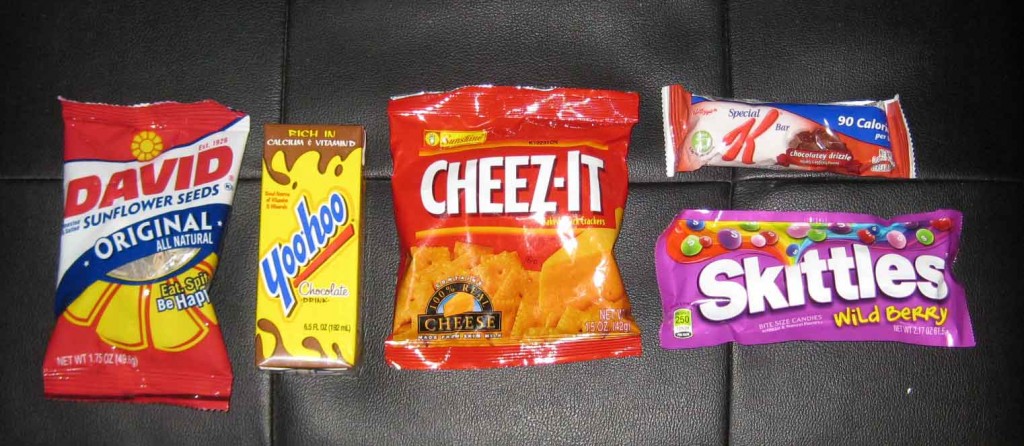 All kinds of goodies to choose from. My boyfriend and I joked that it basically it looks like I ransacked the convenience store. I sure do love my sugar fixes. I have many nick names given to me by friends, and one of them being Candy Girl. Ha!
If I were to choose a gift basket to mail off to a loved one, I'd definitely pick one that was pre-made with a gift basket as I found the presentation of the last one I received much more put together.
What's inside? Copied and pasted from the site:
· Dorito's Nacho Cheese Flavor by Frito Lay Hrm, doesn't look like I got those.
· Rice Krispies Treats by Kellogg's
· Oreo's by Nabisco
· Easy Mac Microwavable Macaroni and Cheese Dinner by Kraft
· Famous Amos Chocolate Chip Cookies by Famous Amos Chocolate Chip Cookie Co.
· Plain M&M's by Mars
· Sour Patch Kids by Cadbury Adams Canada
· Pringles Snack Stacks by Procter & Gamble
· Snyder's Pretzels by Snyder's of Hanover
· Original Slim Jim's by Con Agra Foods My boyfriend will love this
· Cheddar Cheese Pretzel Combos by Mars
· Cheez-Its by Sunshine
· Cheddar and Bacon Potato Skins by T.G.I.Friday's
· Ritz Crackers and Cheese Dip by Kraft These are packaged differently in Canada than in the States. Neat to see.
· Cracker Jack's by Frito Lay Brings back ol' memories.
· Yoo-Hoo Chocolate Drink by Yoo-Hoo Never heard of this! Kinda excited to try it.
· Lifesavers Gummies by Wrigley's Didn't receive these. I think I got a few mini chocolate bars in its place.
· Welch's Fruit Snacks by Welch's
· Tootsie Pops by Tootsie Roll Industries
· Original Skittles by Mars
· Twizzlers by Hershey
· Gobstoppers by Nestle
· Pixy Stix 3-pack by Nestle
· Smartfood Popcorn by Frito Lay
· Chewy Granola Bars by Quaker Oats Co.
· Planters Nuts on the Go by Kraft
· David Sunflower Seeds by Con Agra Foods
· Cinnabon Original by Kellogg Didn't get this either.Got a breakfast bar instead?

Oh there's more! You guys get to win an exact package like this one too!
The rules are easy. 6 chances to win!
Just comment below. Anything you want — just comment once!
Additional entries:
Giveaway is open to the US and Canada. You have until Friday, May 27 2011 at 6pm EST to enter. All other entries there after will be deleted. Winner will be picked through random.org! :)
Good luck.