Why hello there…
I have a special blog post for you all today. Something I always look forward to receiving.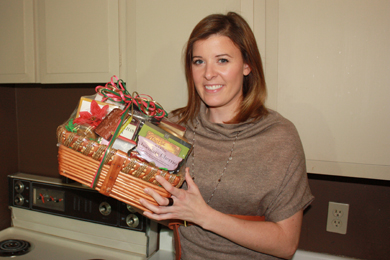 This is my third Gourmet Gift Basket (see one and two) that I have gotten to review on my blog. If you remember last December I reviewed a Gourmet Gift Basket that was full of great treats. Well, a few months ago I was contacted again by the company and I decided to stick to what I knew I enjoyed and loved last time, which is the Christmas Gift Basket Classic.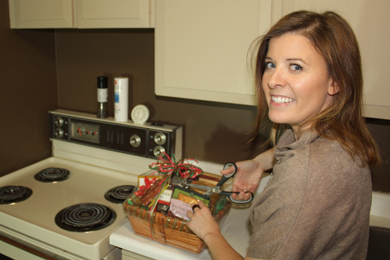 It retails for $59.99. I'm diggin in!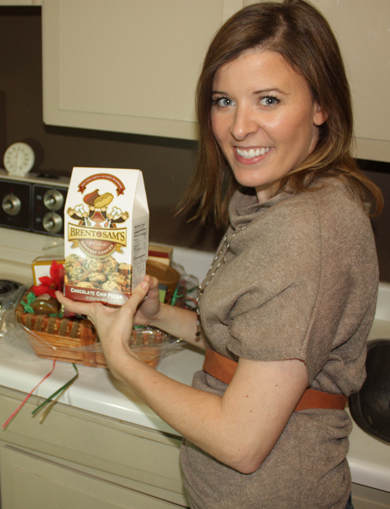 MY FAVORITE. Their chocolate chip pecan cookies. These are the first to go in our household.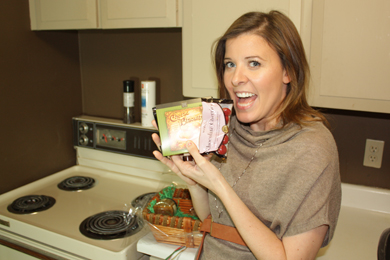 Tons of chocolate goodies. Every girl's dream.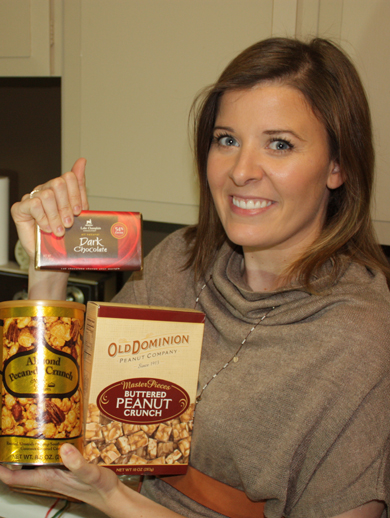 Chocolate, popcorn, peanut crunch? All, to die for. That's my crazy face for Let's dig in now! No more photos!
Hey, what? Alfie! What are you doing in there? Guess he wants some of our Gourmet Gift Basket as well. Ha! Too bad, not dog friendly.
Unfortunately, I do not have a giveaway to offer my readers this time. However, if you would like to take part and give a donation to the Military (no purchase necessary! Just a blog post!). All you have to do is review the selection of these Christmas Gifts on your own blog. The topic of the blog post should discuss their Christmas gift selection and how great of a gift it would be for someone. For every blog post written about the Christmas Gift selection — Gourmet Gift Basket will donate two care packages to the Military on your behalf.
Please note that the Military Donation blog posts should be posted between November 21 — December 9.
Leave it in the comments below to let me know if you have written a blog entry on the baskets. Then I can forward it back to my contact person at Gourmet Gift baskets by December 14 so he can make sure that all the care packages being donated can reach the soldiers in time for Christmas.
Doesn't that just warm your heart? I hope you end up participating! :)