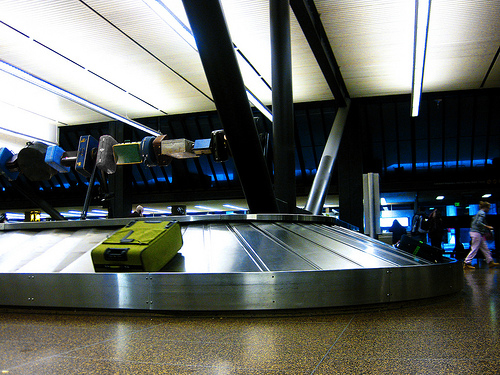 Get this. My parents gave me a brand new set of luggage for Christmas last year. Since then I've flown to British Columbia, then Alberta, to Newfoundland in October and just this past Christmas. 4 airplane rides = 8 times my luggage has been thrown around on the plane.
You'd never say it was new.
I think it's time for me to invest in a hardcore luggage set that doesn't end up damaged easily, or even opened by the airline staff. Stop peaking. Have you been to any online luggage stores? I'm thinking of getting my next one from CSN stores — because stay tuned, I do have another review coming up once again from there. Yippee!