Last week, Scott and I went to see the movie Tron at the brand new Empire Theaters location. It had only opened less than a month ago and everything was so shiny and new. My boyf loves to watch every movie til the very end of the credits to see if there's a little clip at the end. There wasn't. By the time the movie was out there wasn't anyone in sight, except for a few employees.
Inside the theater that we were in, was individual leather seating that rocked if you wanted them to move. Unfortunately I felt that the seating was meant for taller people as I felt my back and neck quite achy from the way the back of the seat was curved.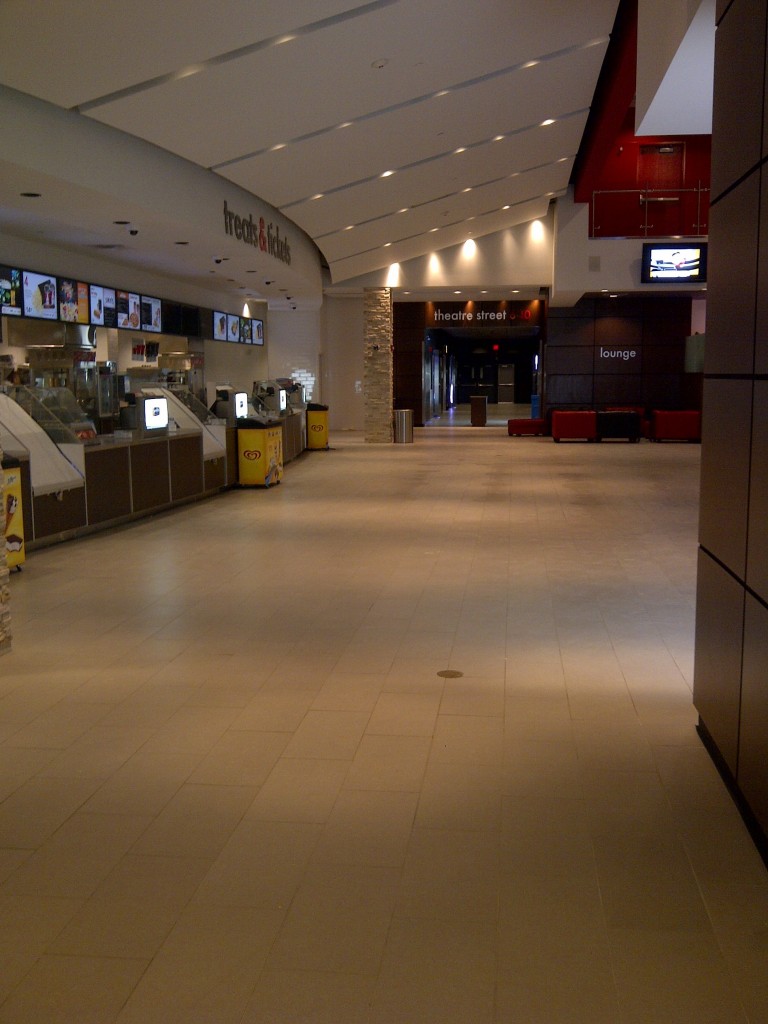 Look at how clean this place looks. We also scope out new Walmart buildings. I love brand new buildings. What can I say, we're totally meant for each other, haha.