Monday's face is blurred out since my skin was still red from the morning run at the gym — even after my shower.  Gross.
A day late but it's here. My outfit of the work week below. Have a good weekend all!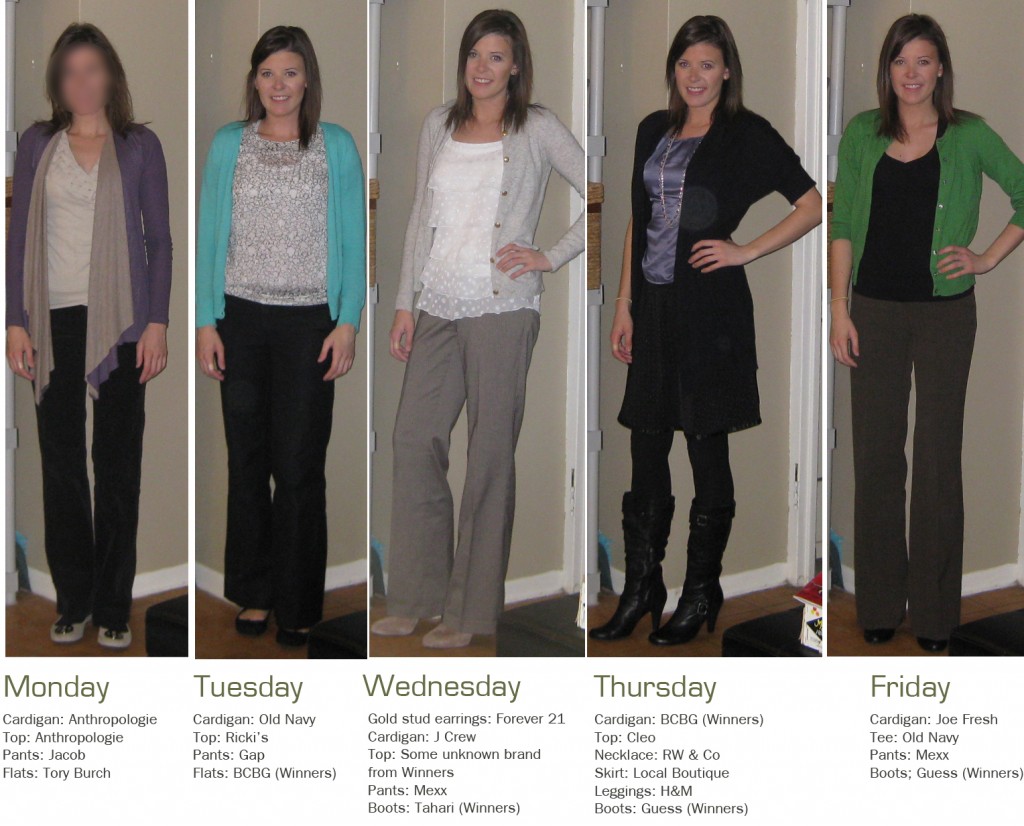 Don't forget that you can click to enlarge the image if you'd like.
I tried filming another video Thursday night, except I kept messing up my words, choking on my own spit and coughing up a storm. It was a bit much, really. I've been looking into video editing software. But I think I may end up having to watch a tutorial on how to use the darn tootin things.