That No Buy Month? Yea, chuck that out the window. I ended up buying the striped Anthropologie cardigan shown (2nd last) below.Along with a pair of Tory Burch Reva flats
(see directly to the right?) that I have been eying stalking each and every single darn tootin day since MAY. 6 fricking months. To my defense, it was all purchased with free money that I earned from paid blogging.

At least once a month I post on my website of what I like from Anthropologie new arrivals section. Did you know that when you visit the US site, it has a "sale" section? Why doesn't the Canadian version have one too? Lame.

It's good that I wait to buy items, because I wanted this cardy (that I posted about when I got back from my Edmonton vacation) and I went to Toronto I ended up getting it for 60% off. This is me trying it on in the Edmonton store in September: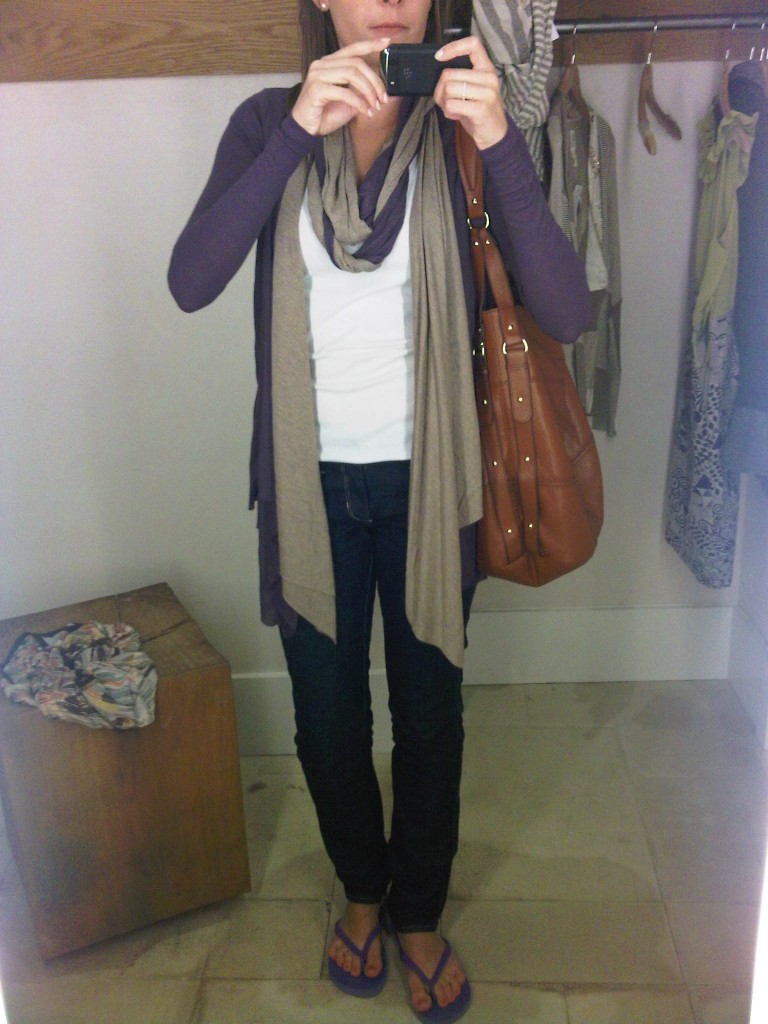 Here are some items that I have my eye on currently.
Twisted Birch Shell (x). Note: at a ridiculous price.
Gorgeous jacket to wear to the office. (x)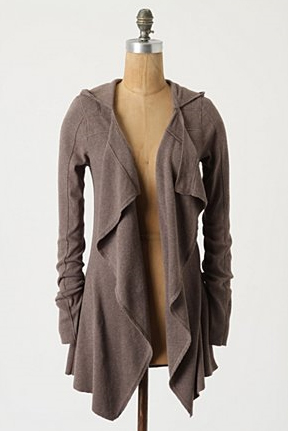 Assembelage Cardigan (x). Can't wait for this one to go on sale!

Shapeshifting Sweats Cardigan (x)
Annnnd so much for No Buy Month. I ended up picking this 'Buoyant Bunches Cardigan (x)' on sale for nearly 50% off its original price. I do have to say though, that I paid with my PayPal money (re: Paid Blogging money) so technically it was free. Right? I can't wait until it arrives.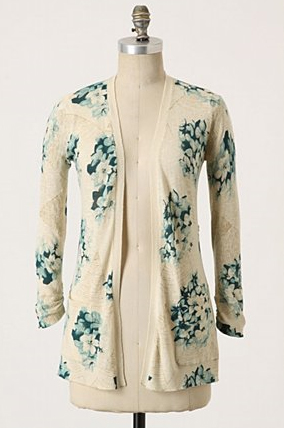 This is also a nice cardi that I tried on during the summer. It's gorgeous on,  AND ON SALE even though it sort of looks like an old-lady print. I remember so many women of all ages were trying on this cardi, so I decided to as well. It looks super nice on me. This is one I'm going to think about. I didn't end up taking a photo of myself in this one, which is why I sort of forget how it fits. I may end up buying it…. we'll see.