It was 11PM, and we were in dire need of making something quick for supper. Of course I ended up procrastinating and reading blogs instead. I saw Megan had made her and her friend boy some bagel pizzas. I had the ingredients and thought I'd make my own variation of it!
Meatless pita pizzas. Quick, easy and fun. I'll be adding these to the recipe section so I'll remember to make it again.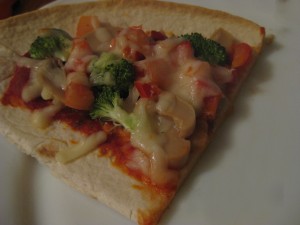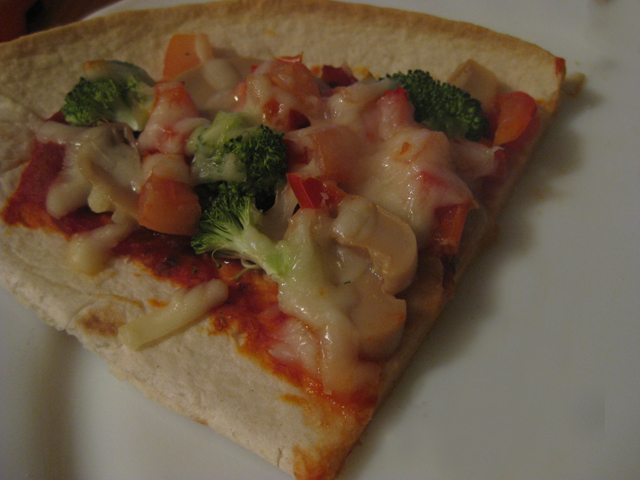 It was devoured in < 4 minutes.