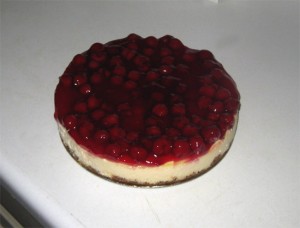 I made my very first cheesecake yesterday evening and since it had to be chilled in the fridge for four hours we didn't get a chance to eat it til today.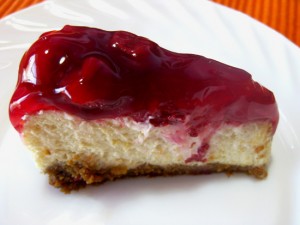 It was pretty moist. My co-worker's cheesecake has a more dry crust, and dry cheesecake, but I also put sour cream in mine. Maybe that was why it was like that. I loved it though.
I'll be posting this up on my recipe section, but all I did was get it from the Kraft Canada website. :)
I have a giveaway coming up soon. A HUGE one at that. I'm going outdoors to get Scott to take pictures of it with me!!