I think twitter is really great. There are so many endless networking possibilities. I mentioned on there the other day that I was looking for plane tickets so the BF and I could fly to BC to attend Ironman Canada again in August. Then what do you know, @Canadaironman ended up following me on twitter. I took notice, and wrote him a friendly hello and he "Direct Messaged" me saying:
"canadairoman Thank you for following Ironman Canada! Wishing you all the best in your grueling training. Keep it up! Ron Zalko Founder of Ironman Canada".
Pretty impressive, I have to say. I thought that was the coolest thing that he wrote me. I showed Scott and promptly replied to him: "canadairoman Thanks! My boyfriend does all the suffering. He completed his first Ironman (at Penticton!) last year :) See you in August!"
Boy oh boy. It's the little things in life that makes me smile.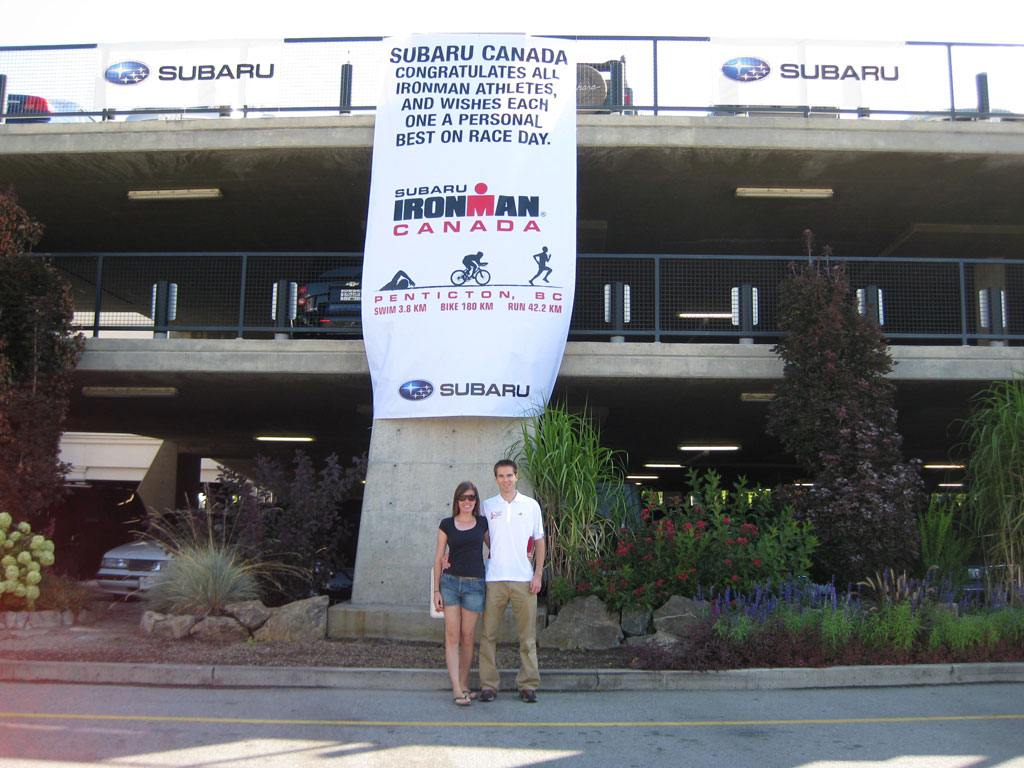 So who wants to sponsor my Boyfriend in training? Haha!! He's pretty hardcore, if I do say so myself. He's self-motivated by training alone all the time, and not missing a workout. All that training in home gyms he's in impeccable shape. I cannot wait to see him complete his second Ironman, this year. :)

Recap of our vacation + Ironman in 6 parts (1), (2), (3), (4), (5), and (6).
Oh! I'm getting my hair cut at a new (to me) salon tomorrow. I'm pretty sure I'm not going to cut much off except have a trim. But stay tuned for before/after pictures! Have a heck of a good Friday evenin'!