Has your favorite eye shadow finally been used up during the Holiday season like mine? If you're like me, and dreading spending money on expensive eye shadows you know that January is usually a bad month money-wise, after all the presents, and socializing — my wallet is cringing, but thankfully I get paid three times this month so it sort of evens out. For those who just hate to spend money on more expensive brands like MAC cosmetics (one eye shadow retails at $17.50 — sure that isn't right!), I have finally found an alternative. 88 colors for $19.95 — I don't think I'll be needing any new eye shadows for quite some time.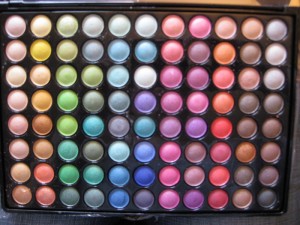 I was sent a Sedona Lace 88 eye shadow palette, along with their 10 pan concealers, to review. I received them a while back so clearly I wanted to use them before reviewing them! The eye shadows are super tiny, think dime sized,  but the pigmentation that comes off the single swatch on your fingers is incredible so you don't have to use much. I decided to try out these eye shadows for a week or two before reviewing them, as  you sort of have to test them out to see how long they actually last on your eyelids, right? Well, they're right up there and super comparable to MAC eye shadows believe it or not. Not even kidding, and seriously, how better can you get than 88 eye shadows with a huge range of the rainbow to choose from? The looks one could do, it they were a talented makeup artist … unlike me. I'm learning though! YouTube tutorials are definitely helping this poor makeup-guru-wannabe.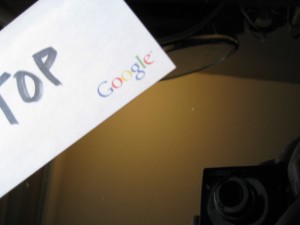 As you can see on the left, I had to label which was the top of the sedona lace palette so my eye shadows wouldn't fall out when I opened the palette. It has a nice shiny finish on it too, nice hey?

Alright, let's get to the best part. The review that everyone wants to hear about! So, there are a few positives and a negative about the Sedona Lace eye shadows:
One: It is packaged incredibly safe for shipping across to another country (they're located in the states). I opened the large box and it had packing peanuts, along with bubble wrap, some sort of white packing wrap, and inside the black box it comes in, there's more bubble wrap and plastic wrap to keep the plastic from getting scratched. It took about 10-12 business days to arrive, plus Jason is such a darling to work with!
Two: The packaging is quite sleek, it's black and has a shiny finish. Very nice! Black is always classic, and a safe bet.
Three: The product itself has great color payoff as I mentioned above, it's not quite equivalent to MAC cosmetics, but it's comparable to the fact that I would recommend purchasing these multiple 88 colors as opposed to starting your own MAC collection. The colors themselves are shimmery, which is nice – but it would be great if they had half shimmer, half matte, or just another 88 matte palette. I wouldn't go applying shimmery eye shadow to your whole lid, since that's just too much. I'd use a variation of matte and shimmer colors.

However, the negative, which really isn't all that bad — is that when I opened the 88 palette, four eye shadows popped out of place. It looked as if they were glued in so if you happen to have any crazy glue or a glue gun laying around I'd suggest carefully turning the whole palette upside down to test which ones are loose and glue them immediately. I usually store my palette on a flat surface as opposed to on its side, but if you do the latter I would be a bit more cautious when opening!
These 88 shadow palettes would be great to give anyone of any age whether they're just a teeny-bopper starting out with exploring makeup, a makeup addict, or even just the regular makeup wearer who wants to branch out and try more than just a neutral eye! Twenty bucks out of your pocket for a best friend — it will last that friend quite a while. Think of the colorful possibilities. I almost want to go sell my MAC palette that I just filled up with 15 eye shadows (which took three years to fill up as I'm a wuss with buying vibrant colors. I don't even want to think of how much I spent to fill it up with MAC colors).
Fortunately for you readers there's now a 120 Pro Palette that comes with shimmer and matte colors now. Much more convenient than having a whole palette of shimmer, don't you think?

Onto the concealer. It comes in a 10 pan palette and retails for $15.95. The rectangle case is something I wouldn't like to carry around or travel with, but since I rarely travel or move any of my makeup from it's place on my desk at home, it'd be a good buy to keep around all year long. If you like to go outside at all during the summer, odds are you're more pale throughout the winter and your skin changes a few shades lighter as the winter progresses. Before trying out the concealers I have been an avid user of Lise Waiter's concealer wheel which is compact enough to fit into my makeup bag and also had a beautiful arrange of shades to choose from. I have to give the Sedona Lace concealer credit though, as it has a nice creamy finish and a lot more colors to choose from than my regular concealer wheel. If you're into contouring your face with darker shadows and making your cheek bones stand out with a darker shade, you'd benefit from all the colors. Unfortunately for me I'm helpless when it comes to highlighting and contouring the face. The Sedona Lace concealers also have a nice creamy finish to it, so you don't have to pack on a ton of moisturizer before applying the concealer.  I use the second one on the top shade and it seems to match pretty decently. I haven't had a problem with it, but then again I set it with translucent powder most days, and the days that I don't? It lasts just as long as my Lise Waiter concealer. I don't have problematic skin, so I usually just apply it on a few spots and my under eye area as it gets a bit dark if I haven't had my 10 hours of sleep the night before. I'm also known to rub my eyes (I know, I know – don't hate on me!) constantly so of course anything will rub off within a few hours if you keep touching it.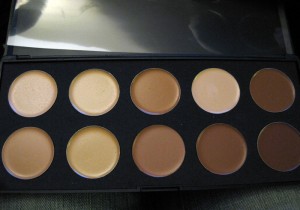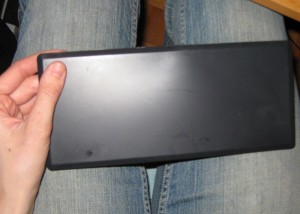 I'm not exactly sure why this concealer palette isn't shiny like the other one — but it's still nice, you think? I think so.  No haters here! :)
I would, one hundred percent recommend to anyone who is looking to purchase any eye shadow colors to visit Sedona Lace's website before considering any other brand of makeup. If you have visited their site, you probably have already noticed that it's quite basic and very clear to navigate, and easy to purchase. I'm unaware if Sedona Lace is going to branch out with more products, but hopefully they do, I mean there's a huge market for it. They're actually out of stock regarding their "88 shadow palette" until January 7 (see? I told you, a great product!).
Take a look for yourselves.