Everyone knows I'm a huge fan of Fossil products. From their watches, to their purses and clothing line. It just so happens that I browsed Fossils site in January and I noticed that they now ship to Canada. The Fossil store that's in my city right now only sells the accessories (purses, watches, some jewellery and sunglasses) but they don't sell the clothing!
I'm not sure how often I'd actually purchase from the Fossil.com store, but it's neat that they're now offering it. I wonder if I'd get charged duties if I were to order these amazing giraffe shoes?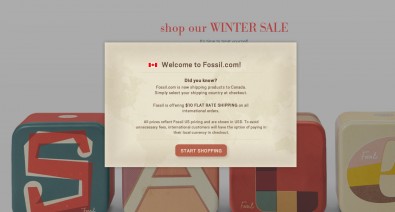 My co-workers as you know (from here and here, here and even here!) are hooked on Fossil just as much as I am. Well two of them recently purchased a few things at Fossil and let me photograph them for the blog. Hey, I get joy out of the smallest things. I say that's a good thing!
I'm not entirely sure what this watch is called. But L bought it for her husband as a gift. It's an automatic watch which means you have to shake your wrist to keep it moving. Wearing it daily and going about your daily activities keeps the thing tickin', so it's pretty neat as it doesn't require a battery. You can search more on the Fossil website for the men's watches available.

Jeanne purchased this great cranberry colored cluch. It's called the Vintage Revival Clutch and retails for $85.
 

I love it when my co-workers buy Fossil stuff! How fun. They have their new spring collection out now, which is all fun and polk-a-dotty. I spotted this polk-a-dot zip clutch when I was getting the tour of Fossil Canada HQ back in the summer, and I really wanted to spill the beans that some cute collections were coming out for Spring 2013. But I didn't know if I was allowed to. Now, you can buy it for yourself! It's alllllll available in their new arrivals section.
I think I'm obsessed with this teal color. Perhaps it's because I'm partial to their Explorer collection. I already own the salmon colored Explorer flap!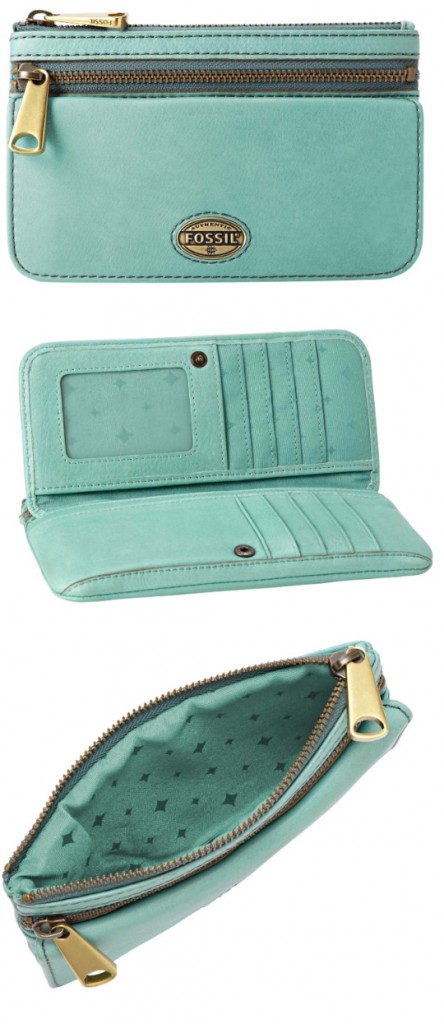 GOR-GEOUS.
It also comes in an Explorer zip, which is alright too.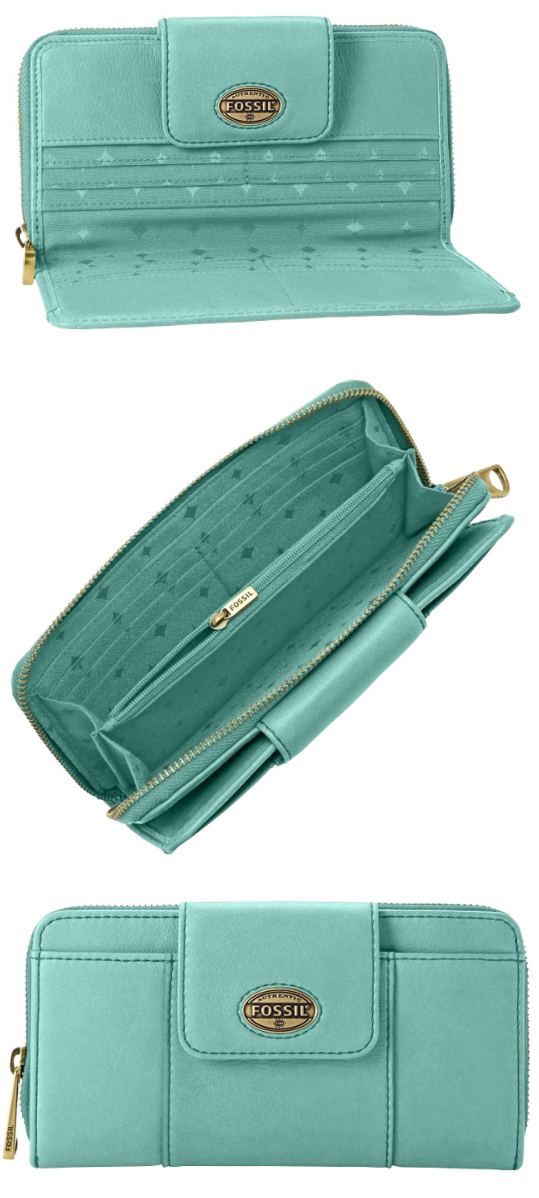 How often do you buy new purses or wallets?
I go through purses like no other. I have a "drawer" full of them. As for wallets, I like to keep it the same. I've had the same Juicy Couture one for a few years now, and it's definitely seen better days.
This was not a sponsored post. As always, love Fossil so I thought I'd share the love. ♥