Holy flippin' cow I just realized there's only 2 weeks and a few days until I'm out of the second trimester (meaning honeymoon phase of being pregnant, meaning tons of energy and feeling somewhat great overall) is over. That means…it's back to square one: fatigued, low energy, more acid reflux and little sleep during the night. I felt my energy droop down last week and I had Scott look into when the 3rd trimester starts….week 27. Oof! Almost there. Knew it!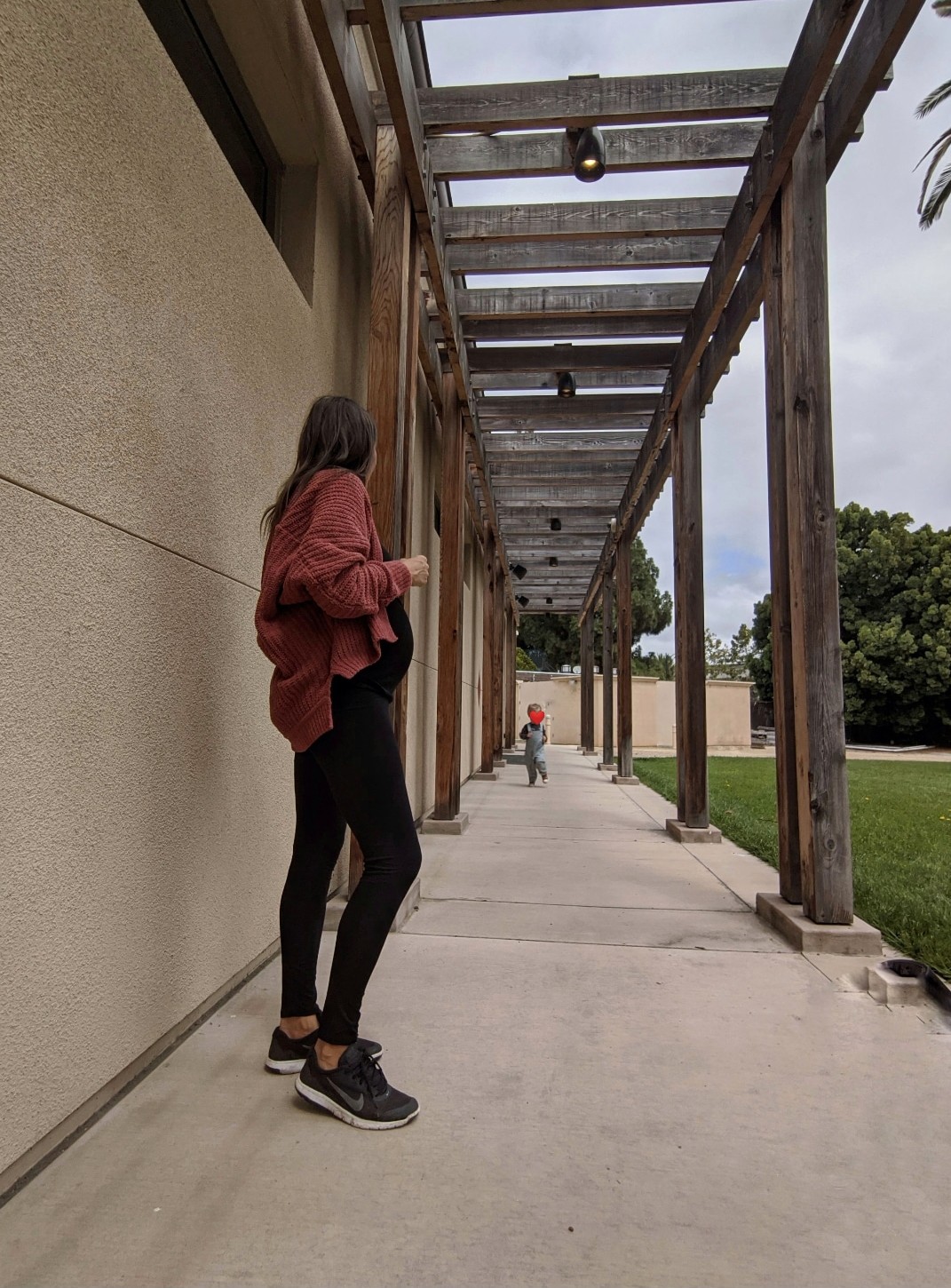 Here I'm wearing another PinkBlush Maternity sweater (gifted) that is totally just like a regular cardigan. It's super soft and drapes perfectly over the shoulders. It's in one of my favourite colours: rust, and I've gotten two compliments on it already, one being from my Mom lol.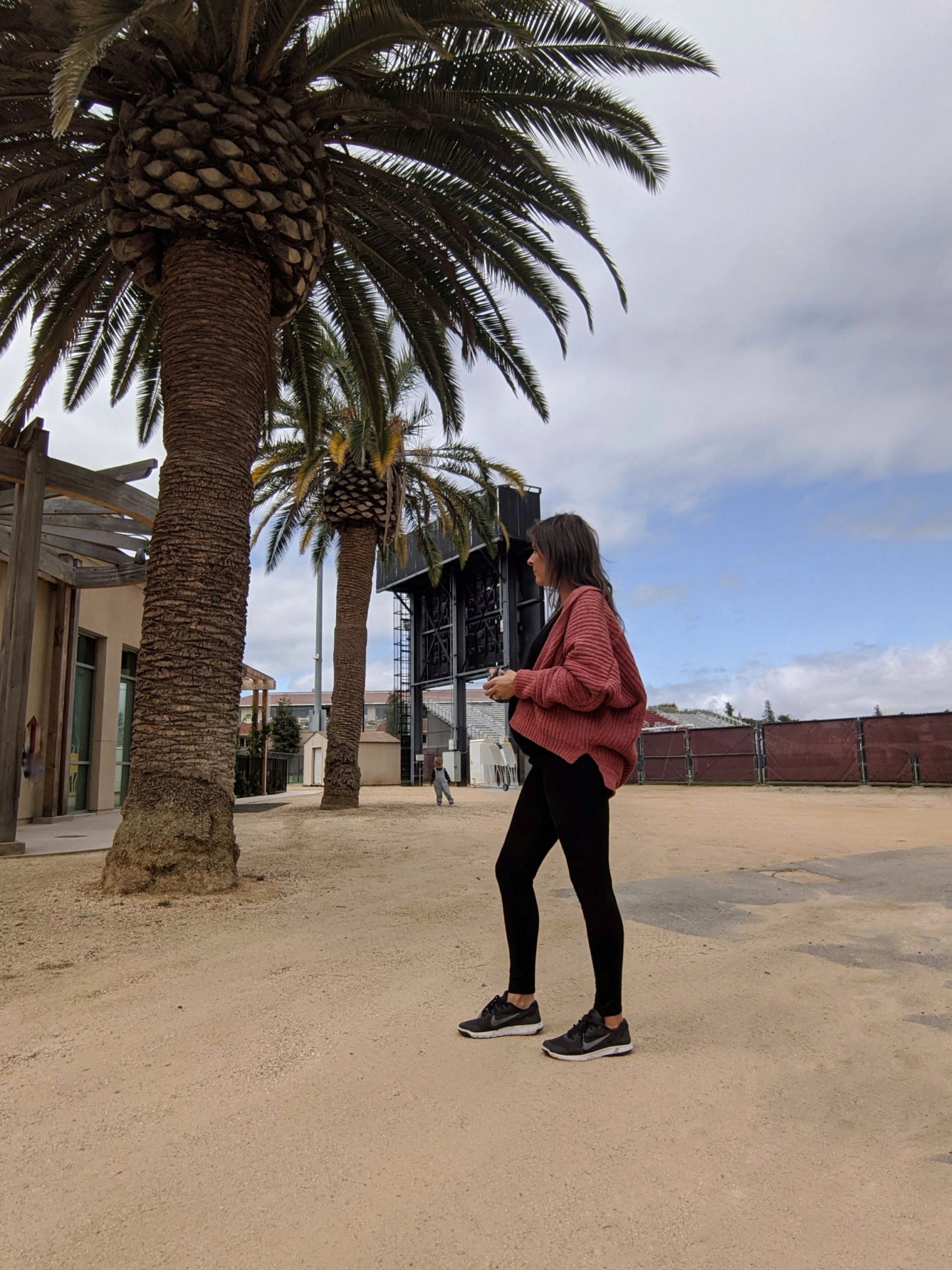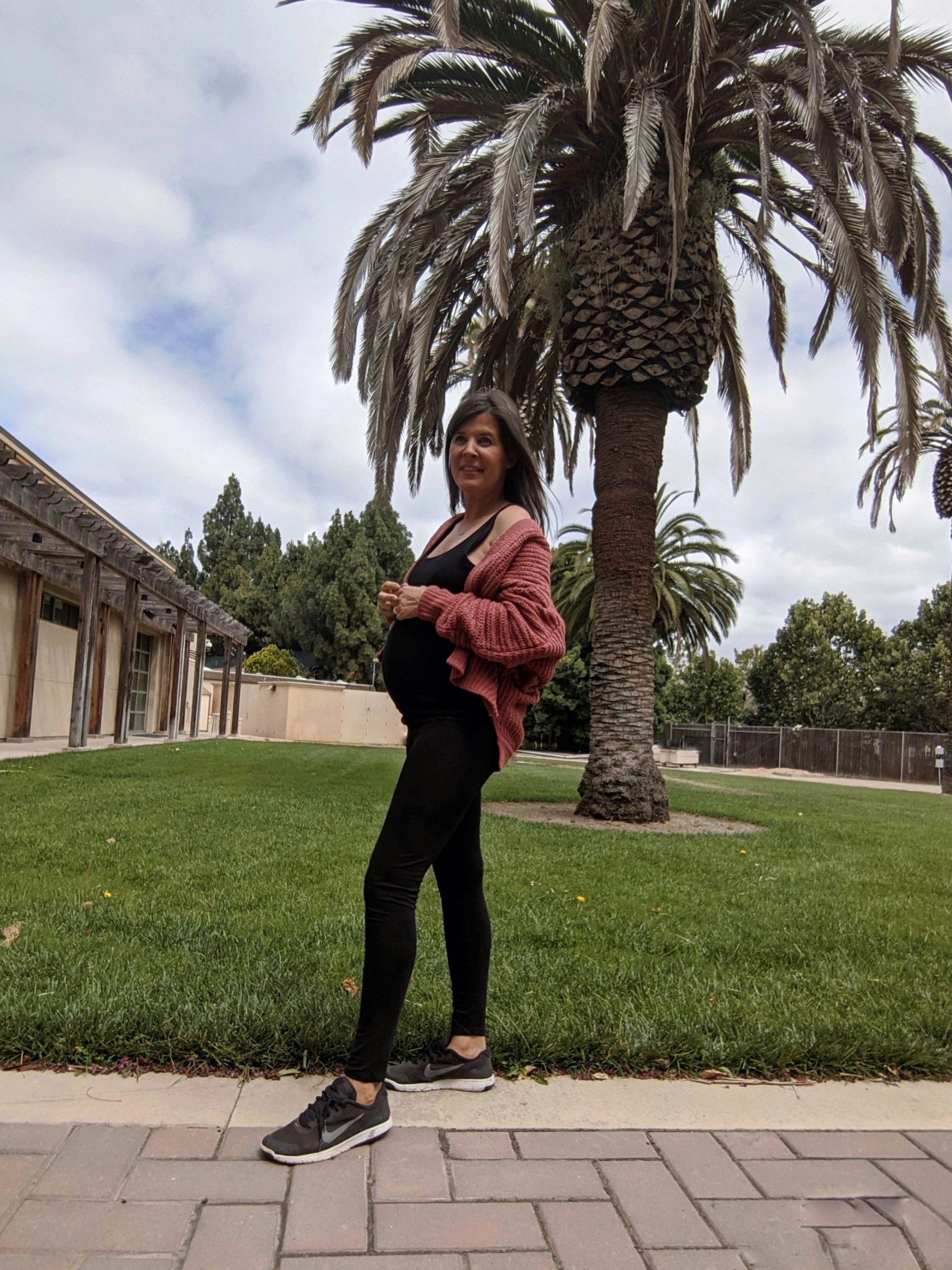 If you want to shop for it on PinkBlush website search for the: rust chenille soft knit dolman cardigan 👌🏻. It comes in 3 colours & I'm wearing a size small. Thanks to PinkBlush for sending it over to me.