Whoa. That didn't take very long to reach 30 weeks, did it? Thought I'd show you a quick OOTD and the details of it all.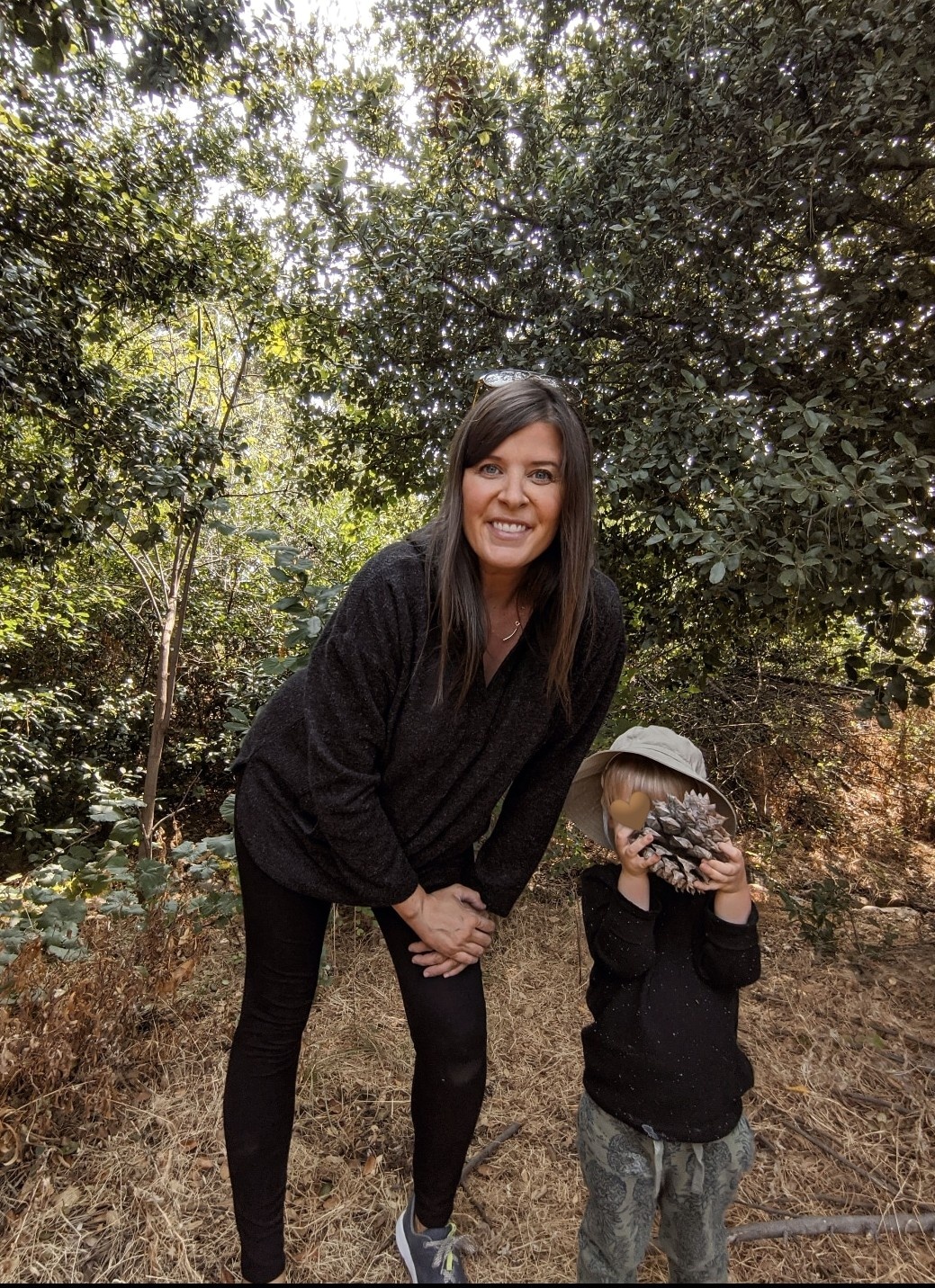 Also, check out the size of that pinecone bebs found on our forest adventure. It was so heavy! 
I'm so happy we finally have healthy air to breath. Never thought in a trillion years that would be something I'd take for granted. We were basically surrounded by wildfires for weeks on end. Today and yesterday we got more of a break and the AQI is reading green! Aka absolutely "normal" and healthy to head outside. I'm hoping it lasts.
Like my new backpack? Gaston Luga is a Swedish backpack retailer located in the heart of Stockholm. Though I have to admit, I wish there were more pockets on the outside of the pack too, for my water bottle. They have a small keychain hanging from it, where I can clip my car keys on and the back of the backpack there's a little slot that's big enough to fit my phone for easy access. 
Also huge shoutout to PinkBlush who has given me a few pieces of clothing (actually, all sweaters to be honest- my choices!) throughout this pregnancy. I've never been disappointed with their quality of clothing, not just maternity clothes – they also have regular women's clothes too. Hot tip: sign up for their e-mails because I swear it's weekly when they send me (and anyone who is signed up to their mailing list) a 40% off coupon for one item, or 30% off their entire site. It's fantastic. I ended up buying two sweaters (which you'll see one of them in tomorrow's blog post) and wear them both often.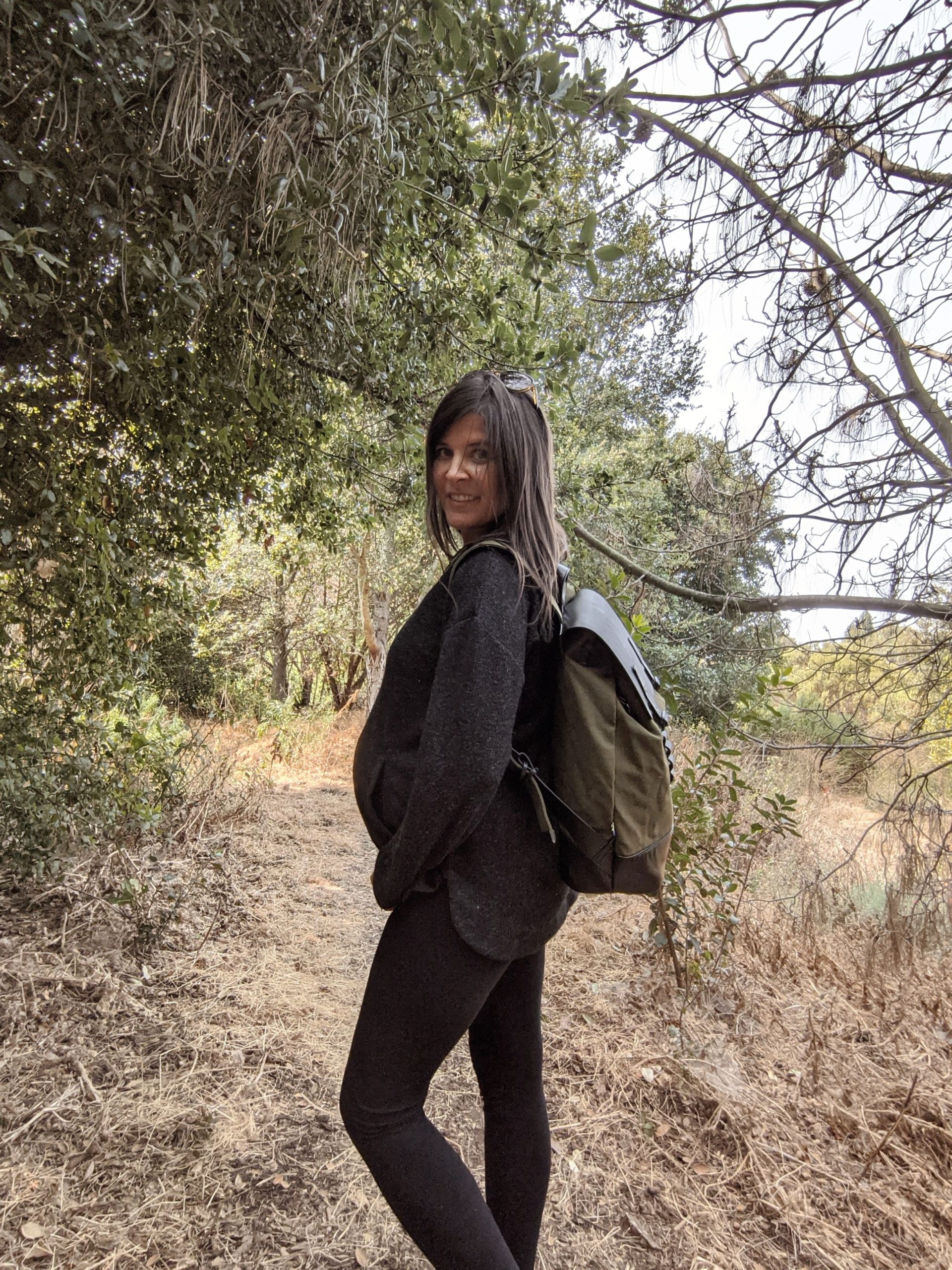 Charcoal Ribbed Maternity Hoody ($38 on PinkBlush)
Maternity leggings – H&M 
Backpack – Gaston Luga
Sneakers – Rackle Footwear (see my blog post about them here)