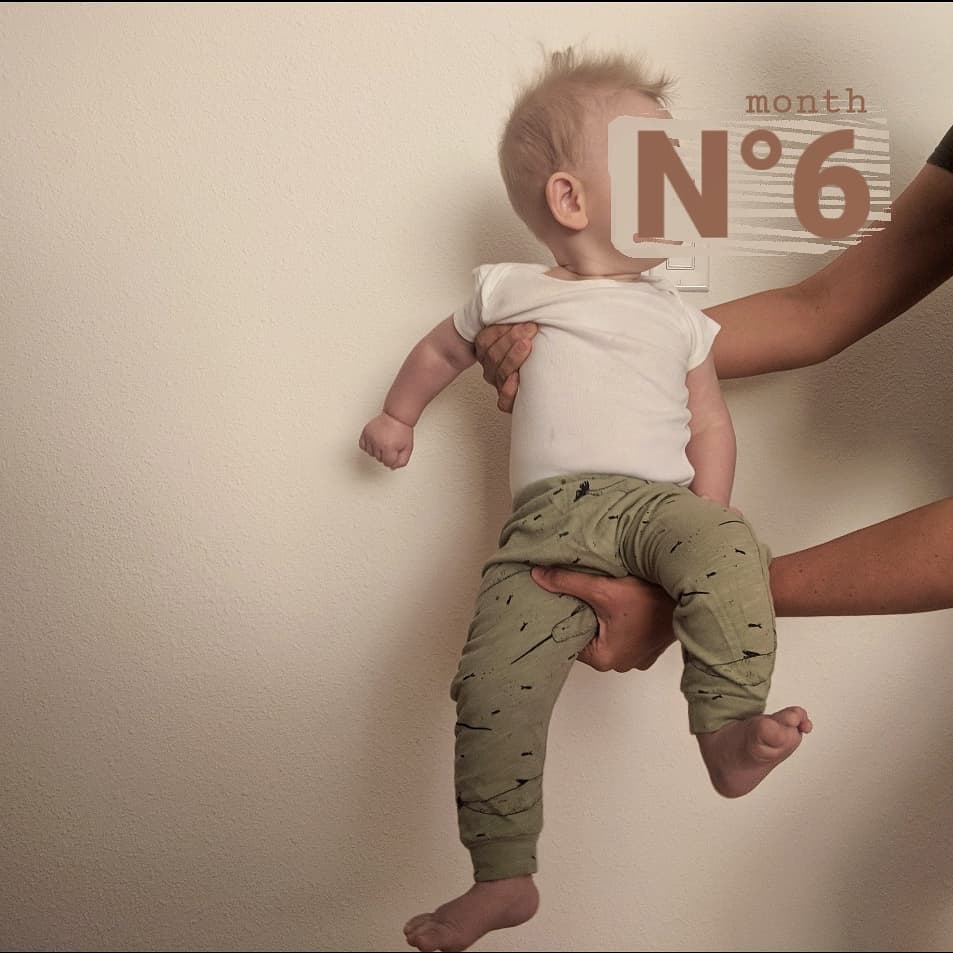 Waving bye to month 5. Over and out, onto bigger and better things. The next half of his first year.
My beautiful beb, my chill little blonde California baby boy is on Month N° 6. Loves his teddy bear, squeals when he hears me reciting his favourite book (10 little fingers, 10 little toes), loves getting post-bath foot massages, loves kisses and his laugh is the absolute best sound in the world.
He loves to put everything in his mouth: blankets, the clothes he's wearing, your fingers, his hand, my shoulder, his toys, and even flosses his toothless gums with his toes. I swear he uses his feet as much as his hands. He loves to try and make you laugh with his noises and gestures. He's already had his first hair cut, and over the course of these past six months his dark brown hair has turned almost completely blonde.
Turning six months must be exhausting for him. For his morning nap he slept for 2h40m (rare!). Yesterday I introduced him to blowing bubbles outside. Not sure if he was into it or not… 😂
My baby has literally grown a significant amount since birth as he's already wearing bigger clothes than his age (long boy!). His six month wellness check-up is in a few days and it won't surprise me but, I'm betting he's grown another few inches (perhaps he'll be 10″ taller than he was at birth).
My heart bursts for you, my sweet boy. Happy six months my bebs.