I'm tellin' ya, when I'm in the mood to write posts, I pump'em out. And when I'm not, I just leave this space pretty bare. I can't be more consistent at this stage of where I am right now, because I'd much rather spend the time with my baby – who by the way will be 6 friggen months in a few short days. A post for that will be coming soon. Maybe on Monday or so.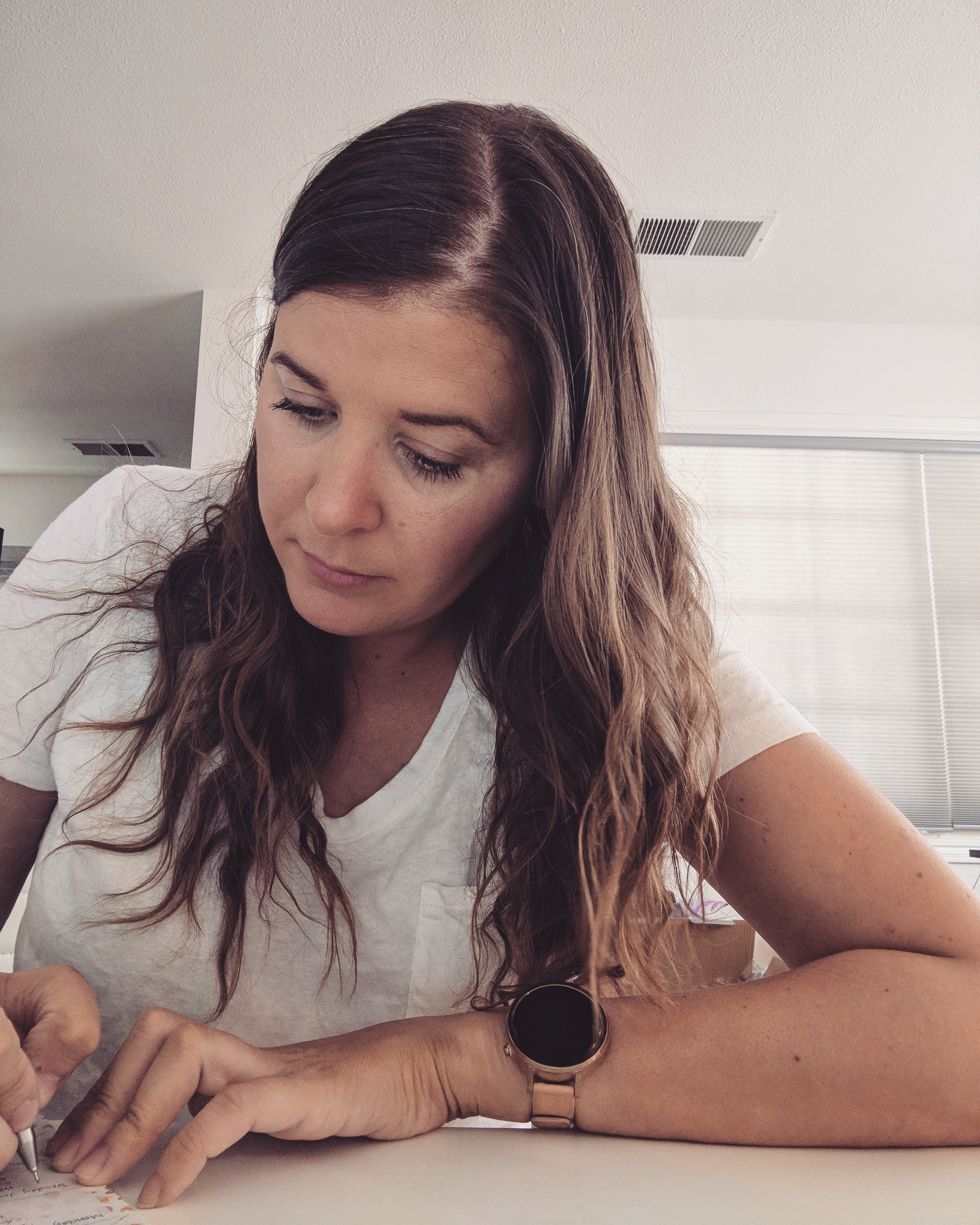 But this is me, right now…writing down reminders to myself on what to do on a daily basis. Because if I don't, things don't get done. Like talking about my sister-in-law's visit, nearly two months ago. I mean, I meant to tell you. I meant to document it all on here, on spiffykerms. And I suppose I sort of am now. Just… delayed. Ha. In this photo above is how I look today. Air-dryed hair, baby nappin', literally writing down my to-do list for the week.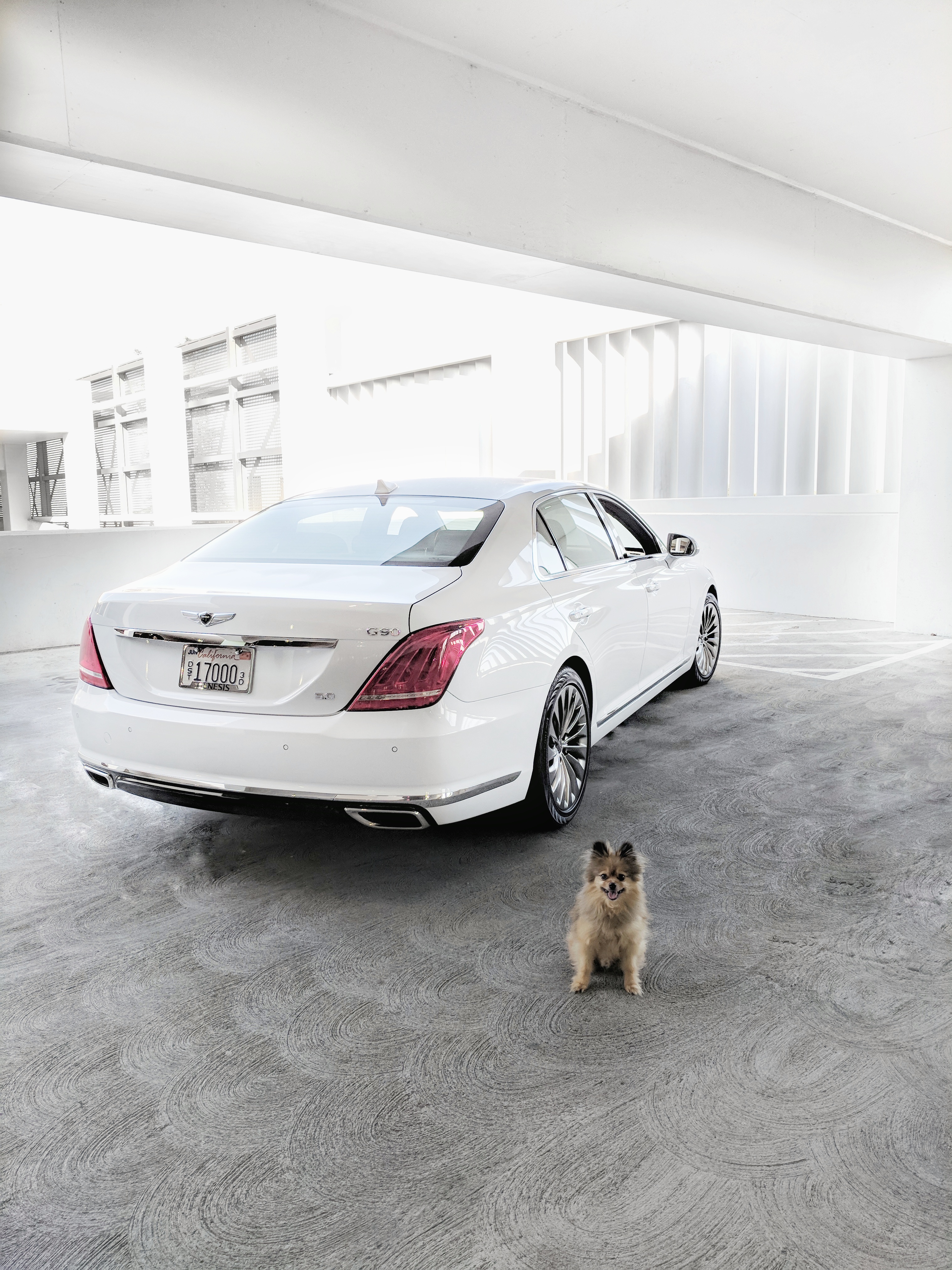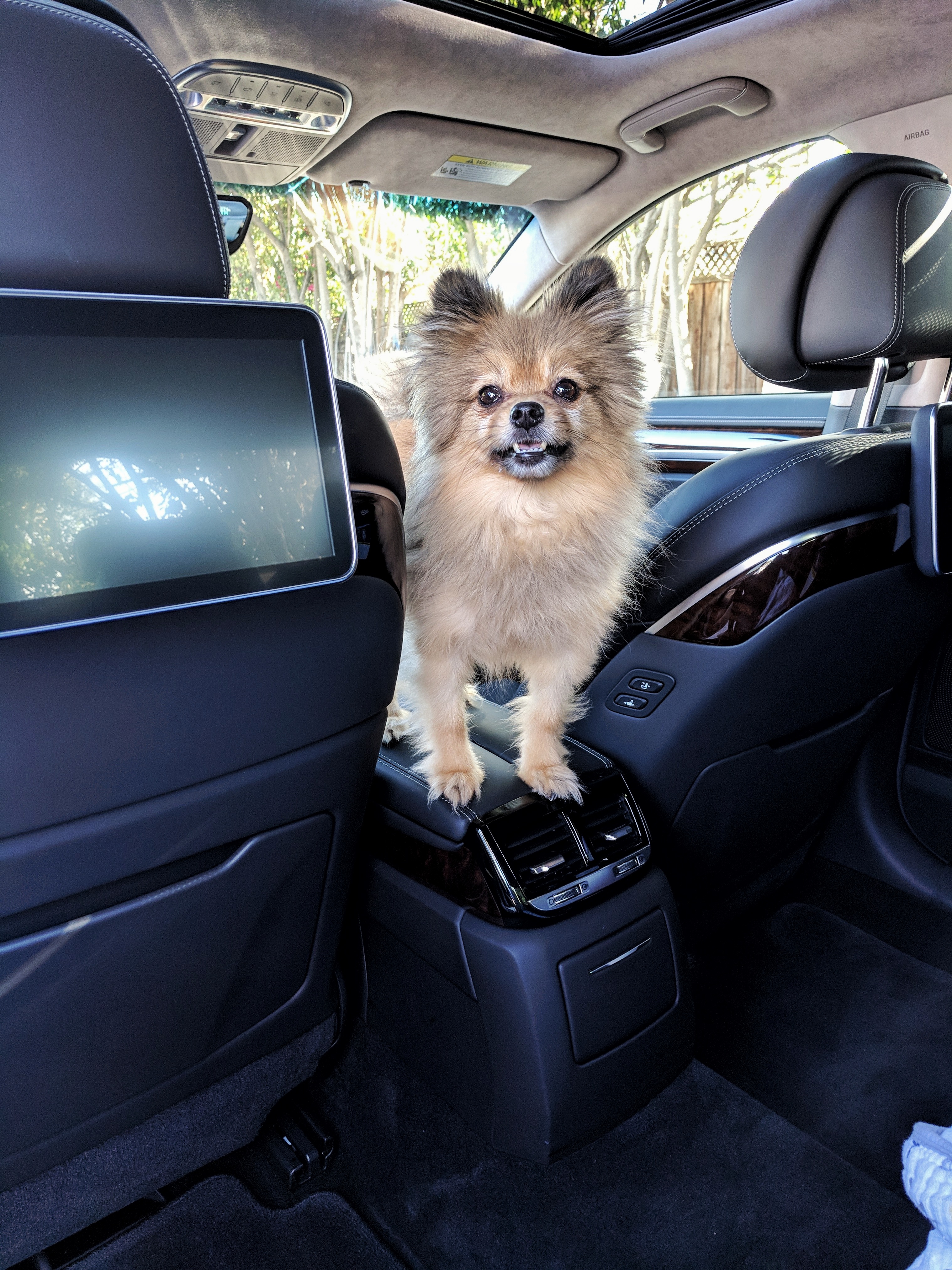 Alfie walkin' around in the Genesis G90 like he owned the place. We had that car for the week while my SIL was here because our cars won't fit 3 adults comfortably (with the car seat making the front passenger seat pushed far too forward), so I got this limo-like luxury vehicle to review for while she was visiting, and it was absolutely glorious.
Running photos of Alfie are my absolute favourite. Don't you agree? He's such a happy pup, and my goodness what a rough go of it he's had, over the past few years (attacked by a pitbull in 2016, and then a cancer diagnosis in 2017). Ugh! Tough ol' dog I'm tellin' ya. Back to positive news. He's in remission (month 2!!)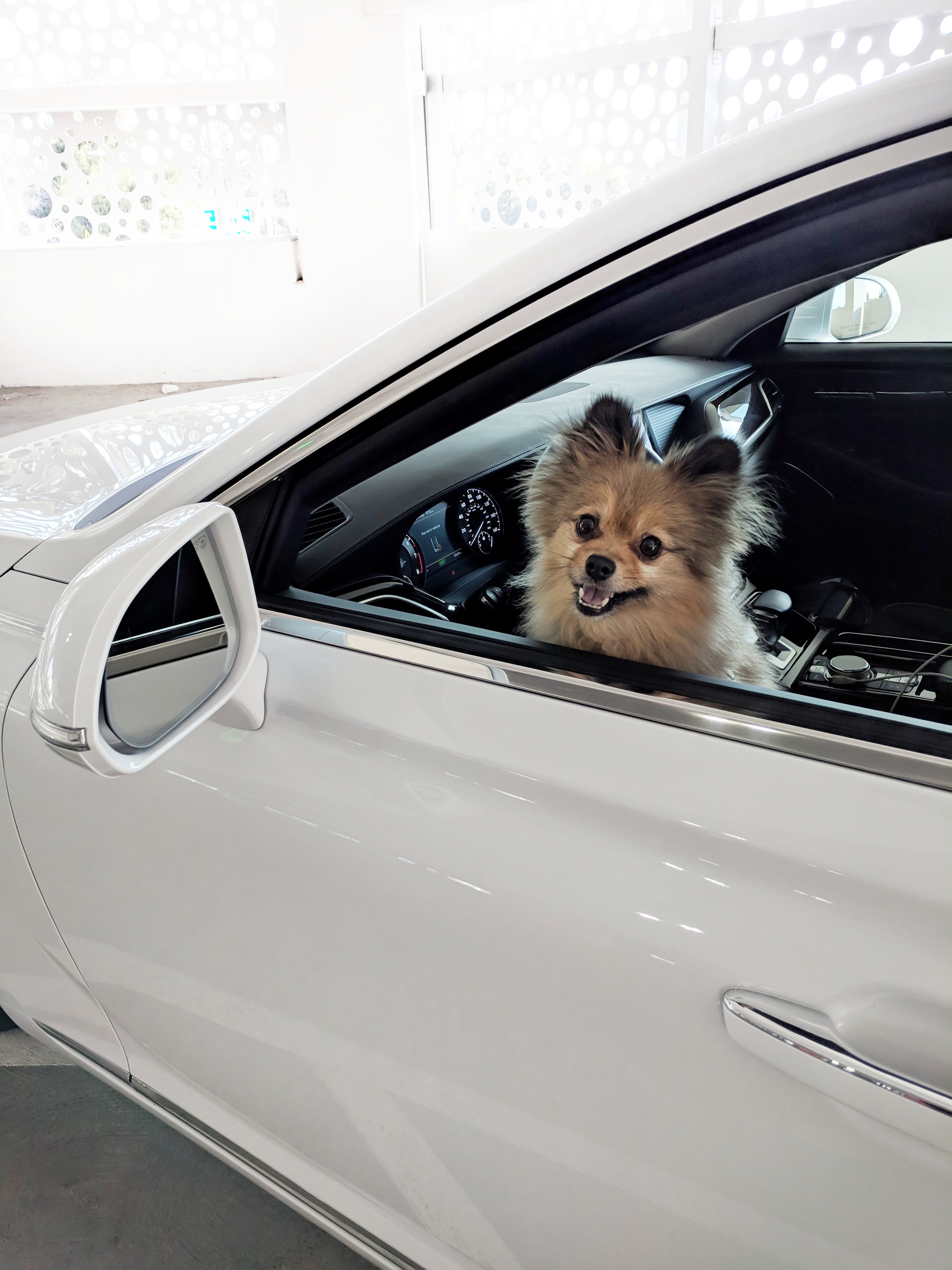 Where did we drive? Well, I sure do love me some slow coast California coastline so we almost always hit up Santa Cruz area to drive around.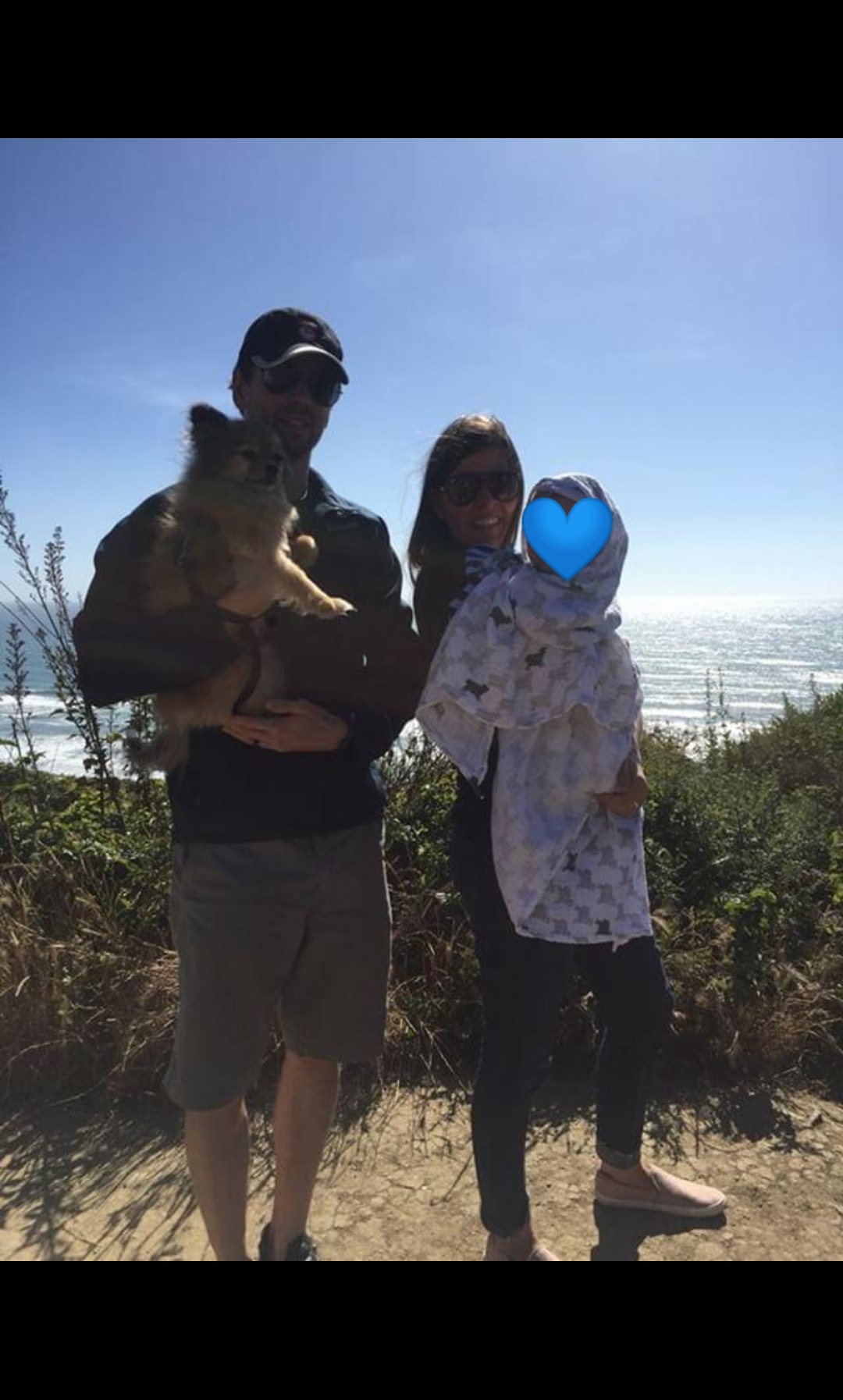 This time we ended up to Half Moon Bay, where Husband went to fly his drone – he rarely gets the chance to fly the drone so he was pretty stoked on the adventure.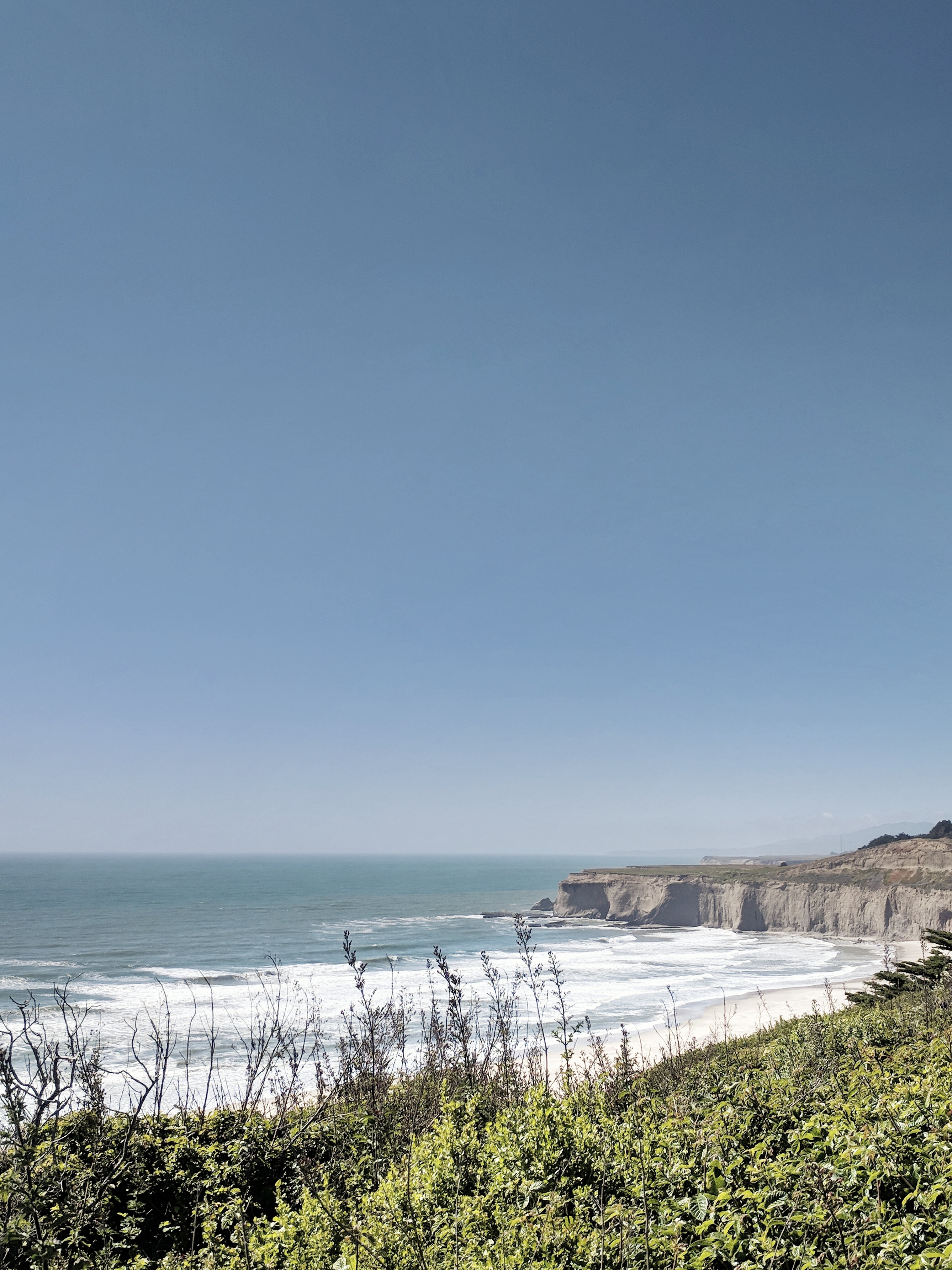 The California coastline has got to be one of my favourite places on earth. I love the cliffs, I love the sound of the ocean, it's gorgeous to just go and watch the waves roll in and out.
Alfie's serious face I'm pretty sure means – hurry up and take the dang photo so we can go on more adventures.
It's a beauty inside. The backseats were pretty much fully-loaded too. It has its own air conditioning controls, and almost like sitting in the drivers seat captains chairs with all the buttons to adjust the back seat chairs to your liking. It was wild. 
Until next time buddy… and thanks to Genesis G90 for the vehicle that we had for the week. It was a blast and a half!