Well it's here and was definitely the fastest month of my entire life. Our little boy is a month old today, and I thought I'd pop in here while he's napping and while I have a few extra minutes to myself, to talk about a few of my post-partum favourites that I think may be useful/helpful to other's.
Lou Lou Co swaddle – I received a few swaddles from different brands as PR samples, and this one from Lou Lou & Co. is a PR sample too, but I'm telling ya right now I should buy one or two more of these. The material is super stretchy (think jersey material) so save this particular swaddle on him during the night times since he tends to kick his way out of the other one's during the day (and doesn't with this one, so I feel safe leaving him while I'm sleeping, in it). Honestly not sure i'll be buying more (since we do laundry daily and have that swaddle clean for every night) because they're kind of expensive, and the site doesn't have free shipping – penny pincher over here ;)
Burp cloth oh the burp cloths we go through! My friend bought these for baby, and they're a fantastic size, and one part (the middle) of the burp cloth is reinforced with extra fabric to catch all those vom-spills lol. It's great! Plus, they're SUPER inexpensive and good 'n soft since they're made of flannel.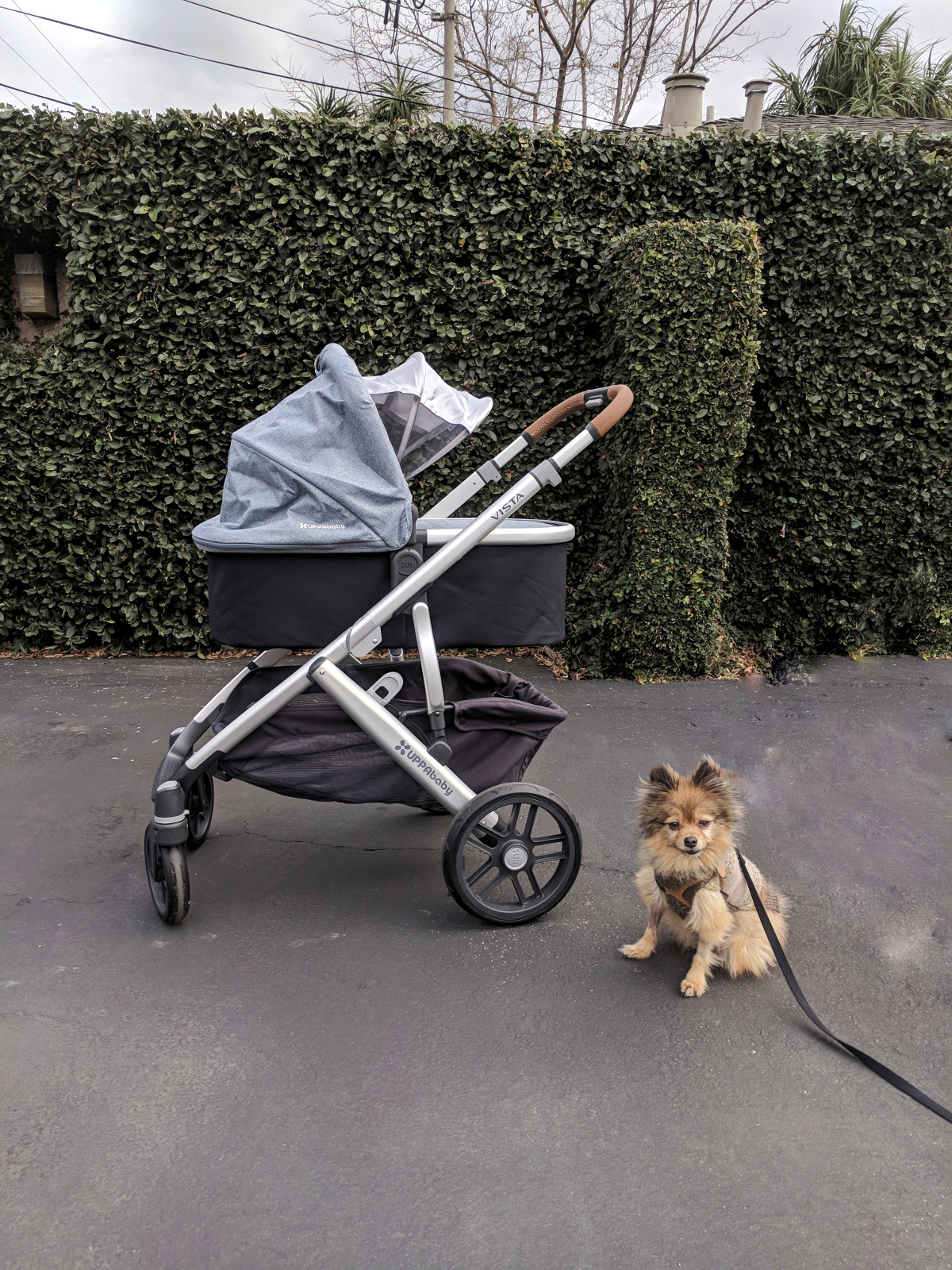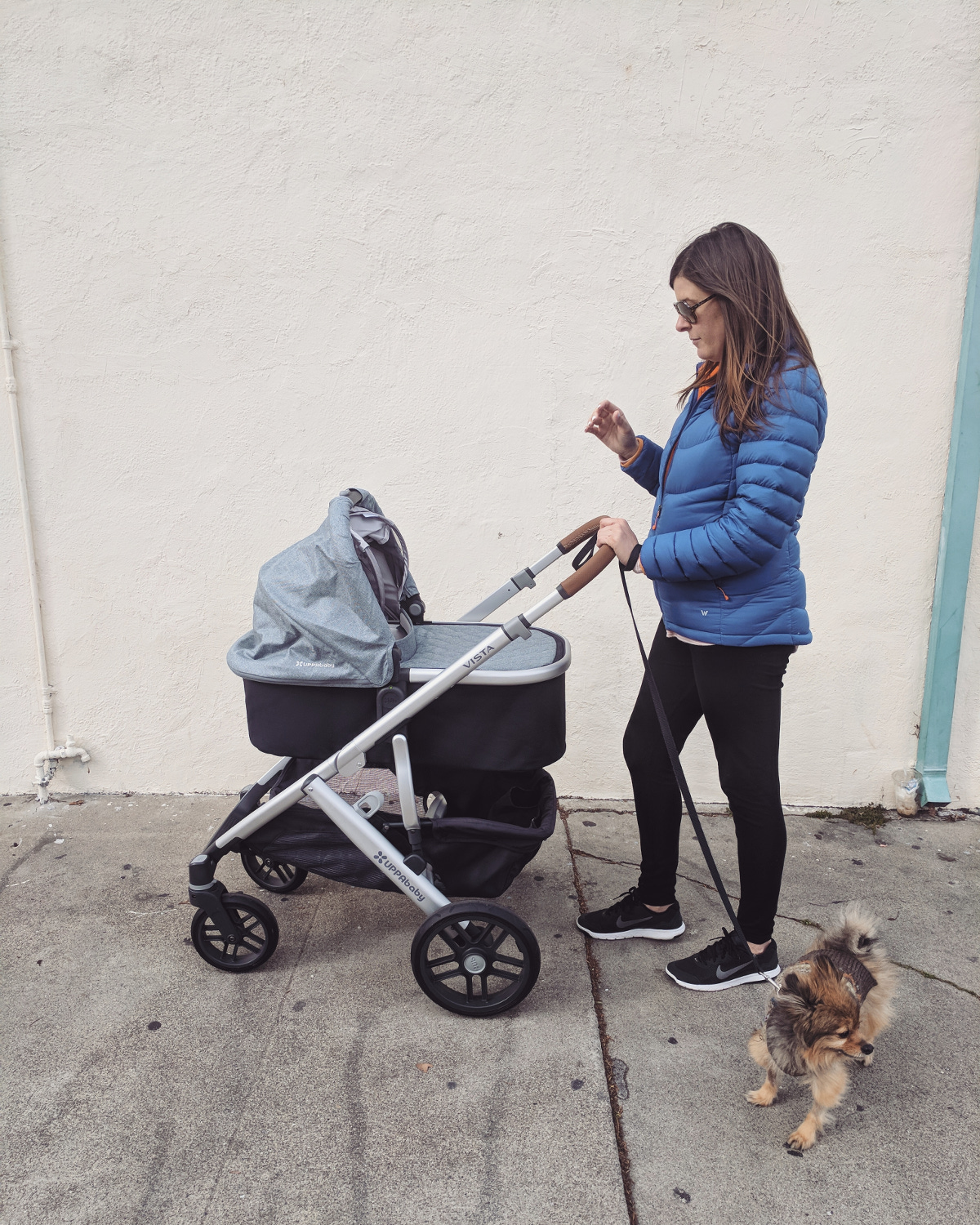 UPPAbaby VISTA stroller – I love this stroller because it's easy to plunk in the bucko, and go'wan. It'll grow with him too, since he's in the bassinet part of the stroller in the above photos. He gets wrapped up in a swaddle for our walks, and the VISTA has a perfect sized bassinet attachment for him, so no buckling him and fussing with him while he's napping. My Mom is visiting from Canada and she bought our baby a warm swaddle that velcros, so putting him in that for our chillier walks, is the perfect combo with the UPPAbaby bassinet, and off we go!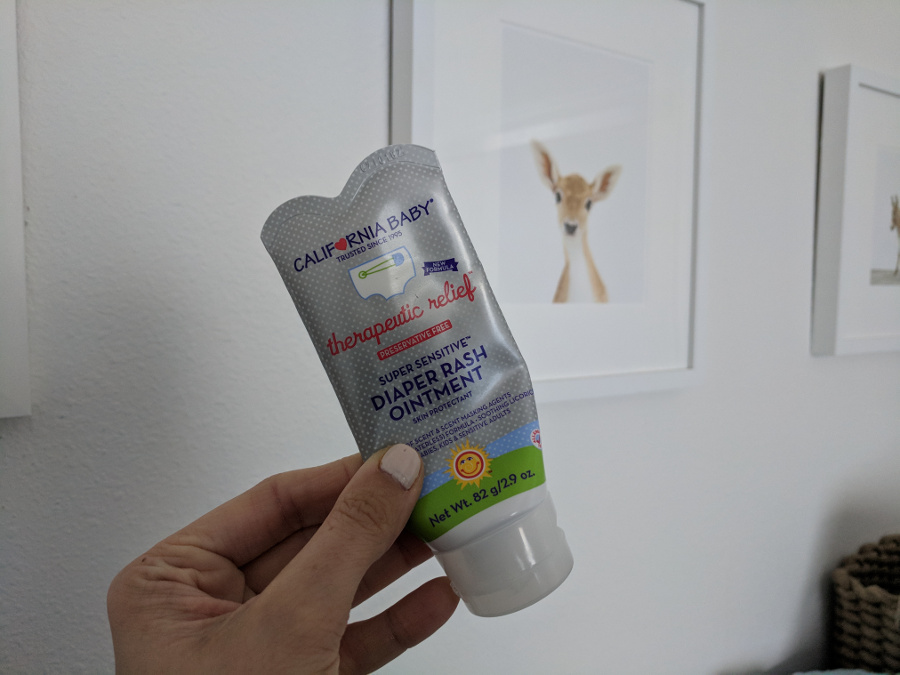 California Baby Diaper Rash Cream – baby had a small diaper rash for a few days and this cleared it up so quickly! I've been using a lot of the California Baby products….on our California baby ;). Their super sensitive cream is great for his dry skin, too.
Zippered sleepers – Zippered sleepers in my opinion are the way to go (for us). The buttoned up one's, especially during a dirty diaper change at 3am take too long for me to button up, especially when I'm tired and have him all changed and ready to settle down again for another nap/nightly feed and then boom – another loud toot and a dirty diaper, and I have to start the process over again (this happens way more often than I thought it would… lol).
Breastfeeding pillow – my neighbour (who isn't my neighbour anymore lol) Nicole, told me about My Breast Friend breastfeeding pillow; it's a big ol' pillow that you can buckle onto your waist. I feel like I'm a jello-shot seller at a local bar when I'm wearing one, because it's flat on the top (and has two "boobs" on either side for the baby's head to rest/raise). K, I'm describing it horribly, but it's amazing for semi-hands-free feeding, while sitting.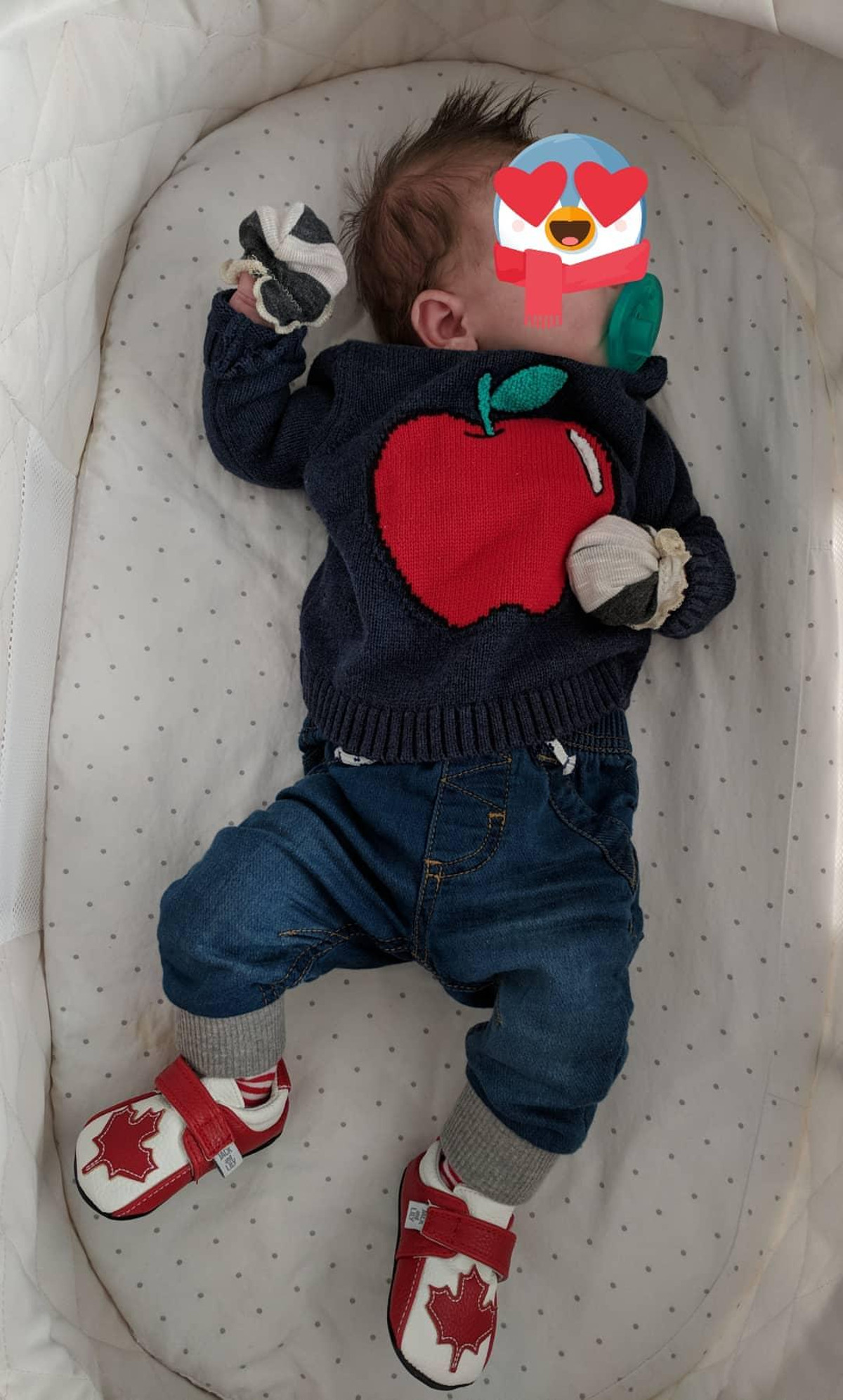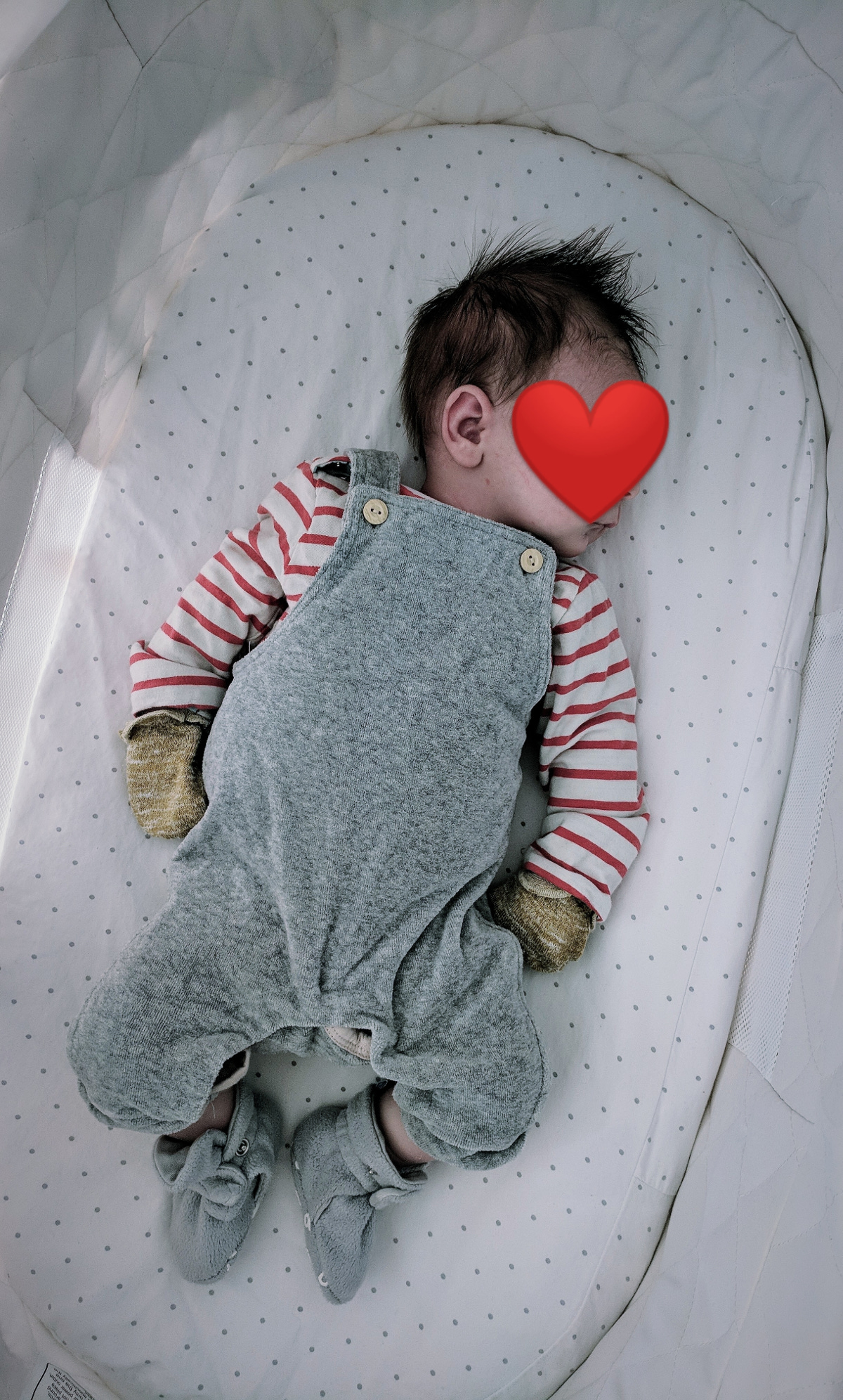 Bassinet – this is the bassinet we had on our baby registry and my sweet friend purchased it for us! It has wheels so I'm carting baby around in it everywhere around the house. It's the most-used item thus far. It even has a nightlight on it, so when baby is making really weird noises in the night time I check on him easily.
Bird Rock Baby – these booties have been on baby probably 75% of the entire month. They're easy to put on, super soft (fleece), easy to wash and don't get kicked off by him flailing about. He's already starting to outgrow the size 1's (we have a grey pair shown above, and a gorgeous bright yellow pair). I'm definitely going to have to buy some (these were sent to me) – I LOVE them and have already been recommending them to friends.
Nursing bras – I received two LaMaze nursing bras before I had baby, and they were pretty comfy. Mind you, I don't have anything else to compare them to. But I loved them so much I bought two more (from Amazon) for like $16 for the pair. They're cotton, easy to wash and chuck in the dryer.