The days are quiet, and I wouldn't go as far as say they're lonely. Just occasionally long. We still don't have a fridge (don't ask) but our 20 year old mini fridge is thankfully holding up, and currently keeping Alfie's all-chicken-diet cold.
Due to Alfie's situation at the moment, ideally I'd love to take a few weeks off blogging and those endless (yet fun, yes) to do lists. But it's unfair for the brands I've partnered with and agreed to post at a certain time. I've emailed and asked for an extension to some, but if I do that with everything and everyone, I'll be in the same conundrum as I am now. Overwhelmed with due dates for posts.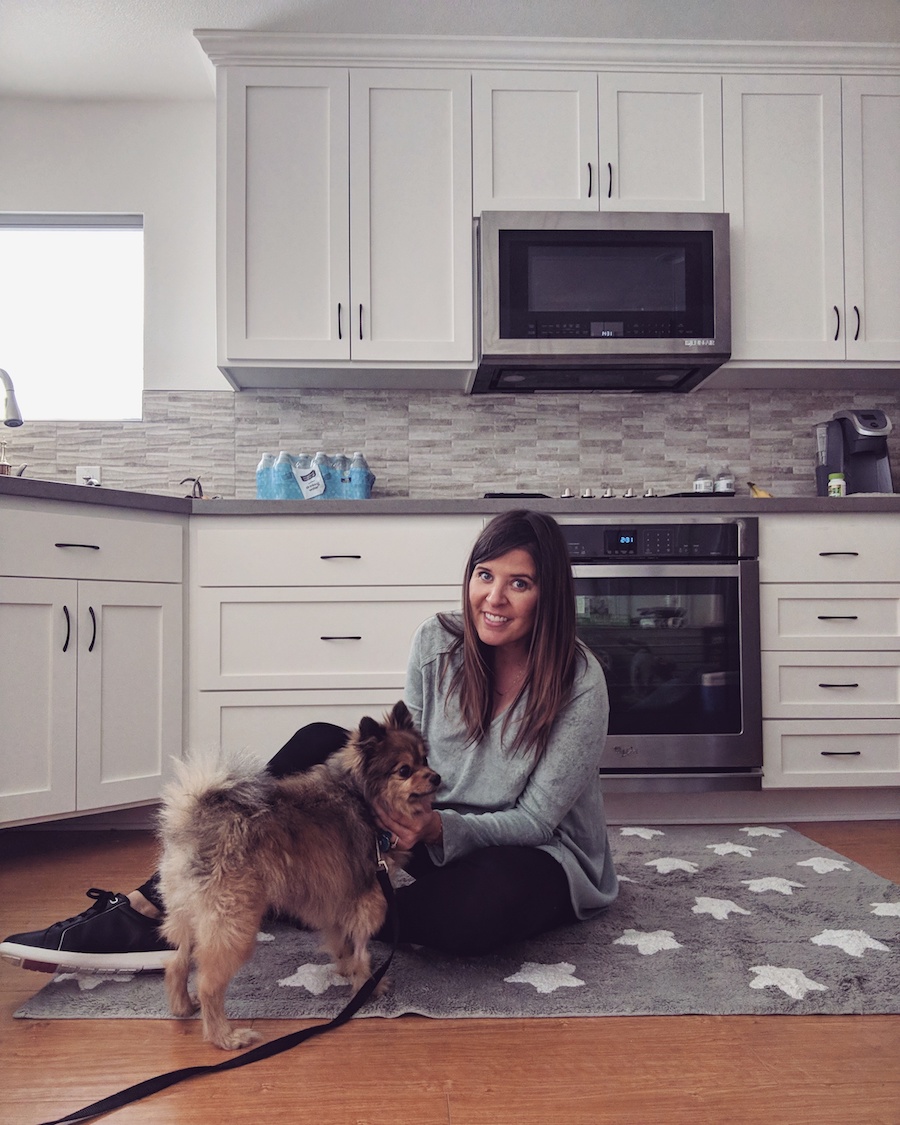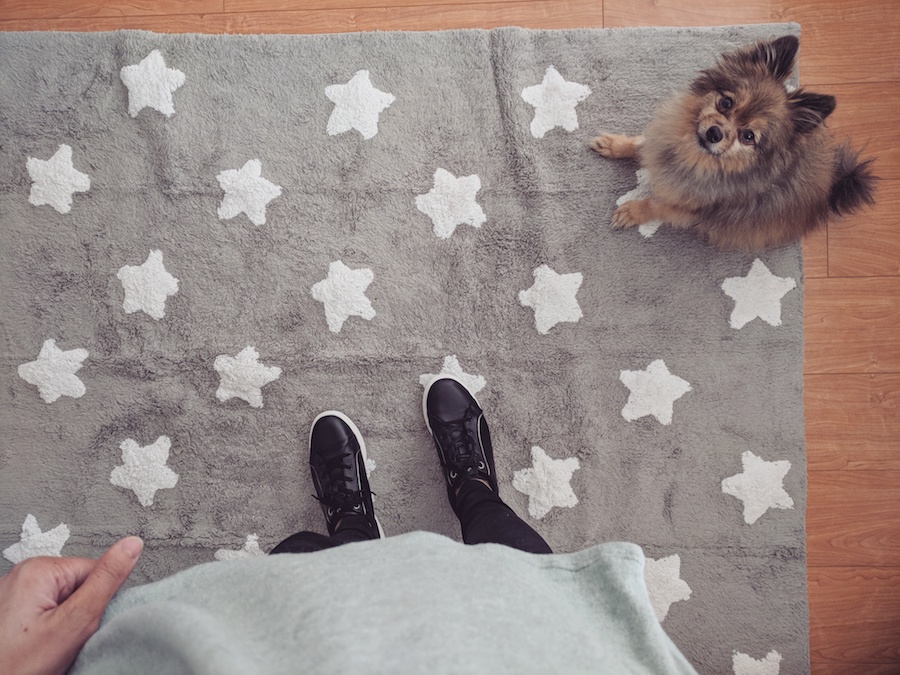 Do you love
the grey star rug
? It's machine washable and it's designed in Spain, made in India using all natural dyes. It's not long term in the kitchen, but it's for the babys nursery!
Lorena Canals
kindly sent it over for me to review. But I plopped it in the kitchen for now since Alfie slides all over the floor otherwise, and I want to keep him as comfy as possible – considering he follows me everywhere and tons of time is spent in the kitchen feeding him 4x/day lol.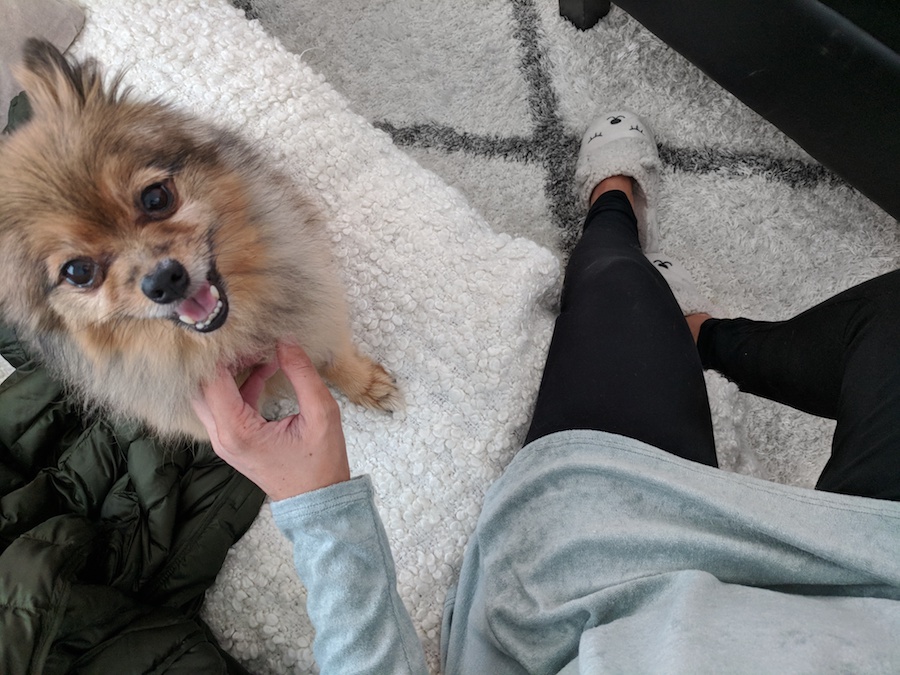 So this is why I'm showing you our unpacked home, a PR sample from the wonderful folks at PinkBlush Maternity, and talking to you guys about the real deal. What's going on in our lives right now.
I guess I needed to sit down and vent, especially after the huge scare Alfie gave us this week. 3 trips in 3 days to the emergency vet (with 1. If you're new here or haven't seen
this IG post
, Alfie is our sweet Pomeranian (that we basically treat like a child — no shame) who's 7, and last weekend was diagnosed with lymphoma. Tuesday and Wednesday morning he did something terribly scary and we brought him to the e.r. vet once again. Each day with this little fart is a different story. Many up's and down's with this guy.
Since he was feeling well today I thought I'd pump out a few OOTD pictures that were almost due. This picture was taken moments ago, and as I said before, him eating his all chicken diet which thankfully he completely gobbles down.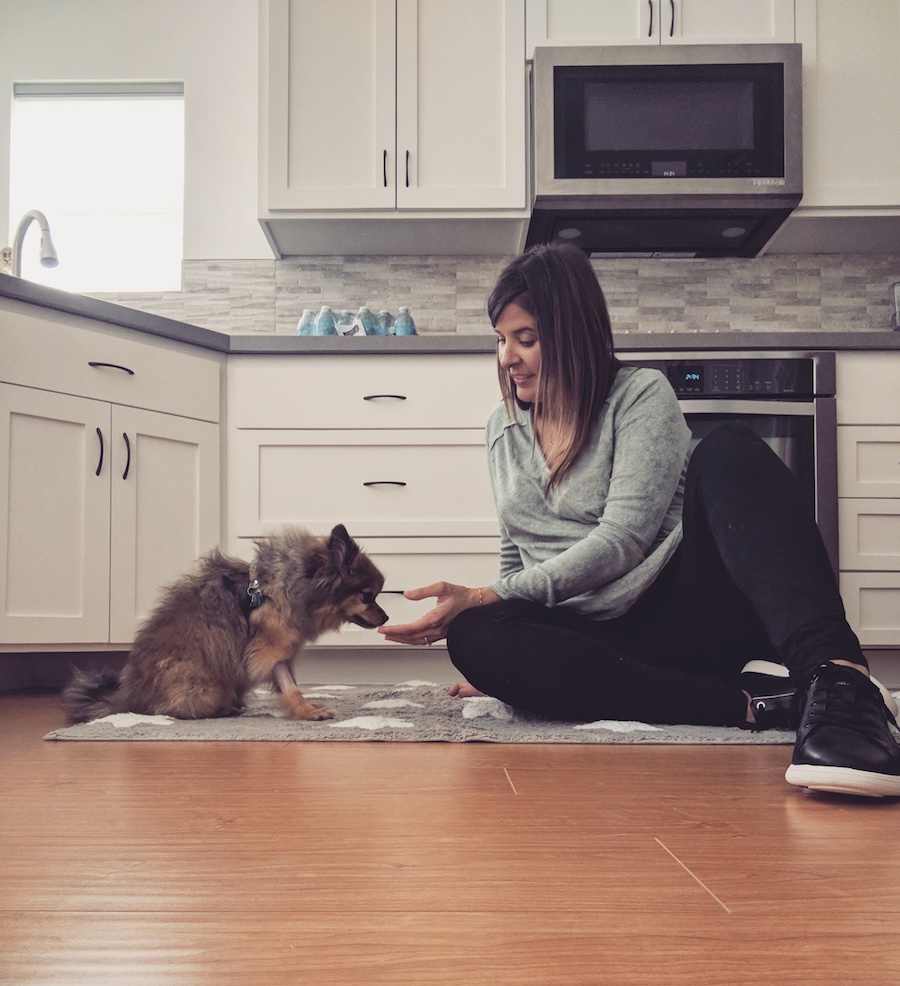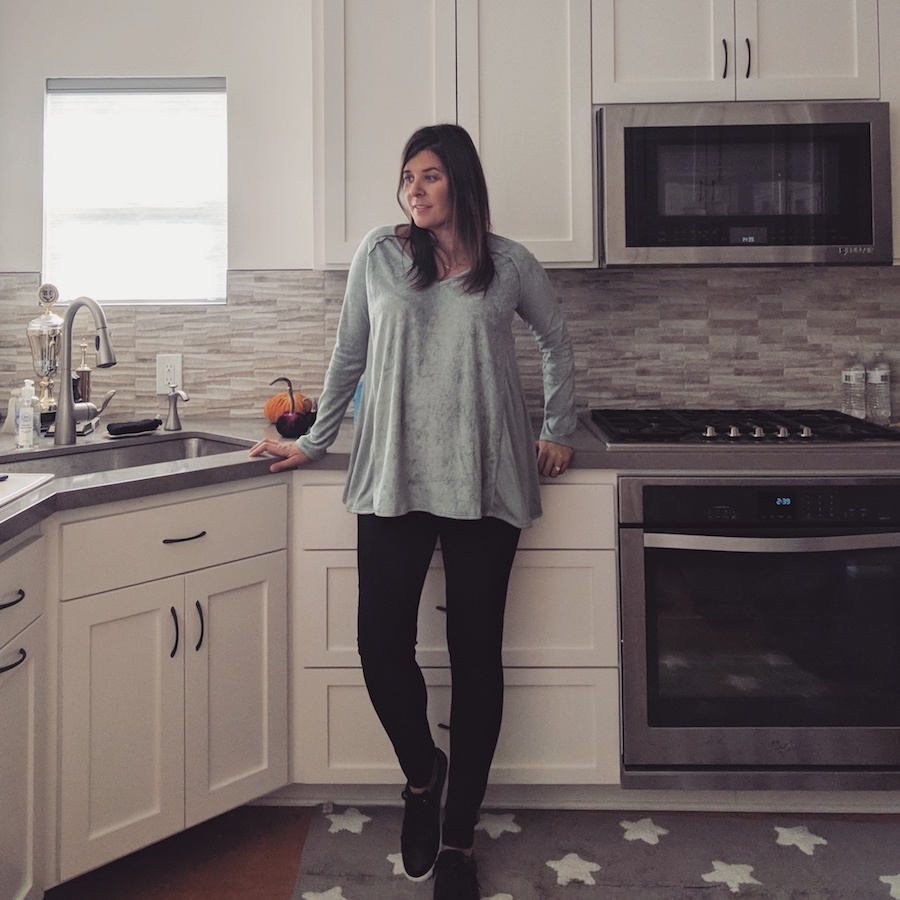 Although I received the Pink Blush top in a medium, it does feel a bit oversized. But I think that's great since it'll probably due me until February, right? It's sort of a velvety feeling terrycloth material that I wouldn't hesitate wearing to bed, too hehe!
My OOTDs lately are pretty boring since I'm living in just two pairs of maternity pants, the same shoes (except omg I got a pair of fancy comfy sneaks in the mail earlier this week from Influenster which will diversify my wardrobe a bit!) and a different top. Come back tomorrow for another look, haha!
Disclaimer: Huge thanks to my pal Megan for hooking me up with PinkBlush to be an ambassador with them too! As a PinkBlush Ambassador I get 2 points for 2 pieces of clothing to review. Each time I post = 1 point. I did not receive monetary compensation for posting about the brand. 
Influenster (as mentioned above) sent me the Foot Petals free/complimentary for testing purposes. #WalkingOnPetals.