Jeeze — it really has been months since I did a Five Things Friday post. I gave up on that a bit quick, didn't I? Considering I only posted 7 weeks worth, and now onto the '8th week' of it. Let's see if I can keep it up again ;)
This summer, although I haven't been blogging a ton, has been quite busy! I'll write about it all eventually but for now I kinda want to go old school with the blogging and not have it be too curated, too polished, too perfect. There's definitely a time and place for that fancy-pants blogging but I'm not feeling it this summer nor am I reading a ton of blogs lately, and hey that's okay right!
01. ALFIE|
Let's start with this cutie. We're still going on adventures and he definitely gets stuck in a routine. Now if I don't feed him his breakfast or supper at a particular time, he starts grunting and whining at me! He's knows what he wants too, because I ask him "What do you want?" and he guides me to wherever he desires. Whether it be me opening up a window for him, or getting his food ready for him, ha! We went on an adventure to chase totality for the solar eclipse, all the way up in Idaho. Are you guys interested in hearing about the trip? It was long…. omg. 26 hours round trip and many more hours in the car just adventuring in Nevada and Idaho. Me arse was killin' me from sittin!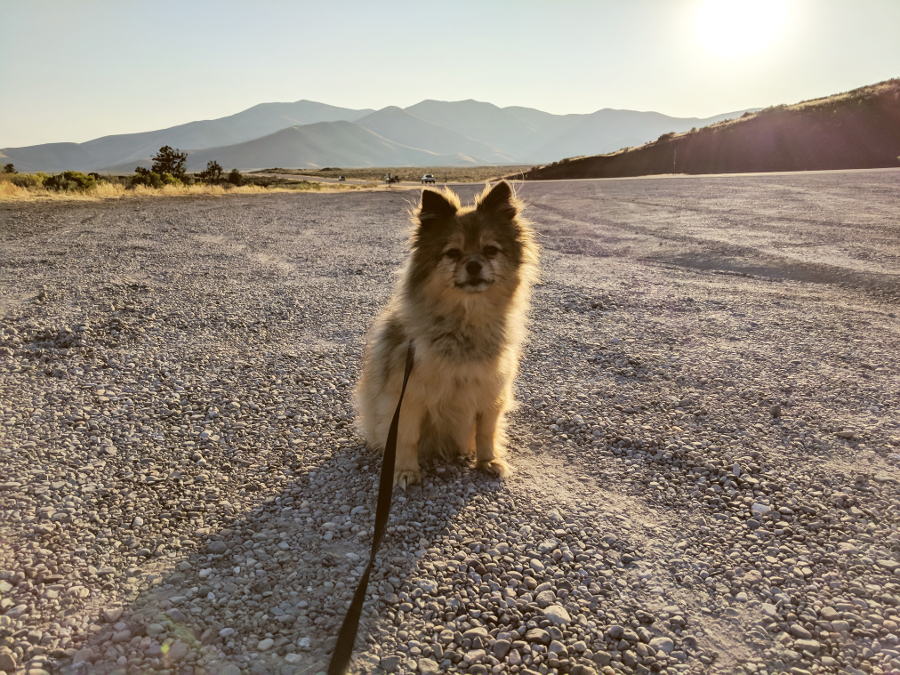 02. PASS THE DECAF|
I've been drinking decaf coffee for a little while now. I was addicted and 'needed' to go a few times a week back in the winter. But before, it was all for the taste until I got hooked. Now I roam through random coffee spots just to break up the day, people watch and/or write blog posts. Tom 'n Toms coffee is a spot I went to this week, which was a nice change. I only spotted it as we drove past it last weekend!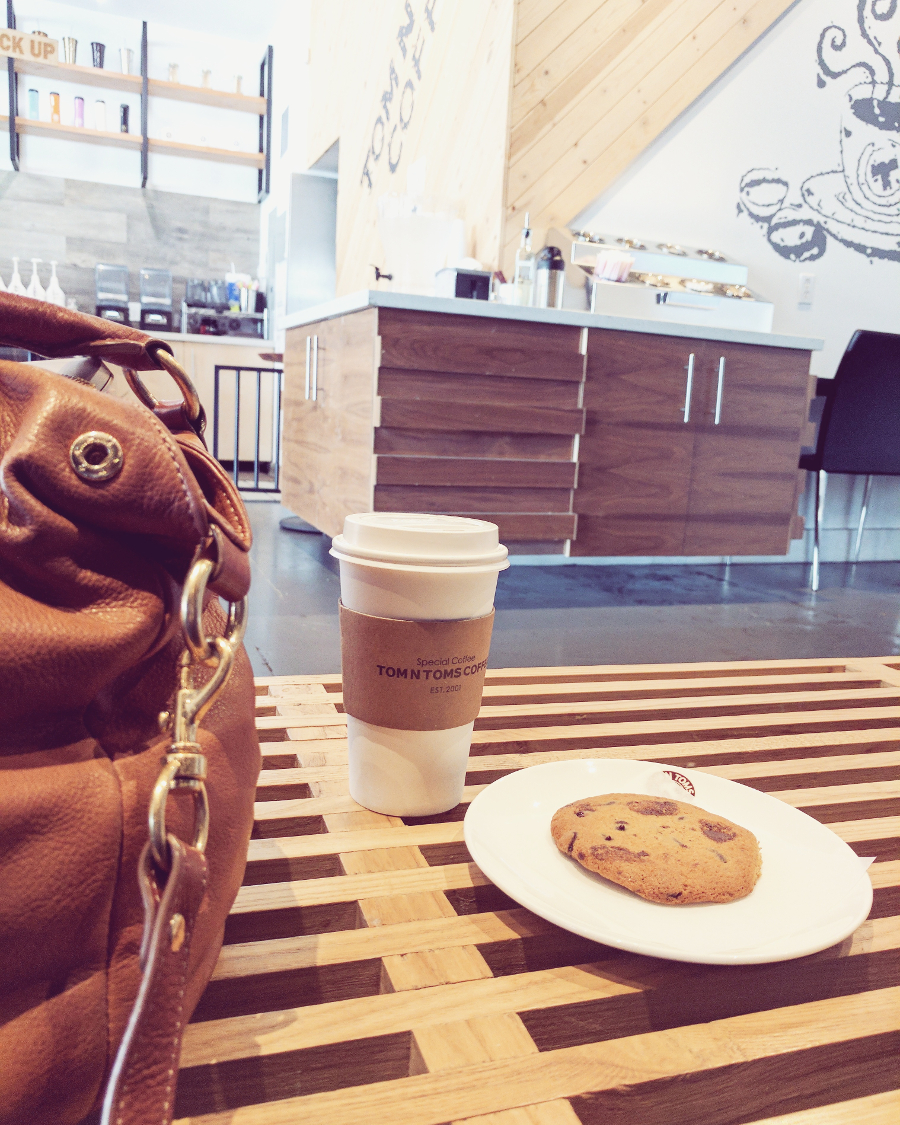 03. MAC x SAMANTHA RAVNDAHL|
A few months ago MAC collaborated with a handful of YouTubers from various countries to create their own custom lipstick, and only have it available in the YouTubers home-country. Since I'm from Canada, I lucked out and got my hands on the Canadian MAC x Samantha Ravndahl's nude lipstick shade. It's gorgeous, and I'll create a look with it soon! Has anyone gotten their paws on Fleur de Force's lipstick? I would've loved to, simply to support her, but the colour wasn't up my ally if I'm being completely honest.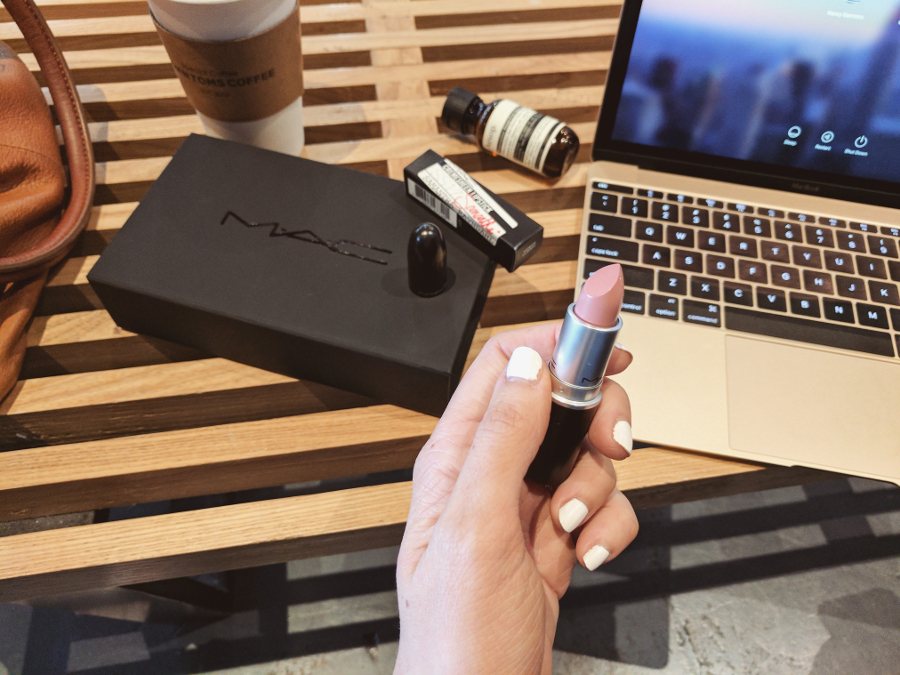 04. DECLUTTER|
The past two years I've been obsessed with reading all about, and watching on YouTube, anything to do with decluttering. I'm not sure I'd ever become a minimalist by any means — but I definitely want to declutter my makeup an awful lot more than I recently did (watch that video here if you missed it!).
05. LATHER UP|
This combo reminds me of summer so bad now, and I don't want to give up the scent going into Fall. Whenever I hop out of the shower I lather my legs and arms with the Aveda composition oil in the delicious Shampure scent, and on my torso/neck/back/etc I've been using Tree Hut Shea Body Butter in Coconut Lime (mmm!) it smells SO good, and believe it or not, they pair well together. At least, I'm pretty sure I smell awesome — ha!