It's hard to really gauge how a foundation applies in photos. At least I can't seem to photograph it for the life of me. I wasn't sponsored or asked to do this review on the Artis Brushes, because I already posted a review for Octoly on my Instagram feed about it (and that's all they "require"). But because I was interested in using them before I asked to review them, I thought it'd be helpful for you guys to hear my thoughts about how they work — especially if you're considering purchasing one. They're none too inexpensive either, this Elite Mirror Palm brush will run you $65 USD.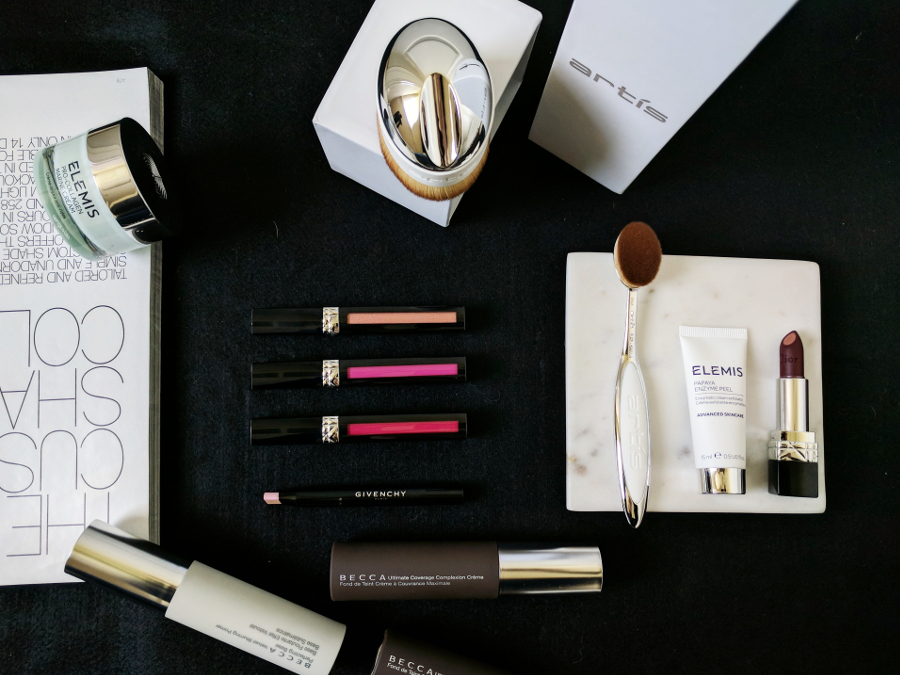 The first day I used it (actually it was the day I posted the photo, so August 24), I ended up using my regular eye cream, the Aveda Tulasāra eye masque, and the BECCA Velvet Blurring Primer. I skipped moisturizer altogether (my fault) and went straight into foundation. My skin needs moisturizer; it's dry as a friggen bone. I guess I was too excited to use the three new products (Artis Brush, and 2 Becca products).
Common sense had me thinking that the Artis Brush would suck up too much of the foundation if I squirted it on the brush, or the back of my hand and dipping in with said brush. So I pumped out a bit of foundation and dabbed it onto my face and blended it in with the big ol' palm brush. Artis commented on my Instagram post saying something similar to my thoughts that I wrote to a friend:
that's the best technique with liquids and creams! Powders can be picked up directly with the tips of the fibres. Each fibre comes to a microscopic tip that the product rests on, so the brushes will never soak up a ton of product.
The Artis Brush spreads out the foundation easily and streak-free, but gives full coverage, at least with the foundations I'm using it in conjunction with; and you only need 1 dab. I did 2 dabs not thinking, and it was too much foundation making me look cakey and dry (my fault). Literally it glides on making the foundation look flawless (lol how). But the first try, like I said I didn't use moisturizer (just a primer) which was a mistake — I looked really dry. So I had to go back in with a beautyblender to make it less full coverage/dry.
So far I've used the Artis Brush with the following foundations: BECCA Ultimate Coverage Complexion Crème, Estee Lauder Double Wear + Burberry Cashmere foundation combo, then Estee Lauder DW + Dior Hydra Life BB Cream (can you tell I like to mix and match my foundation combos?). I haven't tried it with something like a regular BB cream on its own, because when I wear foundation I want to wear foundation. Not wear something lightweight, at least not now in this past little while.
My face (duh who elses? lol..) after applying moisturizer + BECCA foundation, using the fancy-pants Artis Brush. Then a somewhat up-close shot. Eehhh….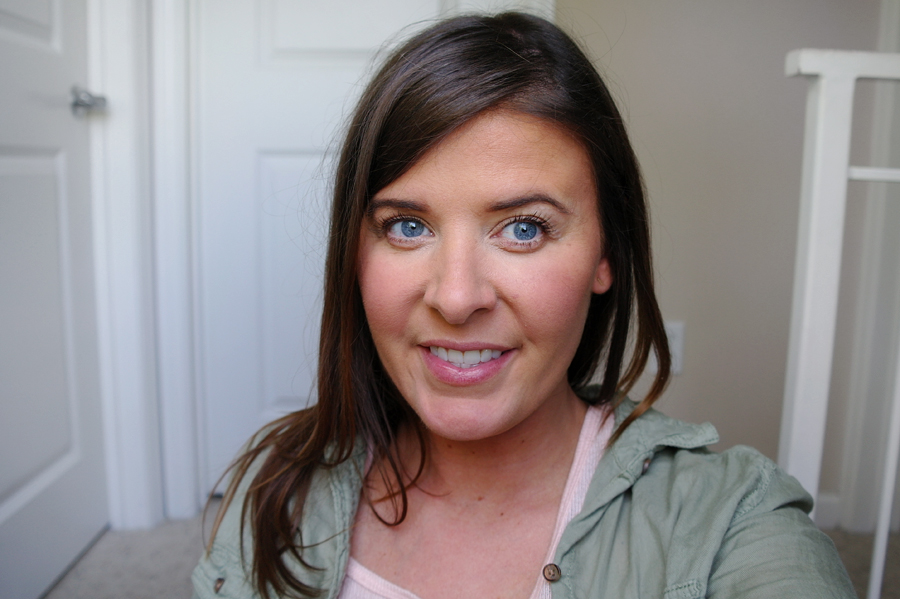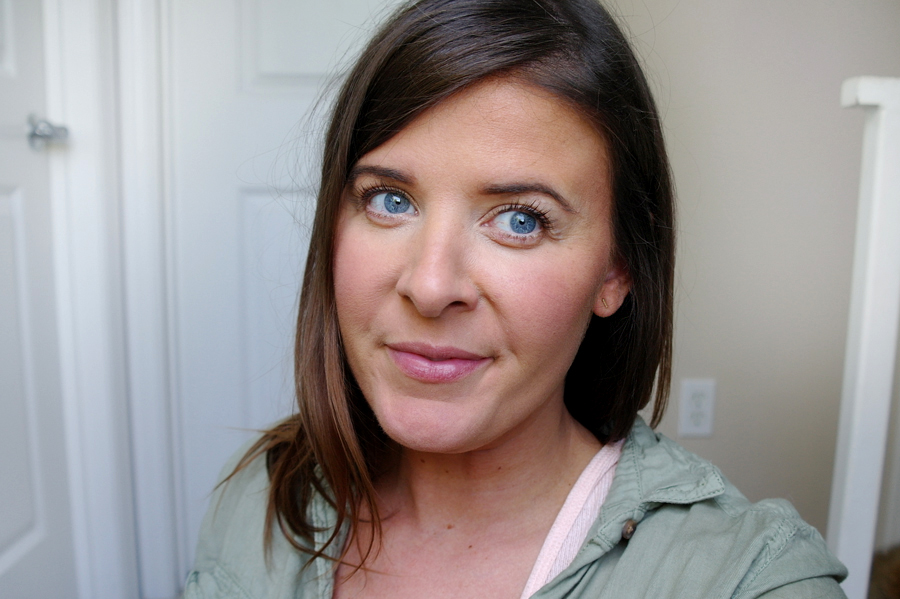 I didn't use the palm brush to just apply my foundation, I went back in with the other end of 'er, and dipped the bristles into my bronzer. This is where I noticed that the brush applied the bronzer with more of a lighter hand. Usually with my Dior Kabuki Brush #17 it packs on colour quickly and easily. Not to say that the Artis brush doesn't — it's just like you're using a lighter hand. I guess it's a good thing it didn't pile on the bronzer (but I do love a heavy hand with bronzer).
The brush itself is easy to hold, soft on the skin, and non-irritant. It doesn't scratch my sensitive face at all. I'm surprised at how diverse it is between liquid and powder products. The only qualm I have with it, is the size. I often reach for tools that will easily fit into my mini makeup bag and leave tons of room for my other 'travel sized' items. I don't know why I'm so obsessed with having everything zipped up in a tiny bag, but I am. Either way, I'll still keep it into my rotation of brushes for daily use. It's good!
There ya have it! My somewhat mini-review of the $65 Artis Elite Mirror Palm Brush. Hope this was somewhat helpful for you guys!
Shop the products listed in the blog post: