Shapeshifting Sweats Cardi ($88)Â  which jut happens to be an online exclusive.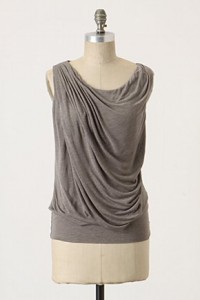 Moxie Falls Tee ($78). I think this would pair nicely with some skinny jeans!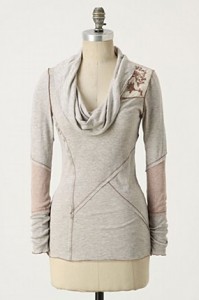 Pieces of Falls Top ($88)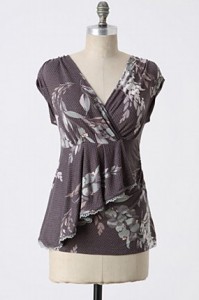 Humbled Hydrangea Top ($78)
I wouldn't be able to ever purchase from this store online. The duty fees (even though there ARE a few anthro stores in Canada now) and shipping, blows the cost out of the water. It's a bit much, especially when you're paying that much on an item anyway to begin with!
Do you have a want list? I seem to be adding these all to my virtual online shopping cart and never actually purchasing them. Hmm gee, I wonder why?