I wasn't nervous at all when the gun went off for the 5k, and 10k race. I think it was probably because I didn't have anyone to run with this time, and no one to push me so I thought to myself that I could stop anytime I wanted without penalizing anyone elses time.
I was quite relaxed and my first kilometer was pretty quick. I looked at my watch at the first km mark and my watch said 5:00! That's FAST lol. I slowed down and didn't want to burn out too quickly. The course is a 2.5k looped route so I ended up seeing Scott my boyfriend a few times as I entered into the stadium to do a lap.
A few friends ended up doing the 10k, and I stuck behind them for a little while, but they were about 30 seconds per kilometer faster than me.
If running races followed triathlon's way of things where they mark people's legs with their age group, it would have been a bit more helpful.
I came in third in my age group, just by seconds. My final time was 29:14 (in June it was 28:51, dangit), but the first place was 28:03, and second was 29-something. So close, yet so far away.
I didn't end up doing my "ten and one's" which is the 10Â  minutes of full on jogging/running and a 1 minute break and repeat.
I did a full 2.5k loop and then as soon as I exited the stadium I stopped, so I guess 14:45 or so I stopped for my minute break. Then I stopped again for a second time to grab some water – even though I didn't feel as if I needed it. Bad mistake. I stopped for about 15 seconds and started up again, which was at the 3.5k -ish mark. Slowed me dowwwnnn!!

I leave you with some photos to oggle. Enjoy! (Click to enlarge photos)
I'm smiling because this is only 2k in, and I spotted Scott!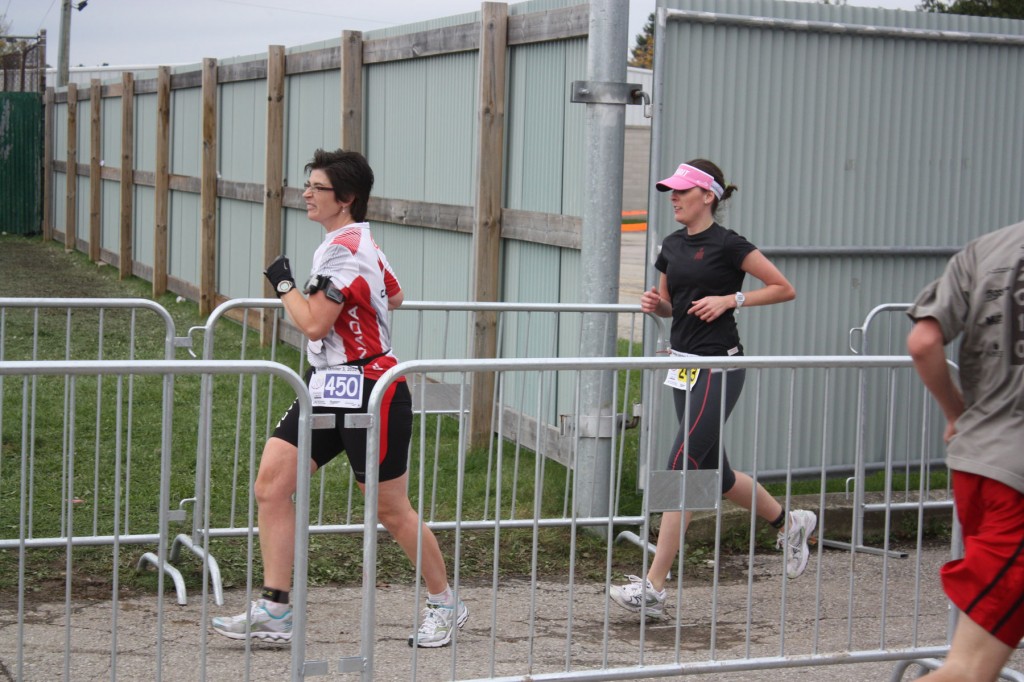 Keeping pace with the woman ahead of me.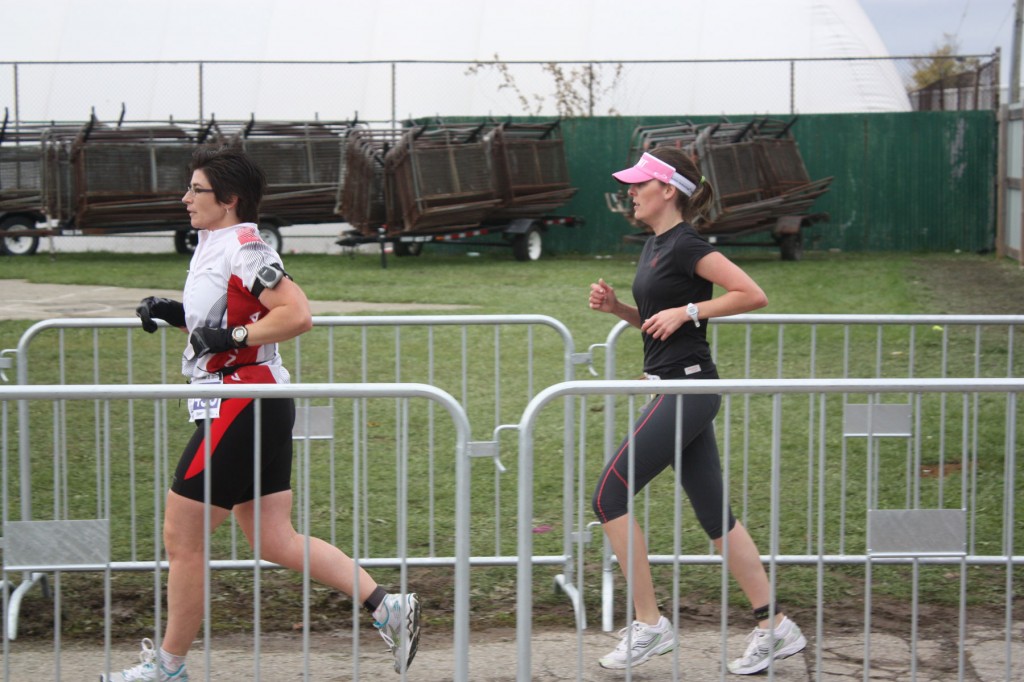 Scott's camera is pretty fast. I have multiple shots of in between photos. SO MANY to choose from. I heart them all.
Doing my classic 100m sprint to the finish line.
And of course a few of the friends I go running with!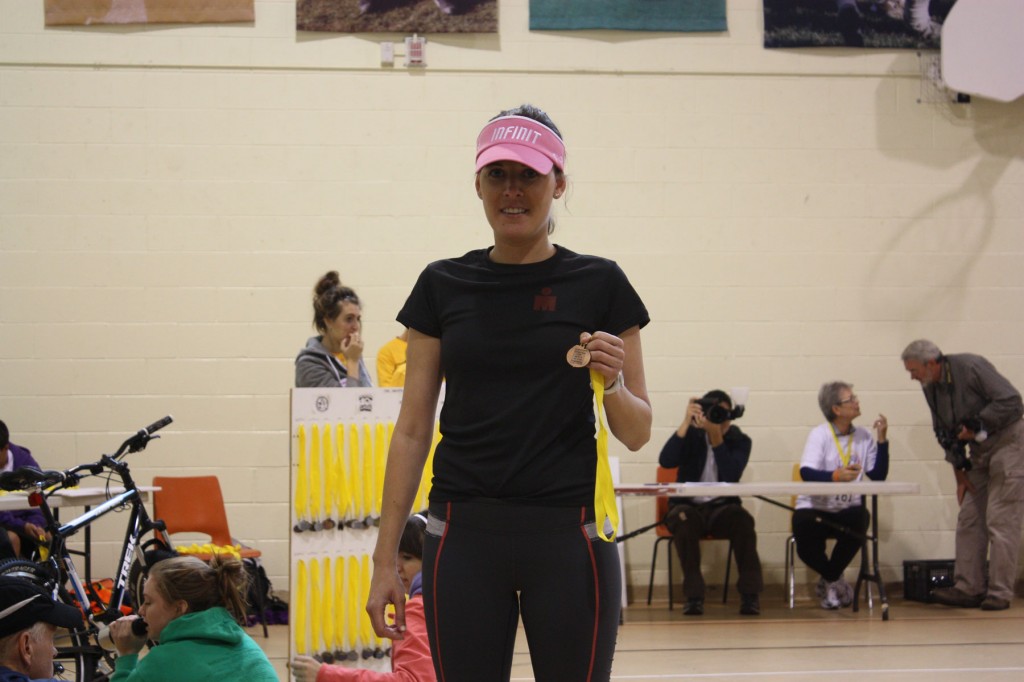 My third place medal :) Aww! I also wish my shirt wasn't tucked into my pants like that. Minor details.