I went to the Bite Beauty Lip Lab a few months ago (you can read about the experience here). But I thought it was due time to show you the shades actually swatched on my lips, so I did what I tend to do — both a YouTube video (at the end of the post) and post with still photos to pair with it.
As stated in my first post with Bite Beauty, I'm so glad I ended up making a nude colour for my custom lipstick shade, because my second thought was to make a bright red-orange shade. I didn't realize we were going to get gifted with more product, and the one here in the middle called Cayenne is the exact shade I would've created. The formula of all three red lipsticks are in the new Amuse Bouche formula.
My nude is in a matte creme shade, and I'll be honest, there's not much difference between the matte creme formula, and the amuse bouche. That's telling you that the matte's are comfortable, and not drying on the lips. Win! This is the peachy-nude I came up with:Â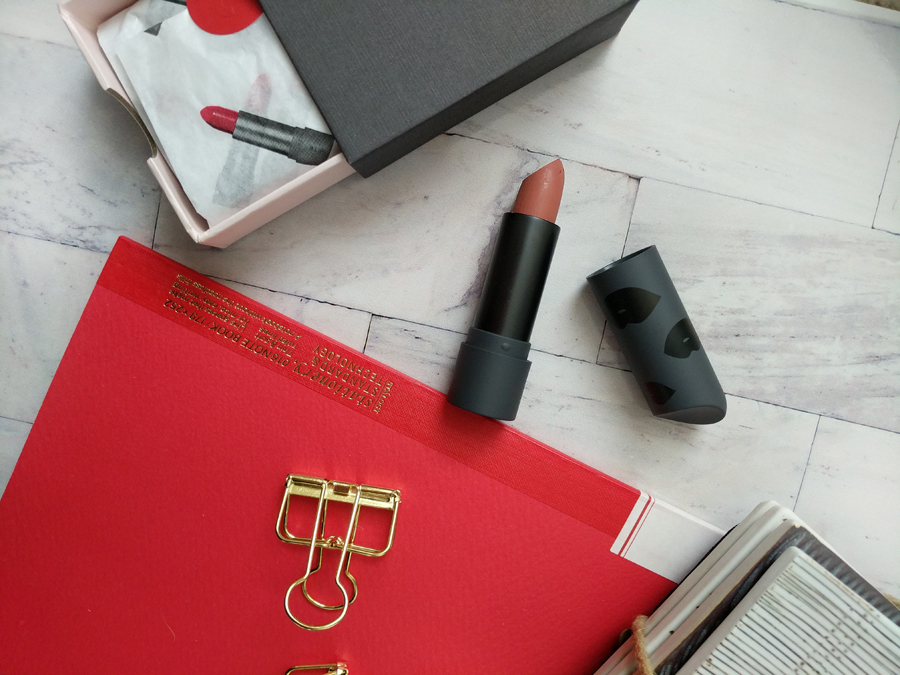 Oof, I just love it.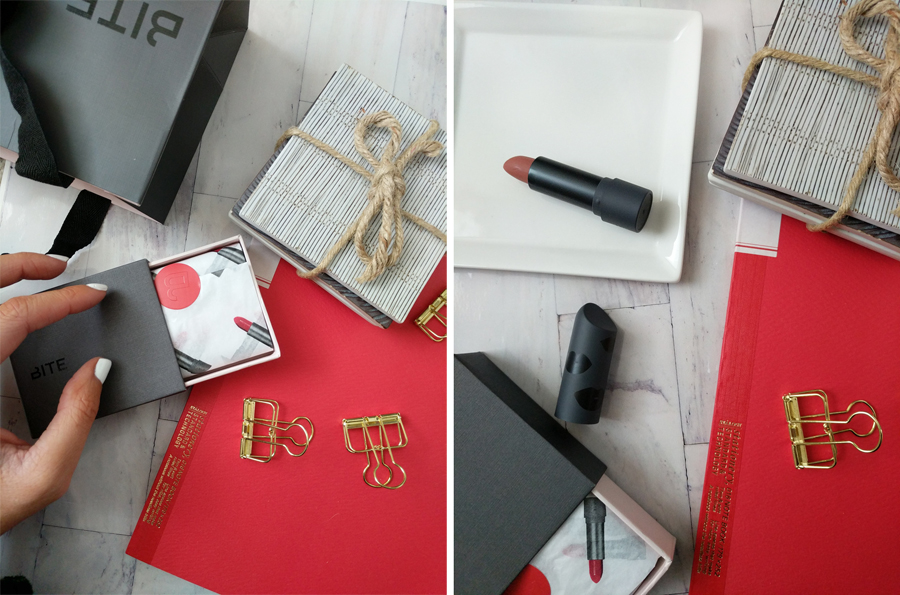 In the lipstick bullets Gazpacho and Cayenne look significantly different, however swatched onto the back of my hand and even on my lips they're quite similar, on my skintone! Check out the reds, followed by my custom lipstick colour at the end — so exciting!

Bite Beauty Amuse Bouche · Gazpacho
Bite Beauty Amuse Bouche · Cayenne

Bite Beauty Amuse Bouche · Tannin
Bite Beauty Matte Creme · My custom colour!
I immediately had no questions of what colour I wanted to create for myself. I have this Burberry lipgloss in the shade Nude Beige No. 17 that I love, and wear to death – and I wanted to somewhat mimic that shade in a lipstick form with a different finish. So that's why I ended up getting it in a matte creme — Oh my gosh, I LOVE how it came out, and what a fun experience!
See the swatches live in action in the quick video below :)