While I don't consider myself a beauty blogger (or any specified genre of a blogger — I'm all over the place!) I can't help but get excited about new product launches from companies that I'm a huge fan of.
YSL Spring Arty Stone Collection for 2013. I've got some press images to share with you the great jewel-toned colors that will be readily available to you.
"After an acid pop trend in 2012, the Spring Look 2013 is a return to calm. I wanted a palette of colors in halftones, pastel but intense, fresh and powdery, almost milky" Lloyd Simmonds — Creative Director
The Jade color shade shown in the nail polish and eye shadow quad reminds me of my Aunt who used to live with us in the eighties. Perhaps she wore that color a lot?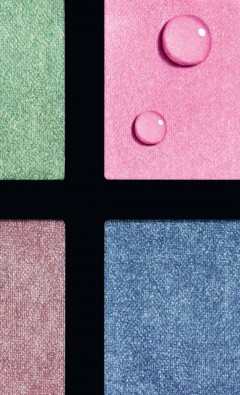 As a person who is interested in geology I really appreciate the names that they've put on the product. I've never blogged about this before, but I have a rock collection lol. The boyf's Dad is really big into it too, and I got "the tour" of his basement with his rock collection. So hearing names like Fluorite and Azurite is pretty cool to see in a high end make up brand like YSL.
YSL has an "IT" nail polish come out in Bronze Pyrite which is limited edition. I've never used YSL polishes, but apparently they're fast drying and have a high concentration of color. Bronze would look great on tanned toes with some nude sandals. What do you think?
YSL Spring Arty Stone Collection for 2013: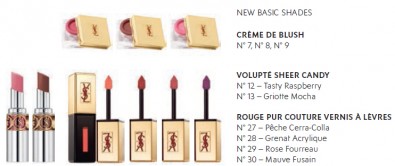 Available as of January 2013 at Holt Renfrew and selected The Bay, Sephora and Murale boutiques
Will you be picking up anything from the new YSL Spring collection? I'm kind of excited about the cream blushes they have coming out. Going to have to pop into Sephora and swatch them first.