If there's anything from MAC I'm familiar with, it's their foundations, and their eyeshadows. I've gone through dozens of their foundations, and my first eyeshadow palette was a MAC one from around 2008-2009. Is it wrong to admit that I still have it?
I guess I can now replace it with the Brant Brothers quad I received for review, considering the colours in it are similar to the one I had back in the day.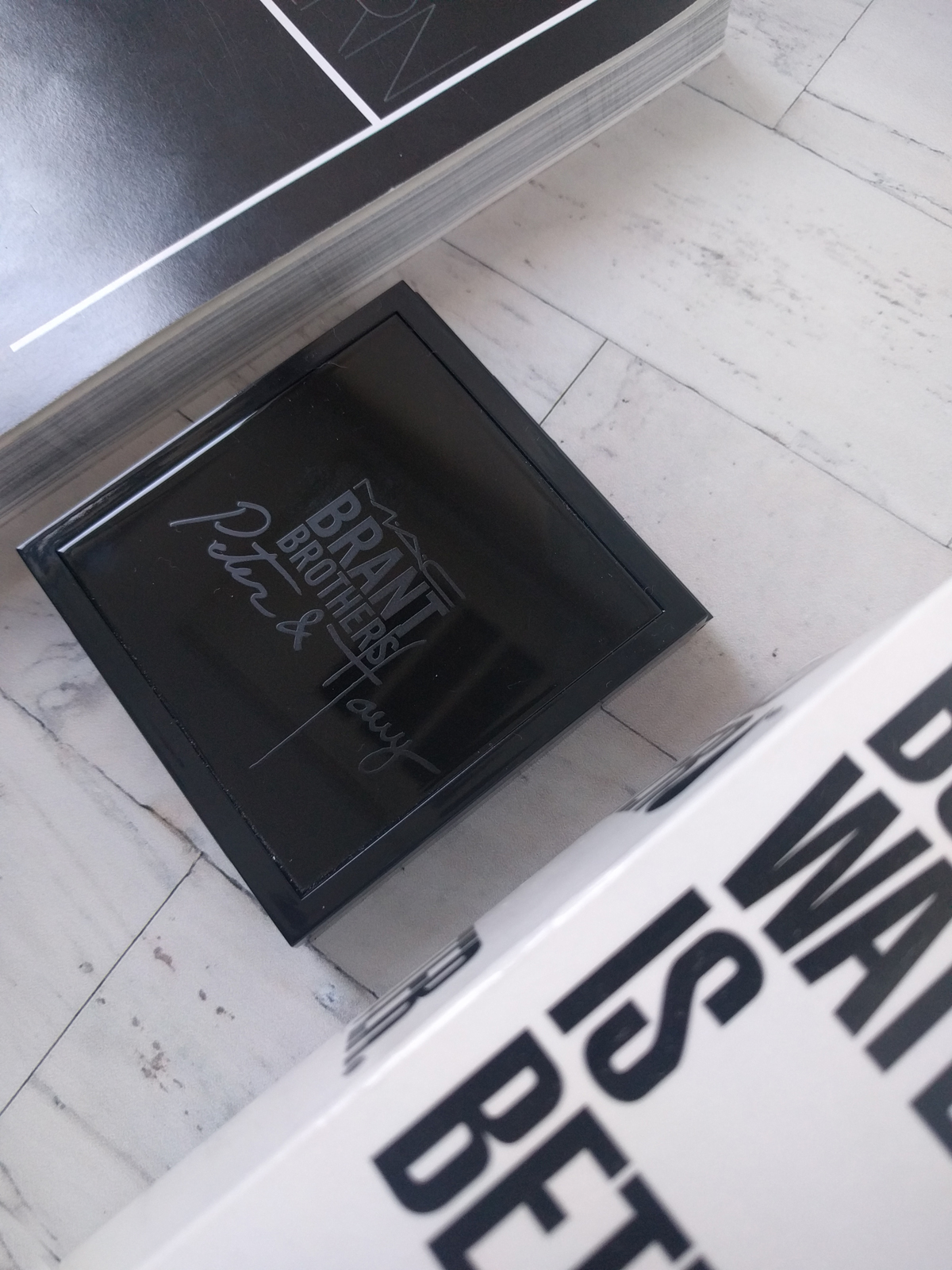 You gotta hand it to MAC, the packaging is incredibly sleek with a glossy finish, and matte branding on top.
Open it up and it's full of perfect neutral shades. Ahhh, right up my ally. 
Shades in the Pillars eyeshadow quad:
Mother's Milk Soft matte beige (Satin)
Sandstone Soft matte taupe (Matte)
Mystery Muted plum-brown (VLXP)
Carbon Intense black (Matte)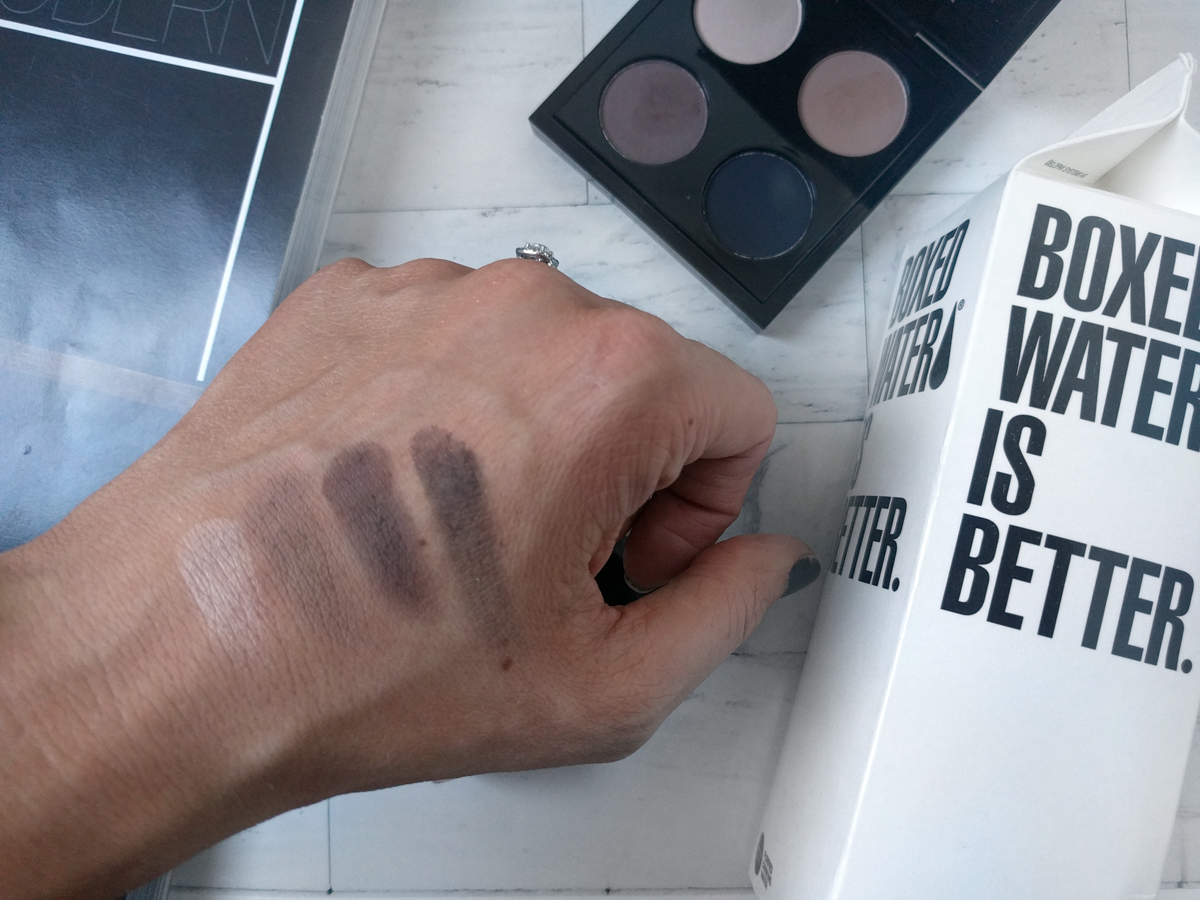 Carbon seems to make its way into multiple MAC eyeshadow palettes. Hmm. It's a colour I rarely reach for, but it's a nice shade to smoke out the eye-look if you wanted to have it more night-time appropriate. You could even use the Carbon colour as an eyeliner shade to darken up the look, too. I almost feel like I haven't practiced enough to create darker eyeshadow looks. One slip of the hand with a dark shadow on your brush and bam my entire eye makeup look is ruined. For me, I require full concentration doing an eyeshadow look. I clearly need more practice.
I've never had bad luck with MAC eyeshadows (I have a 15 make-it-yourself palette filled up with all sorts of neutrals shown here in 2009!!!), and I'm happy to report these one's from the Brant Brothers collection is just as wonderful as they once were.
MAC Brant Brothers Collection (Pillar quad is $33 USD / $43.50 CDN) is now available.
Disclaimer: MAC Brant Brothers quad was sent for review.