MAC Vibe Tribe Collection is inspired by art, outdoor music festivals and the colours of the desert yet definitely has caused some controversy with media as it is sort of clear it's tribal inspired.
As soon as I opened the MAC Vibe Tribe patent lip pencil in desert evening I thought I would never wear such an odd colour. What the heck was that blue colour to be used for?
MAC Patentpolish Lip Pencil in Desert Evening.
You have to admit, it almost looks bizarre putting a hypothermia looking colour onto the lips. But guess what? It's not too bad at all and went on almost like a clear gloss. If you're familiar with the Lancôme Juicy Shakers (see my review), you'll know that they too came out with a blue lip colour.
But blue is a naturally brightening colour, and it will make your teeth appear whiter than what they are. Right? It's what everyone loves in a cool-toned red lipstick, the brightening of the teeth. Okay, I know what you guys all came here for — the swatches and to see what it actually looks like on.
First, the swatch onto the back of my hand: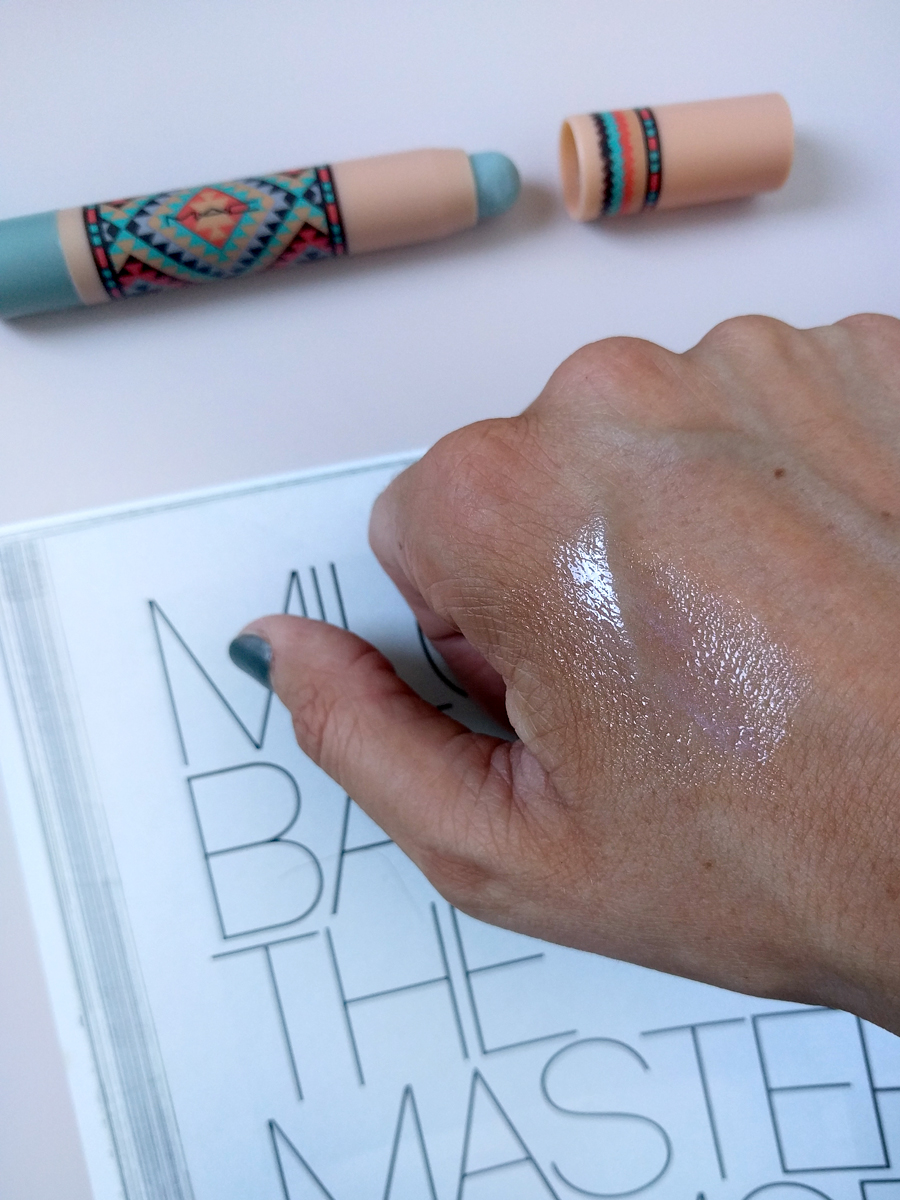 Doesn't look too bad on, either right? The lip pencil could easily be layered over top of a lipstick as well.
It's pretty wearable and easy to use as simply a lipgloss to throw in your purse and go. Especially since it's in the middle of the hot-hot-heat and I personally don't want to be worrying about any lipstick wearing off or smearing in this warm weather. Lipgloss is what I gravitate towards around this time of the year!
Would you ever sport the blue lip colour? If you like it, do you think you'll be purchasing it?
MAC Vibe Tribe is available for sale now online and in stores. 
Psst! Don't forget to enter my giveaway here for a Specialized Women's cycling jersey!