Whenever I have visitors coming, I try and get a car for review purposes. As I've stated many times, my 2007 Mazda constantly needs a lot of work done, and it kinda makes my butt numb after driving it for more than an hour.
Stepping up the luxury, I received the 2016 Lexus IS200t to review for the entire time Zach was here.
Zach is my 'little' neighbour from Newfoundland, who is now basically a giant at 8 foot 10. K, not really that tall, exaggeration considering I still think of him as little zacckie. He literally grew up next door to me, and I even remember the day his mother brought him home. In fact, his Mom helped me pick out my wedding dress and our wedding rings within that 6 day planned wedding. So, we're close! And he came to visit us for a couple of days. So hellooooo of course I'm going to tour around. I love playing tour-guide, especially with people who haven't been in California EVER. So showing people the Golden Gate Bridge for the first time, and seeing their reactions is something I really love watching.
You gotta visit Baker Beach, it's where Jessica first showed me the Golden Gate Bridge when I first moved here. Except, you have to go in the early morning, since it becomes a nude beach for the elderly men. No joke.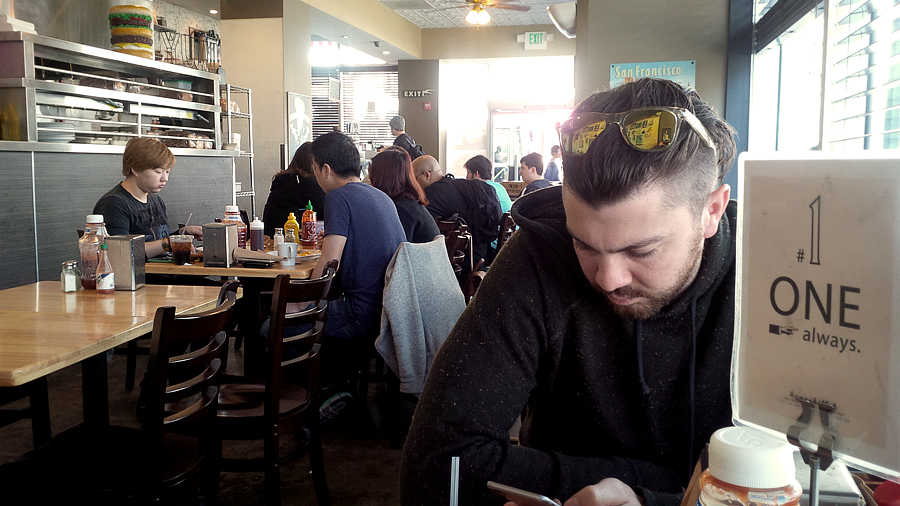 The first day we did a small bit of touring around San Francisco, but saved the majority of it for the second day. But we were pretty hungry by the time we got to the city since we got stuck in commuter traffic for a bit after collecting him from the airport. I scoped out Yelp and found that Dottie's was a nice spot to eat (looked really rundown and sketchy from the outside). But it ended up being closed on Tuesday's and Wednesday's. Lame! We ate at a small spot next door, that had freshly squeezed orange juice, and it was absolutely delicious. I don't remember the name of it. But… it's next door. hah.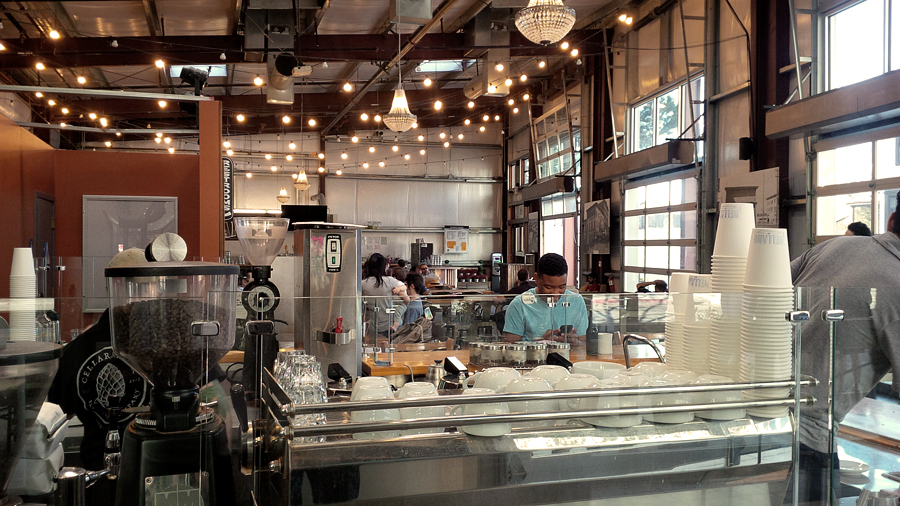 After spending a few hours in San Francisco, we came back to our house and relaxed for a bit before touring around the San Jose area and seeing downtown (and having a bit of coffee at San Pedro Square!)
Second day: We drove up from South Bay, and parked the Lexus IS200t (I had it to review for the week), in Fort Mason (thanks to Lauren for the recommendation — it's $12/day!). From there, we walked about a kilometre down to the main touristy area, to rent bicycles near Pier 39.
Tip: Book your rented bikes online so you save 20%Â off the day pass, I mean it adds up! We went with San Francisco Bicycle Rentals, and the guy who ran the bike rental business, surprisingly knew exactly where each province in Canada was. Impressive! By the way, you don't pay til after you return your bikes.
Sidenote: the coffee, and iced lattes are pretty tasty at The Warming Hut.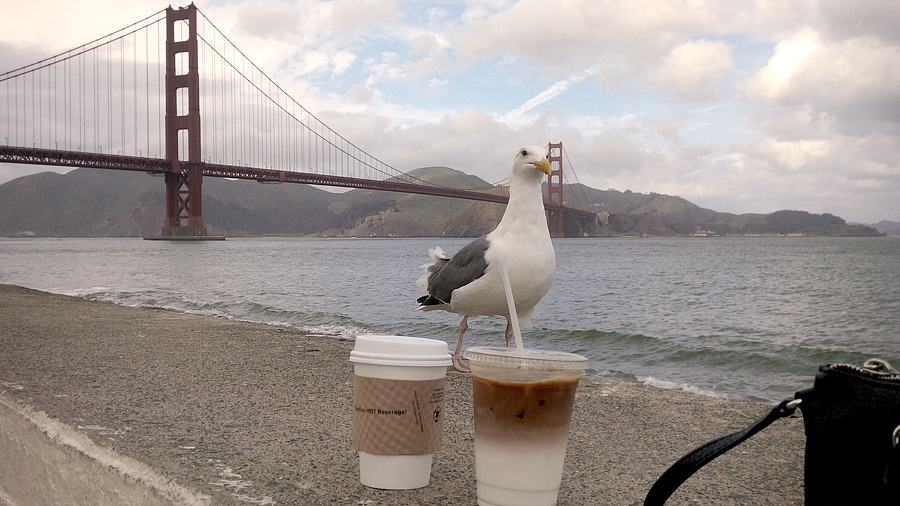 I'm so glad Zach came up with the idea to cycle across the Golden Gate Bridge! It was so much fun. That entire day was just stellar.
Cycling out and back from Pier 39 to Golden Gate and back took a solid two hours, especially when you want to photograph some places… like this bird stealing a napkin out of my purse when I was trying to take a picture of Zach taking a picture. Buggar!
Favourite photo I've taken all this trip:Â 
Found the Mrs. Doubtfire house!
It was a long, fun day in SF on his second day here. In fact, we ended up meeting up with my friend Tanya, from Kitchener-Waterloo, Ontario and heading to a comedy club! Man, I hadn't seen her in three years. We went to Punchline (getting there was a little sketch as it was up a few flights of stairs, and you turn a corner and there's kind of a scary homeless dude without shoes laying right in the middle of the stairs!), and that spot apparently was the place where many famous comedians started out (you can google it lol)!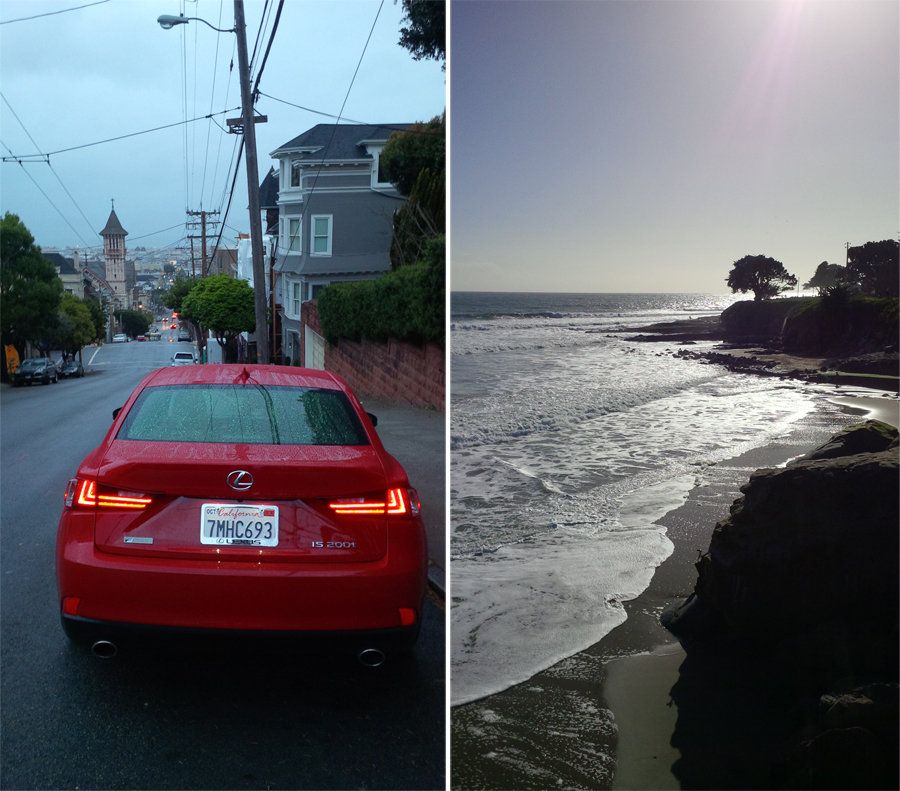 Zach's second last day and my last day with the Lexus IS200t, we drove to Santa Cruz. A completely different world just two hours south of San Francisco. SF is "the city", all sorts of vibes there. A huge city, a little hard to navigate. Fun rollercoaster type hills, all sorts of diversity and so much to see/do. Santa Cruz is like the epitome of laidback surfers and bike riders who never seems to work, and everyone seems to be super happy (or maybe high). We didn't officiate any plans per say, for Santa Cruz — just to check out a new-to-me coffee shop, and walk around and enjoy the day. And that's exactly what we did.
Lunch on the Santa Cruz boardwalk.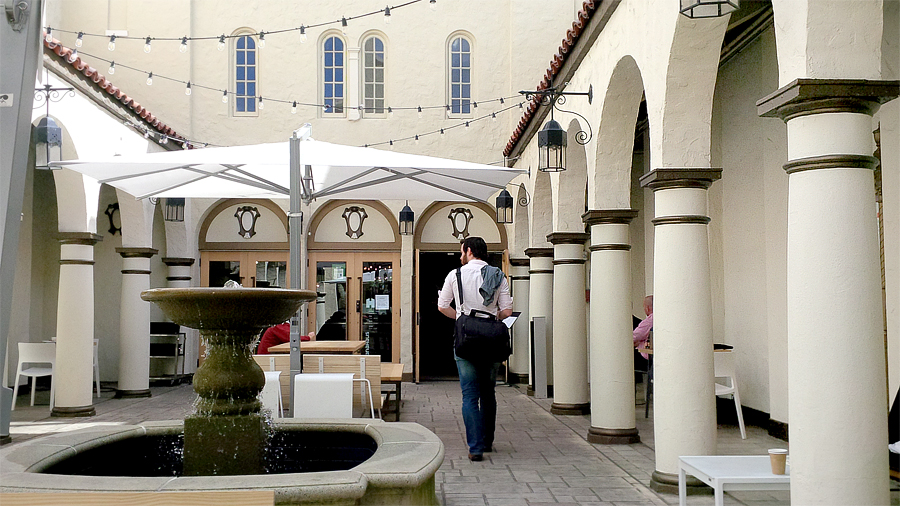 On the final day, we did everything that you just had to do when in the Bay Area, California: see all the tech companies. We swung by Google HQ, Facebook HQ, and Apple HQ, to check them all out. I'm pretty sure I drove us to the incorrect Facebook location, because sweet moses that huge parking garage/structure looked like I was driving into a prison! Needless to say, we didn't stay too long, nor get out of the car – haha! We also went to Stanford too, which is a gorgeous and absolutely massive University Campus.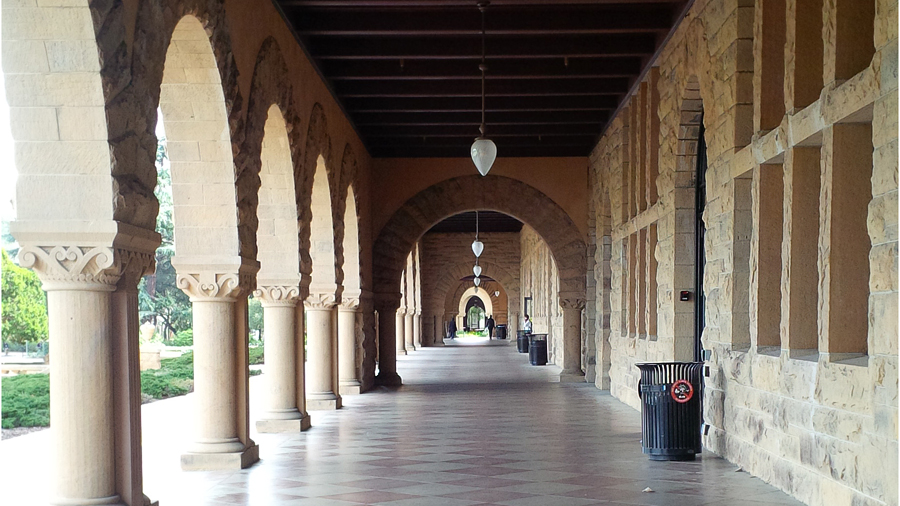 I think he enjoyed himself. Plus, I love having guests! Who's next? :)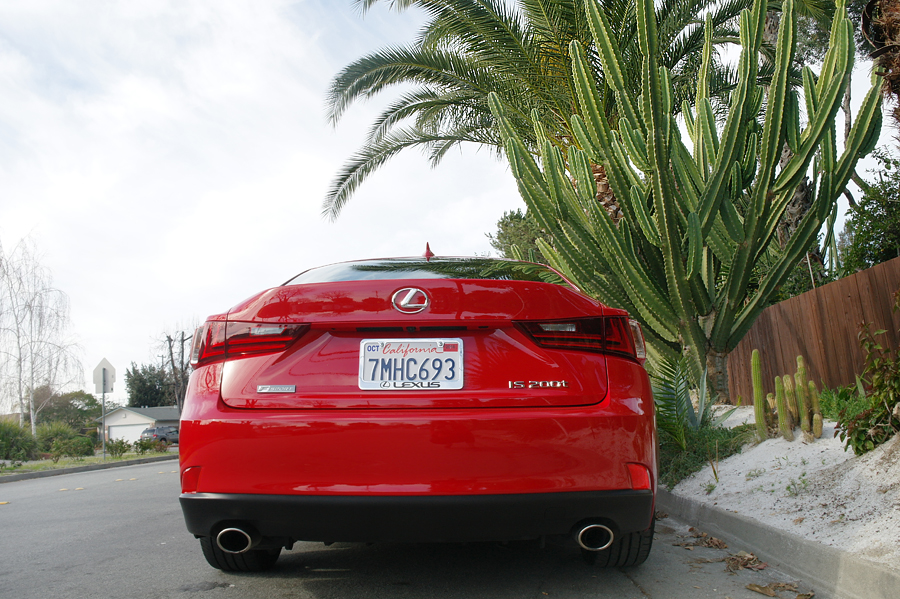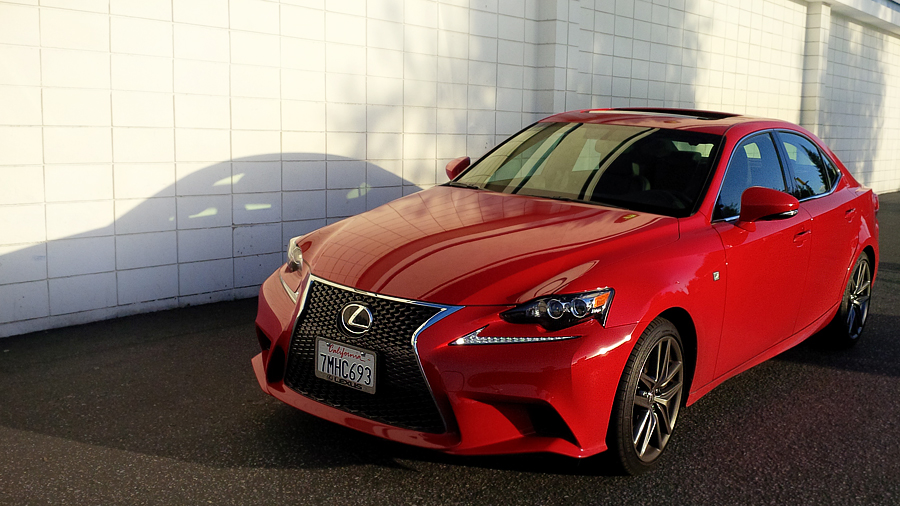 Huge thanks to lexus for providing us with a vehicle to review for the week.