Minimal mood. I search constantly on IG, and all over the web for visually appealing images. I save them. I love looking at them. Hundreds of images (including some of my own) are saved on my phone to flick through for…I suppose, inspiration of sorts. I love simple looking flatlays, stationery posts, beauty products in unique packaging. I want to do more shots like that.
Below is a picture I shot when my sil was visiting us. Looks like we're in a far away place…I love how it turned out. Are we in Mexico? No no.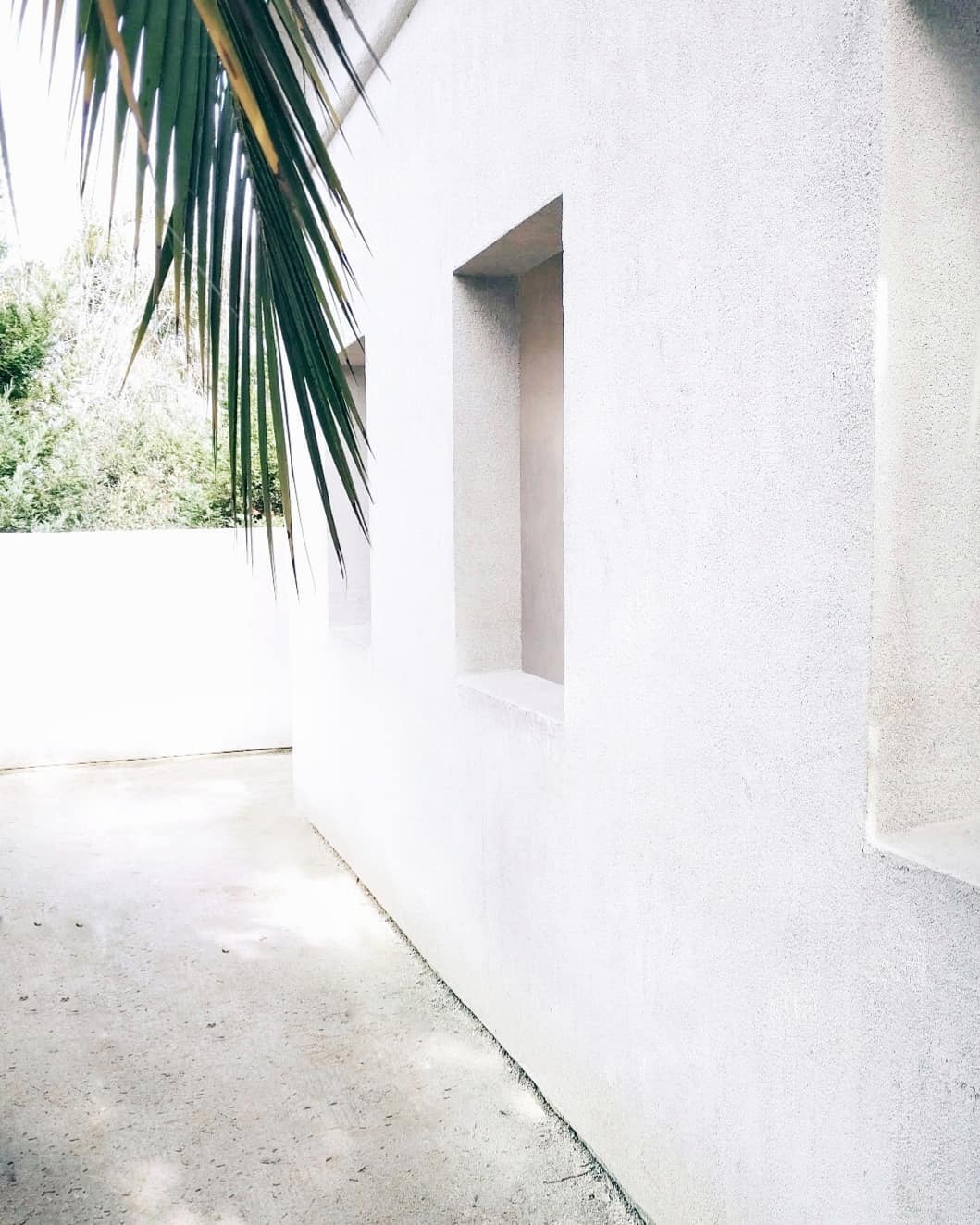 It's been pouring rain here in California what seems like daily since January pretty much. I'm dyin' for a bit of California warmth to come by again. Believe it or not (and remember, it's all relative, for my Canadian friends) it gets chilly here. The other morning there was water frozen on our street (lol). And, it does dip down below 4°C. Seeing as I don't wear my super warm Canadian winter coat here, but rather a fall-like jacket, you do tend to get a bit of a chill some days.
Anyway.
Sweet mercy, this post is all over the place (just like the good ol' blogging days haha), but I did want to talk about a few of my favourite things as of lately:
:: lofi chill beats on YTÂ [a live stream]
:: white, black and grey in this top. It's been pretty much my uniform the past 1½ yrs
// drink:: this new-to-me coffee shop [I want to do those explore coffee shop posts again]
// food:: TJs mushroom risotto [pure heaven. I serve it with baked salmon + roasted broccoli]
Have a great Wednesday!