Baby clothes, toddler clothes, kids clothing in general. It's all so hard to resist. 95% of beb's clothing is hand-me-downs or were given to him as gifts from family/friends when we were in Newfoundland over Christmas. Occasionally I'll buy him a few pieces from H&M, or Zara. It's easy to style kids clothing, because you can have SO much fun with it, and if you love it enough, buy it in a bigger size to fit him/her in the future. I've done that with a pair of striped leggings that I recently bought him – now he's got another pair in size 2/3 for next year/fall.
H&M and Zara are the primary two places I buy his clothes from (if/when I do). If I was home in Canada, it'd most definitely be Joe Fresh – they have adorable clothes for kids, too. One of his jackets is from Joe Fresh, his Nanny and Granddaddy gave it to him for Christmas and it's perfect for California spring mornings when we head out with him in the stroller.
I got to thinking, maybe I should select some of my favourite pieces every now and again from these two stores? I'm not going to be buying any, since I'm not made of money, and he has a TON of clothes jam-packed into his dresser already. But, doesn't hurt to look! Here are a few of my favourite pieces for toddlers this spring.
Not sponsored btw. Just sharing. Since I'm living in California, all the prices are in USD..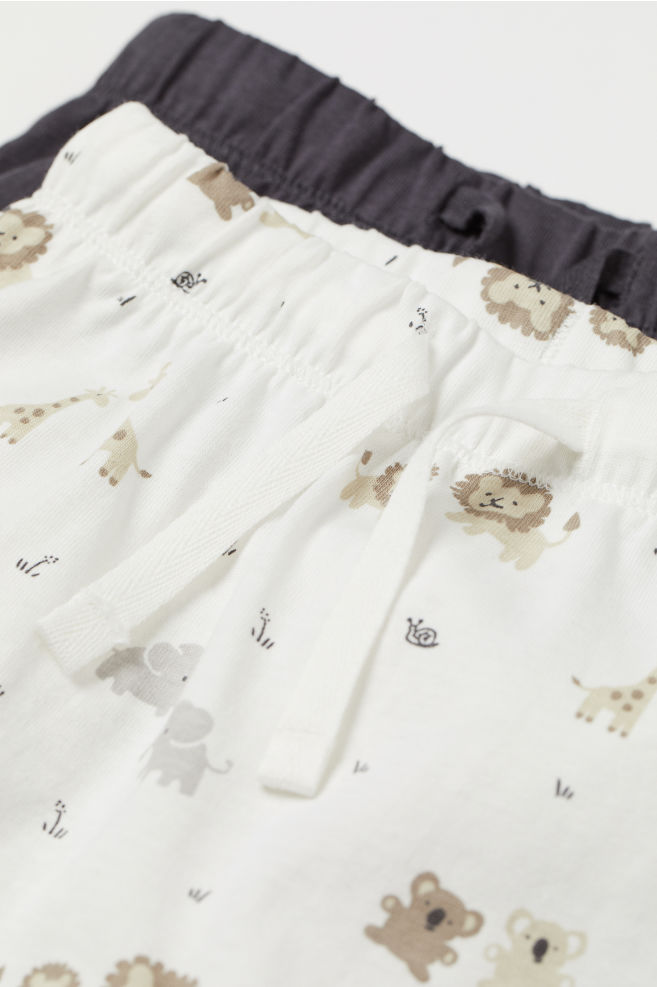 Two pack of leggings: $12.99| I love that these go all the way up to 3T-4T. My bebs is super tall for his age, but H&M always seems like such a large make (great for us) for kids clothing. I love the baby-ish zoo animals on this one, so sweet.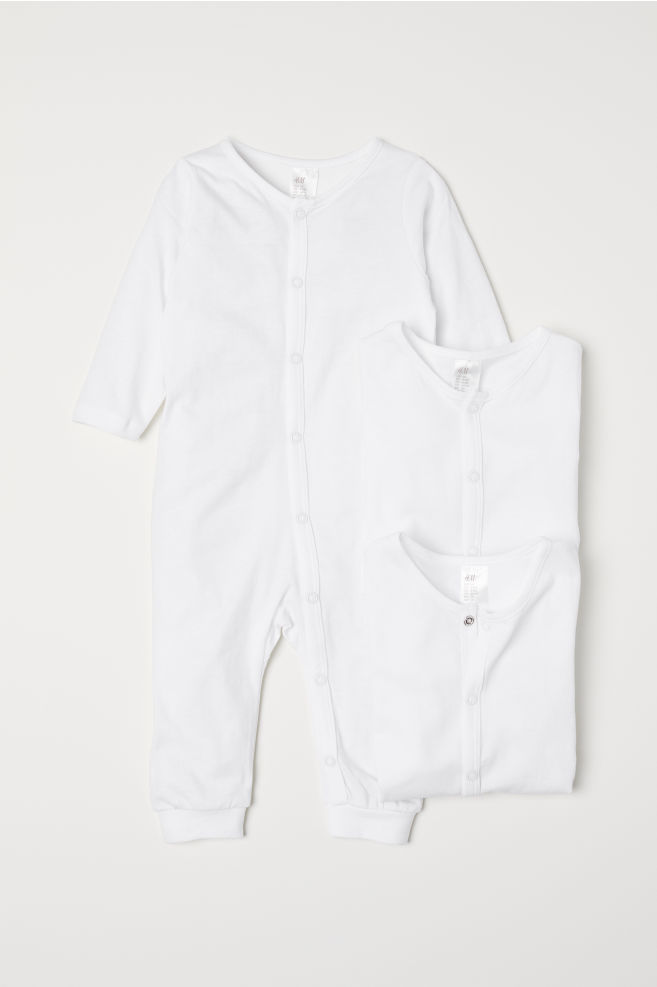 3-pack white cotton jumpsuits $18.99| I'd primarily use these for the summer nights as PJs for him. Too bad they're pretty much all sold out. I wonder if they'll restock? The buttons are a pain in the rear, as I prefer zippered PJs for him…but I still think they're nice.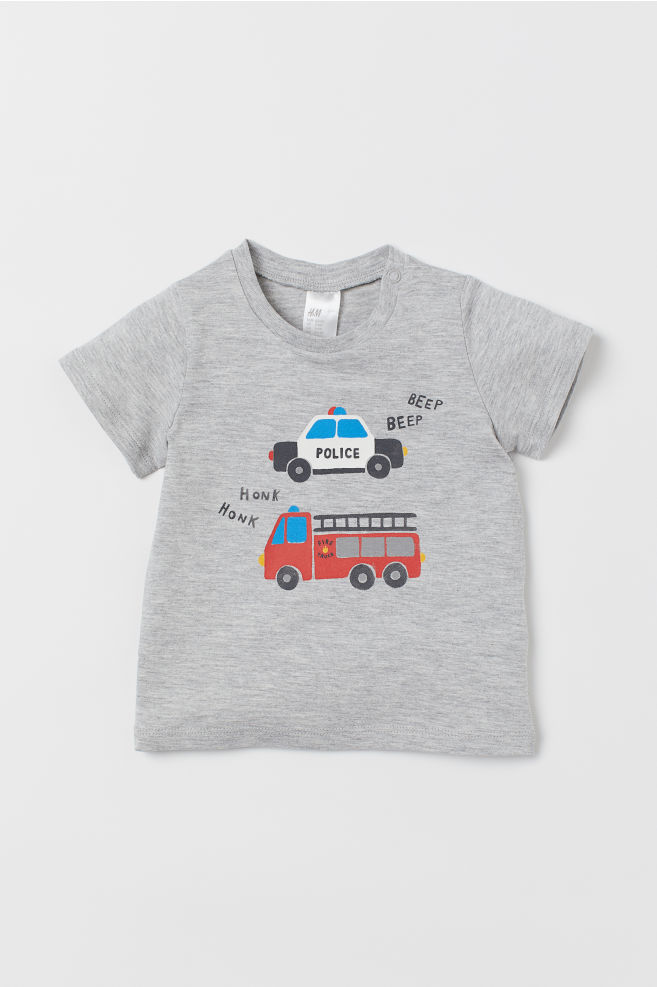 Graphic tee $3.99| Any tee under $4-$5 is a "deal" in my opinion. I love the little police + fire truck! Beep beep lol…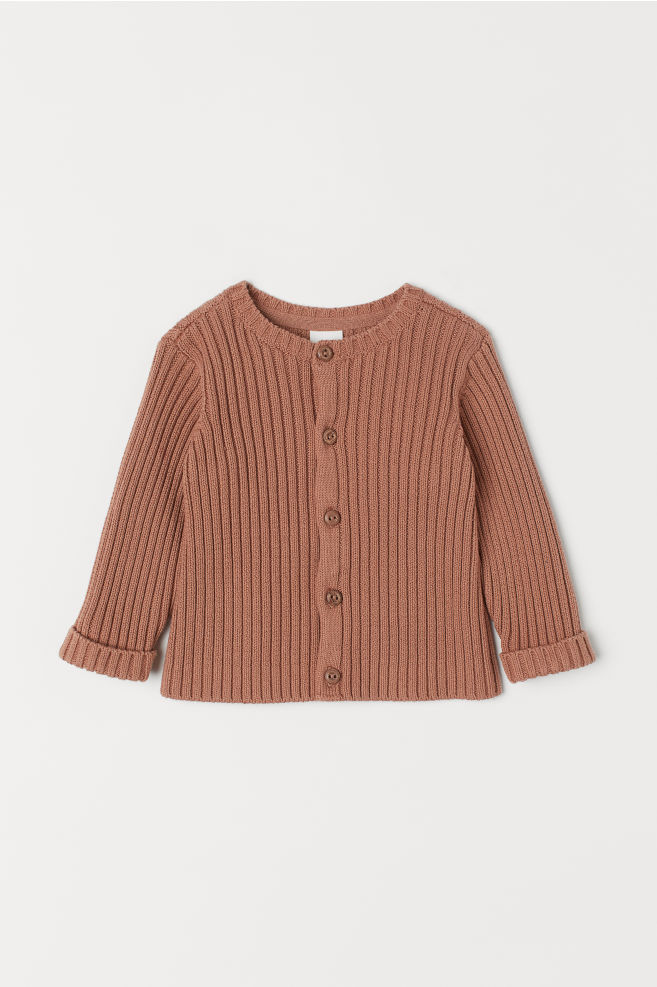 Ribbed knit cardi $24.99| Too expensive, and if I were to buy it, I'd wait for it to go on clearance. I love teracotta shades on bebs, it suits his hair/skintone. Not sure exactly how I'd style it on him, but I'd love to play around with it (if I got it for him). Layered somehow with jeans and a grey v-neck tee?
Striped Jumpsuit $19.99 | I LOVE jumpsuits on babies/toddlers. But I can almost never put bebs in one. They're always so short in the legs. And if I size up, they're huge around the body/waist for him. I love this striped one so much. Also, if it were to fit him I wouldn't be able to put it on him unless I rip all the buttons off lol. He chews the buttons on his shirts all the time and I've stopped putting those tops on him since I"m afraid he'll get them undone and swallow one! Ugh.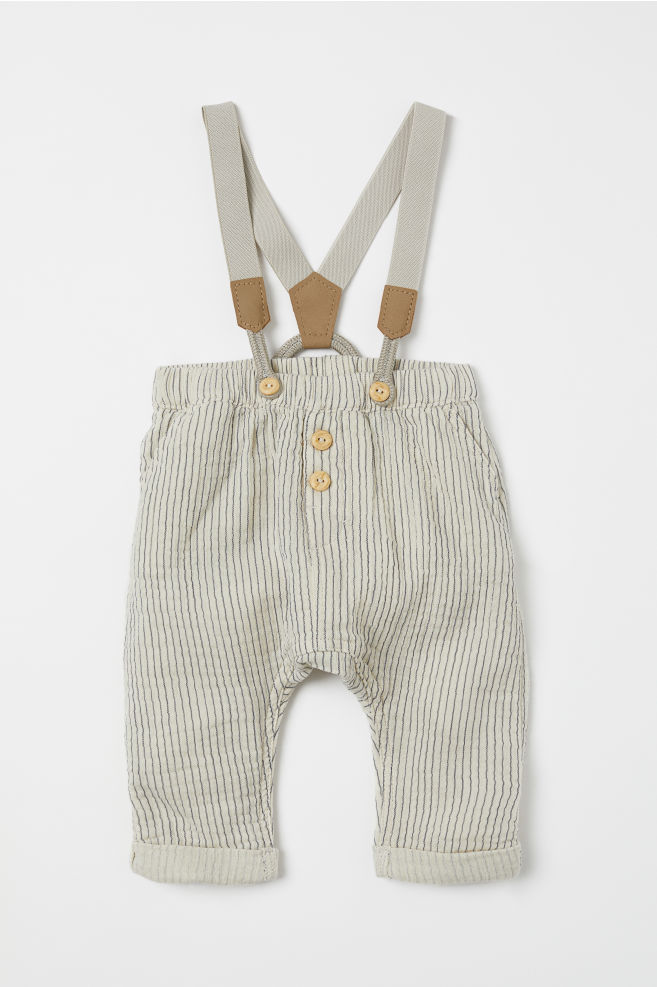 Cotton pants with suspenders $24.99 | Okay. This is something I may have to buy when it's 50% off. HOW CUTE. I love suspenders on bebs. He's worn suspenders a few times already and it's amazing. Pair this with a grey or a white tee? Outfit made.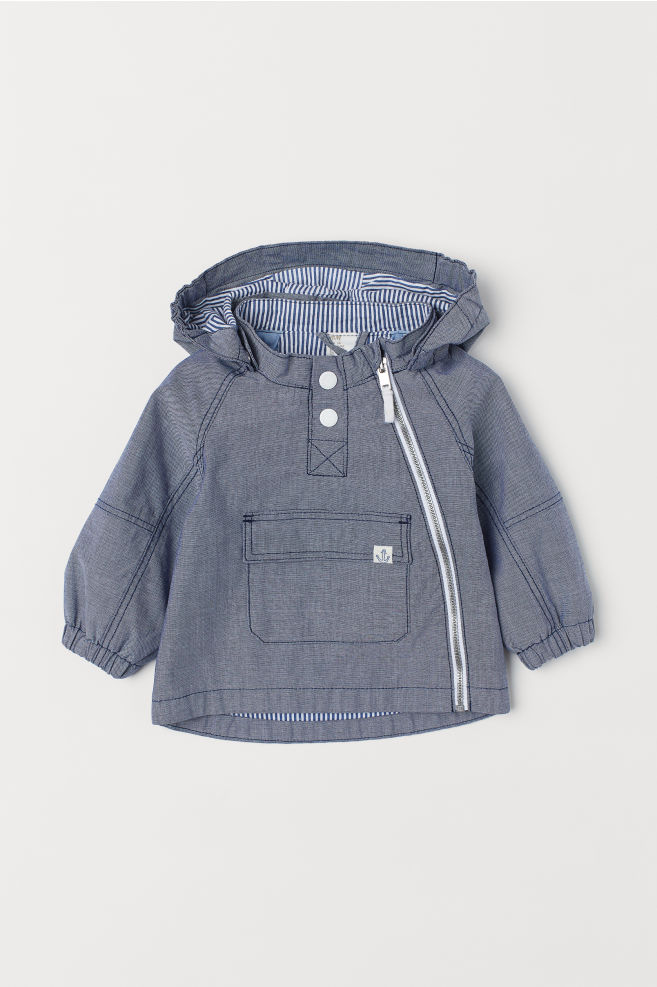 Cotton jacket $24.99 | H&M seems to recycle their clothing from year to year. I bought this exact jacket for bebs while I was pregnant! He's been wearing it this entire winter. I love it on him.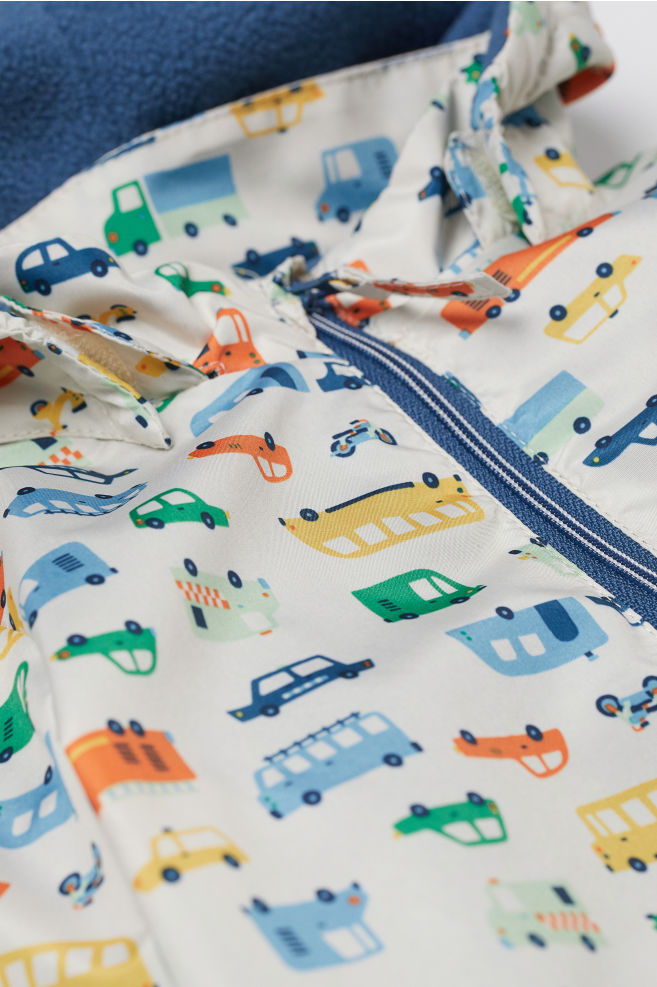 Jacket with cars $19.99 | Speaking of jackets for him, he got this for his birthday last month. I sized up and bought it for him to fit in the fall.
Also. Always always wait for a sale at H&M before buying anything. They do 30-40% off sales what seems like every month. So add that stuff to your cart and be patient for a sale. And!! If you live near one of their stores, you can buy online and return in store for free (I've done it for the past 13 months).
Are you guys into these kinds of posts? I could also do another one that I'm eyeing up for Zara kids clothes. Thoughts?