A number of months ago, I knew I wanted to do something special for the Newfoundland YouTuber's back home. It's a little difficult to gather everyone together at once, but I thought the prime-time would be right after Christmas to have a little get together and catch-up while I was home. Although, I'm only getting around to publishing the post now, because of this reason and the fact that it was difficult to sit down at my computer and write a cheerful post when I wasn't feeling up to it. It's only been 5.5 weeks since my Father has passed, but each day is different, so I thought I'd hop on here this morning and tell you how the #SpiffyClaus event went down! :)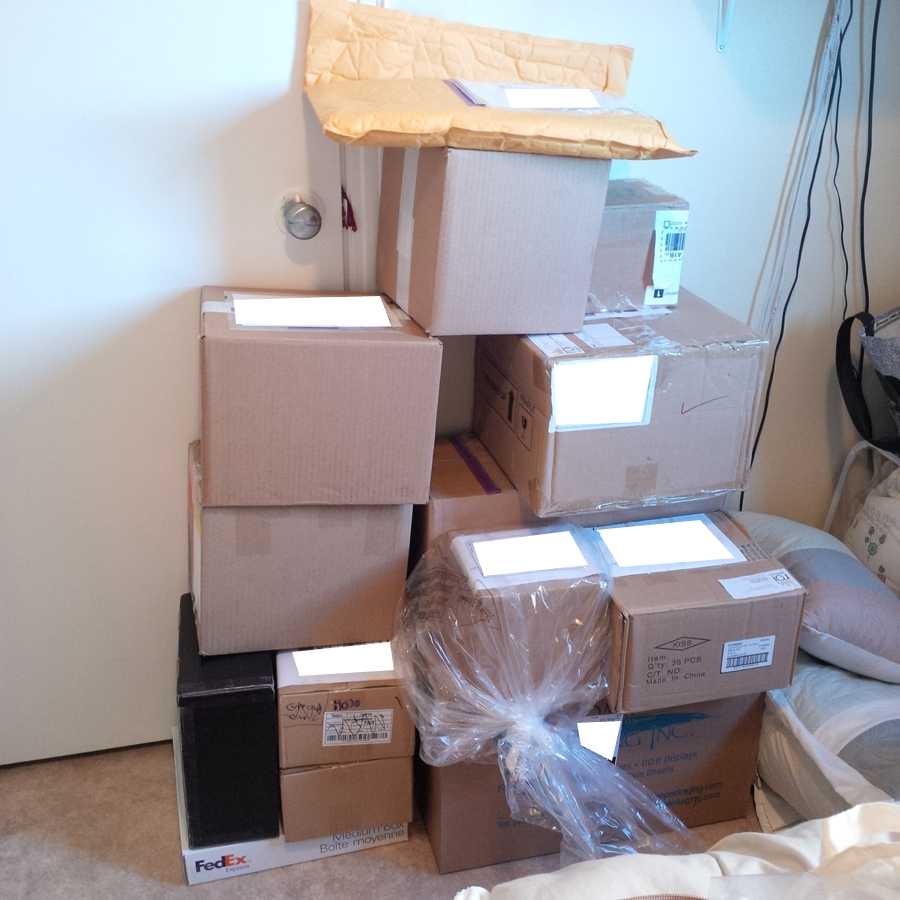 I contacted a few of my favourite Canadian beauty and PR companies, asked if they wanted to participate and send samples/goodies for the gift bags I would be handing out to the girls. Then asked for it all to be delivered to my parents place Newfoundland. Annnnd, this is what I was greeted with, when I arrived back on Christmas Eve. Woah!
On the 28th of December, I ended up putting together the gift bags for everyone. My Mom helped pack the bags with me, and my Dad helped me balance our dining room chairs so I could get this aerial shot of it all, haha.
So many favourites from the gift bags.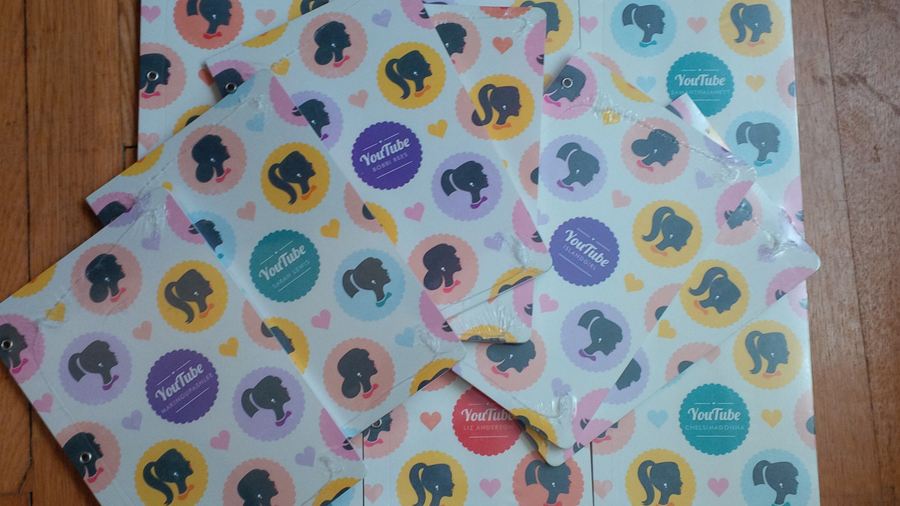 Farley Co outdid themselves with a ton of goodies, but I love the huge bottles of Bioderma, and especially the personalized Minted notebooks with everyone's YouTube username on them. They're all matching!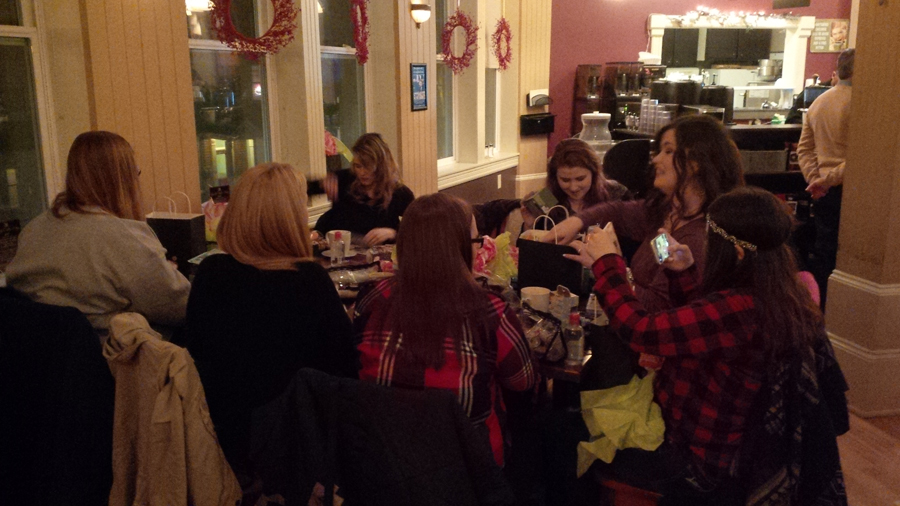 I suggested to the Newfoundland YouTuber girls that we all meet up for an evening coffee on December 29 at a local coffee shop. We ended up going to Coffee Matters on Harvey Road, St. John's. Fun fact, this was the same coffee shop that my husband and I met up with our justice of the peace, the day before we got married! I think everyone had an awesome time, I mean —why wouldn't they? Lol. They all got two sets of goodie bags because everything wouldn't fit in one gift bag. It was awesome! And so nice to catch up with them all, I hadn't seen them in a few months.
Look at the loot each person received: 
If you haven't watched the YouTube video that went up about it, here's mine!
A huge thanks goes out to all the brands that participated, I couldn't have pulled it all off without you guys!
Minted notebooks
Body Shop crackers + Body Shop gift box set
Make Up For Ever smoky extravagant mascara, translucent setting powder, eyeliner
Bioderma micellar water
Schick Hydro Silk razor, and Shick Intuition razor
Scrub Inspired body scrub
Smashbox photo finish primer water, Full exposure travel sized palette
Benefit lipstick and Benefit They're Real mascara/eyeliner combo
Daiso Japan foot moisturizers
PK Communications for the GOSH Cosmetics blushes and lip products + ORLY nail polishes, nail files
Farley Co: KISS eyelashes, Inecto hair oil, Real Techniques sponges, COLab dry shampoo, 7th Heaven mud masks, and clear makeup bags