Can we just take a step back and admire this long wearing eyeshadow from the Dior's State of Gold collection? I've never felt something more cool in my life. Might be a bit of an exaggeration, but the formulation of this long wearing eyeshadow in the colour 631 BLAZING is neat.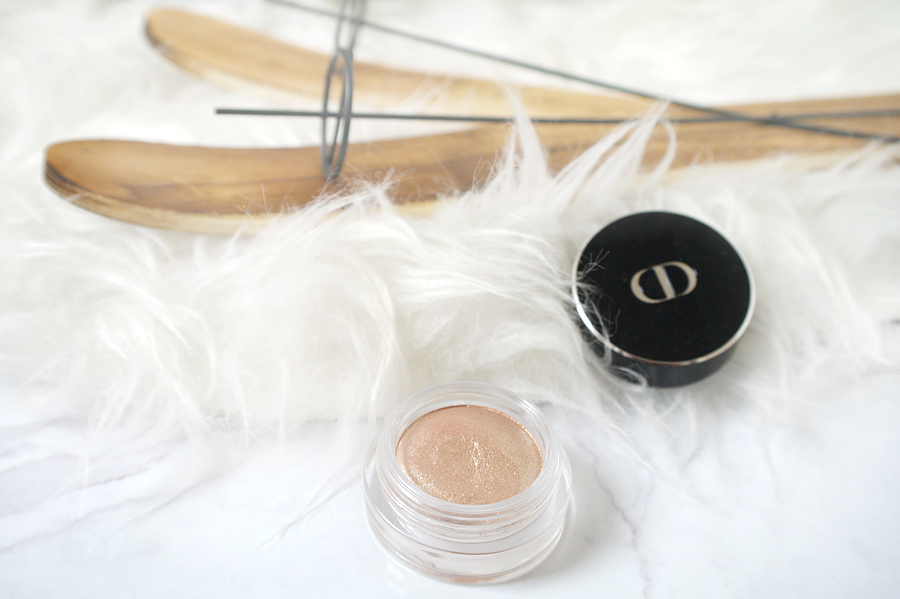 I mean, look at that glow. The colour reminds me a smidge of the shade Kitten, by Stila Cosmetics. Although I feel as if this one has a bit more silver and gold in it as opposed to the kitten is more of a champagne shade. Both equally beautiful colours and easy to wear on the eye. If you have fine lines, aka like me, you can wear this without issue, it doesn't sink into any lines on my lids at all.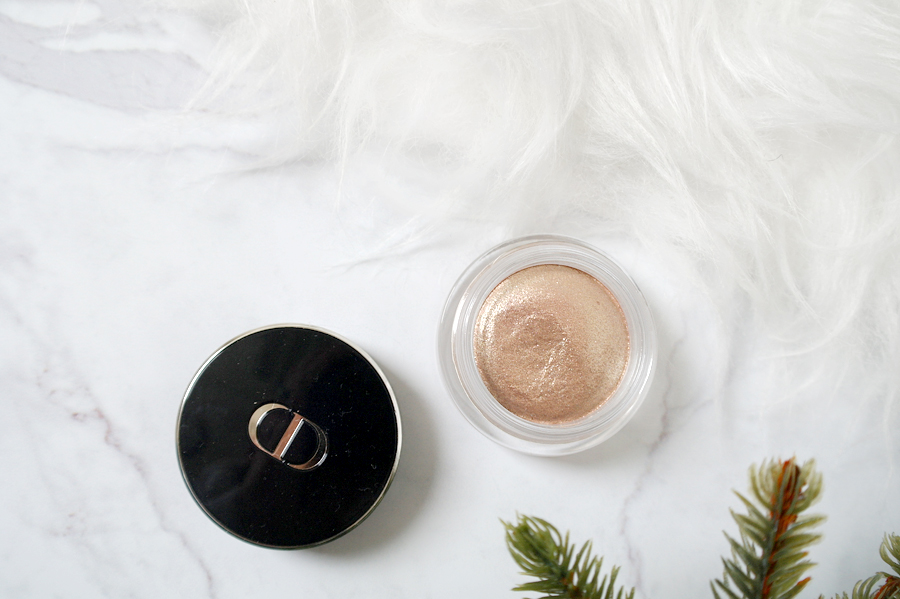 It's a little moussey in texture, with a bit of a bounce back. I might go as far as saying it's a bit spongey feeling even.
The colour payoff is excellent, and could add that hint of glam to the eyelids without it looking like you tried too hard. Without an eyelid primer, I applied this straight to my semi-oily eyelids (too much information?) and the colour stuck for a good 5 hours. By the end of the day you could still see a shimmering sparkle to my lids but not as bold as it was when first applied.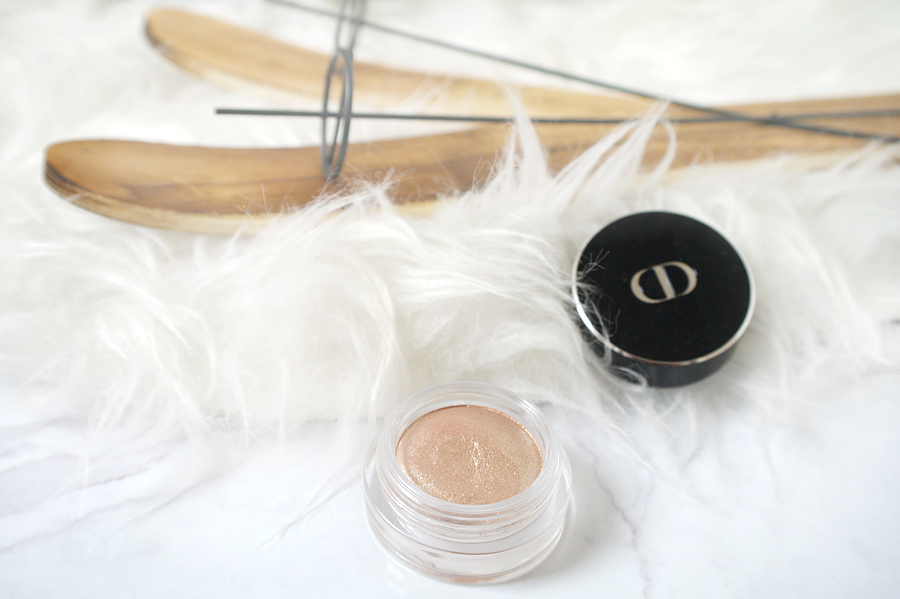 One tip I have for whether it be creamy eyeshadows, or mousse-like one's like the Blazing shown here, is that you need to store it upside down in the jar to prevent it from drying out from top to bottom. Especially if you want to hold onto it and not wear it daily/weekly.
Blazing long-wearing eyeshadow would look gorgeous to wear to a holiday party this year simply applied to the center/top of the eyelids to add a special sparkle to your signature holiday makeup look you may create. Think you'll pick this one up?