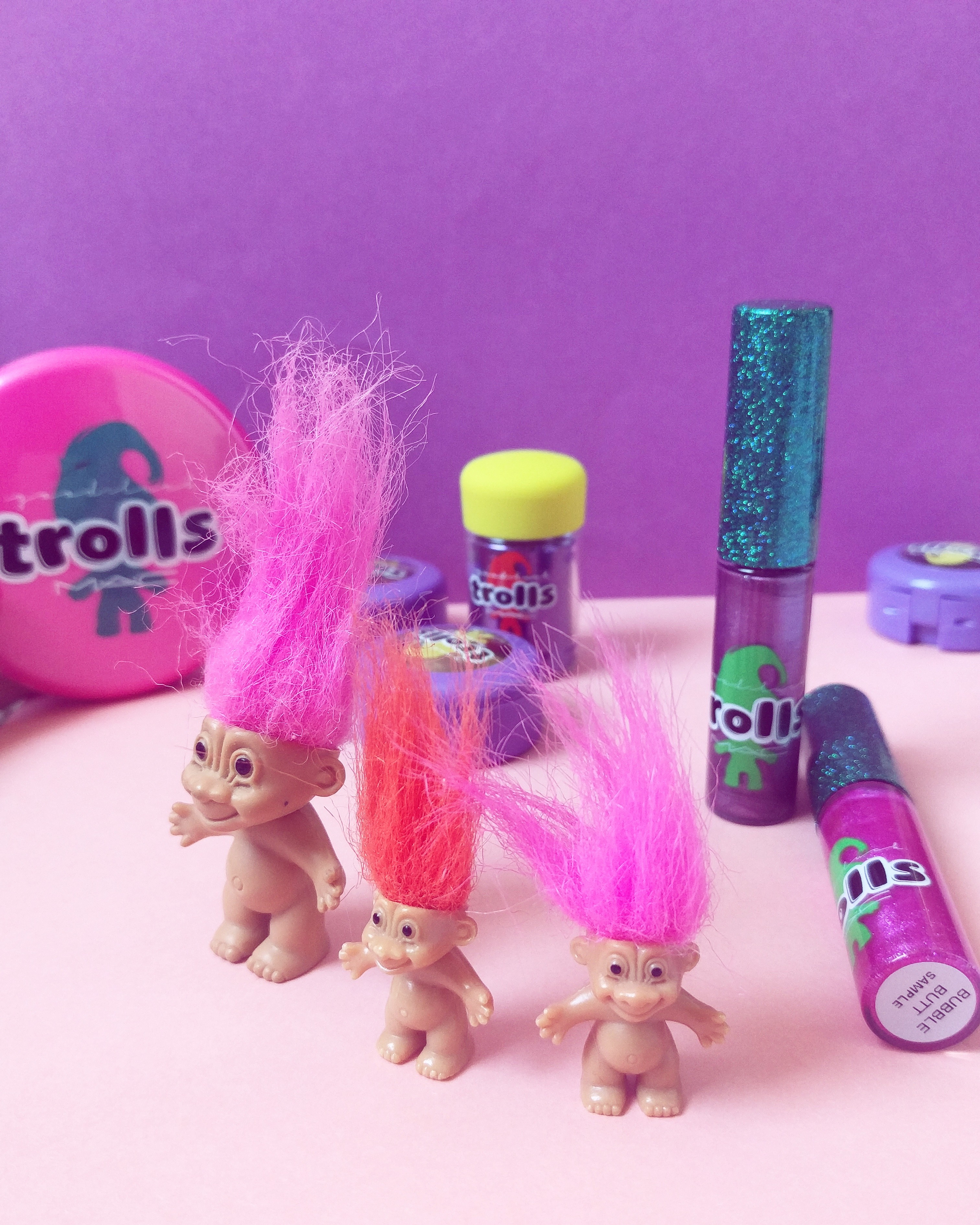 What a flashback to my early teen's!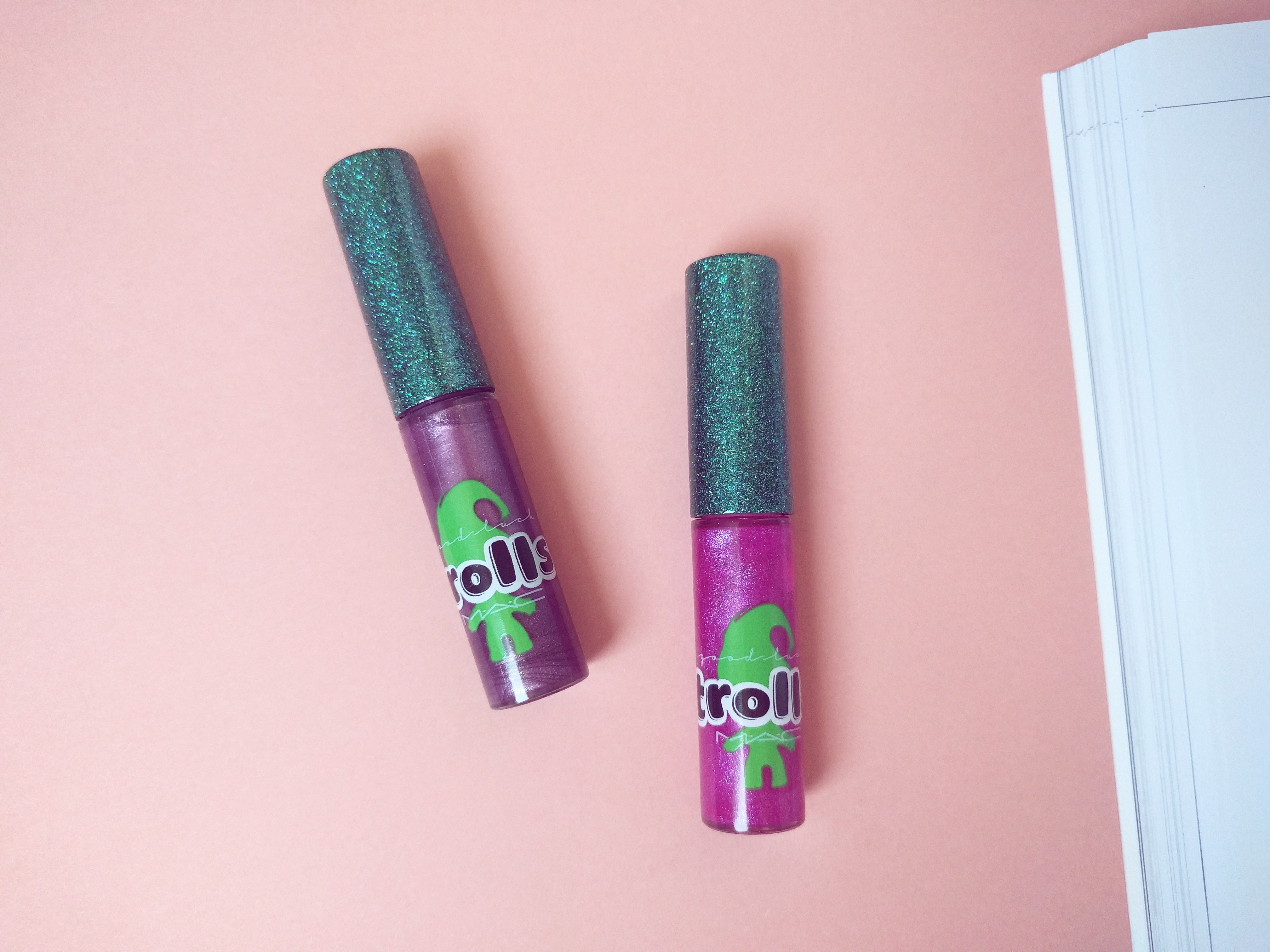 Who was a collector of little furry headed naked little trolls? Haha! I loved them so much, my Mom at one point told me I had too many and needed to get rid of some. I guess it's pretty much the only thing I remember collecting as a kid (besides coins). I now only have 3 little trolls left in my 'collection' and I knew I kept'em for good reason. The perfect prop for the new MAC Good Luck Trolls Collection which is only available until September 15!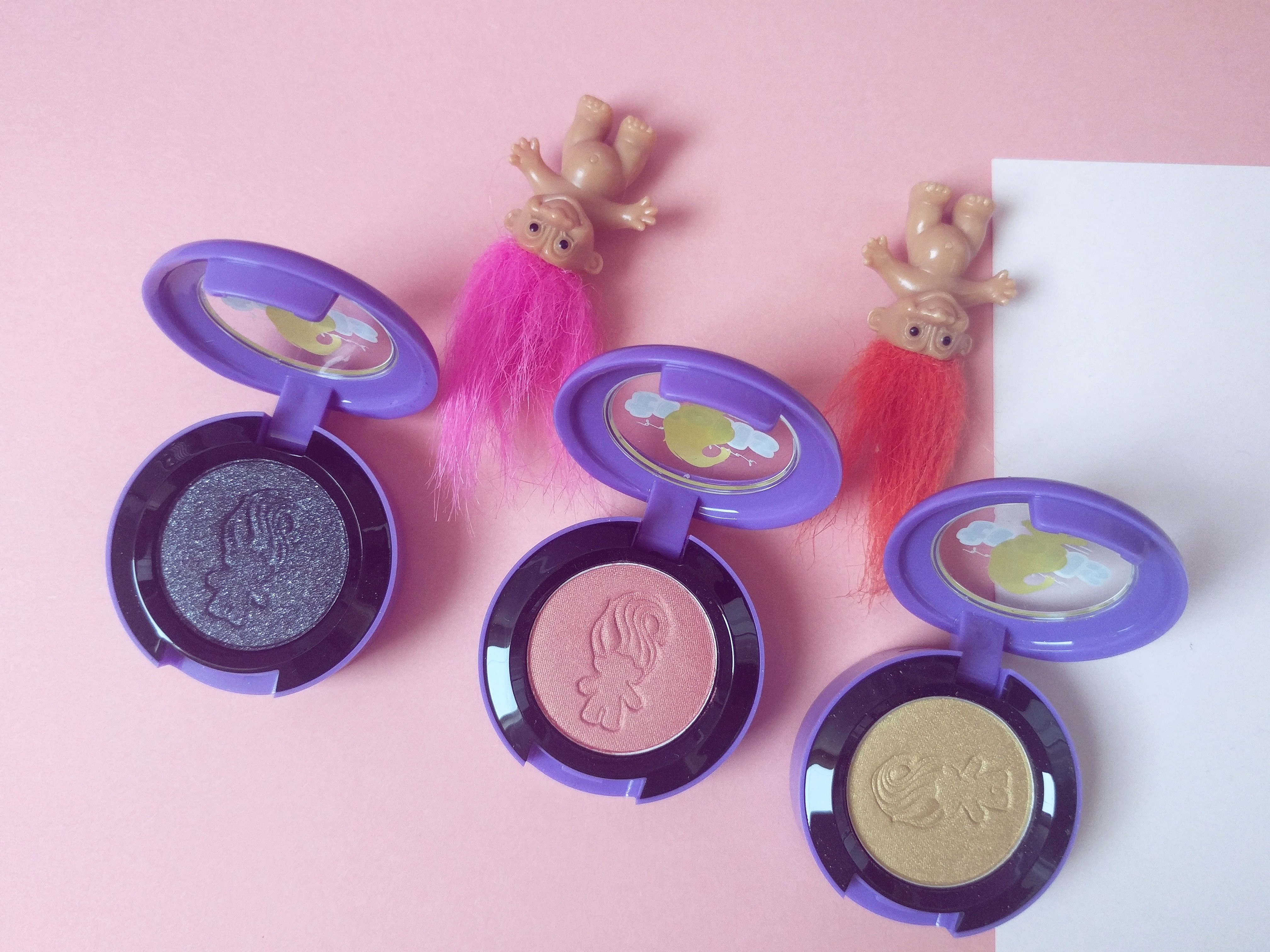 Get your hands on them early this week, or they'll disappear forever.
See more by clicking continue reading, below!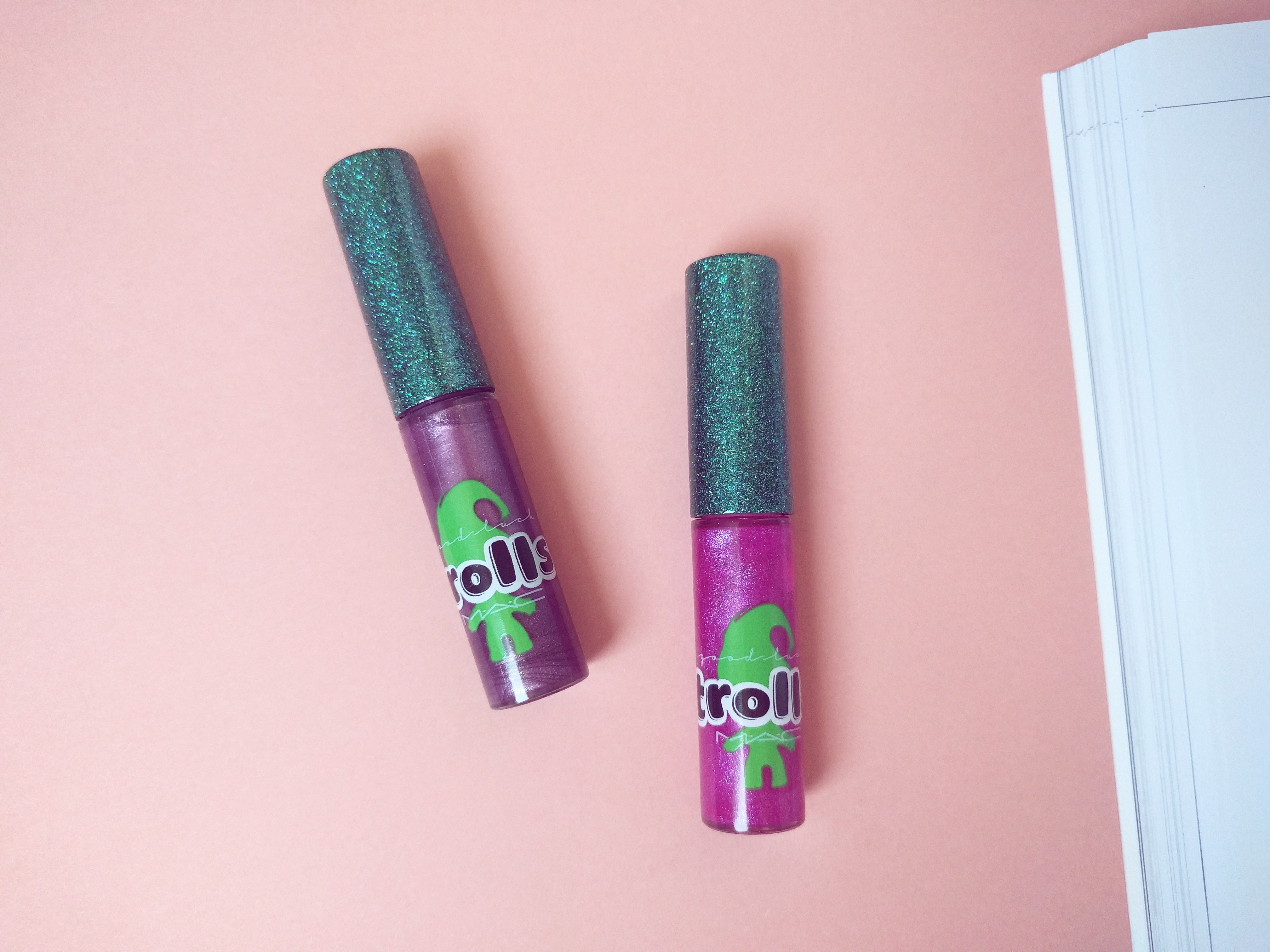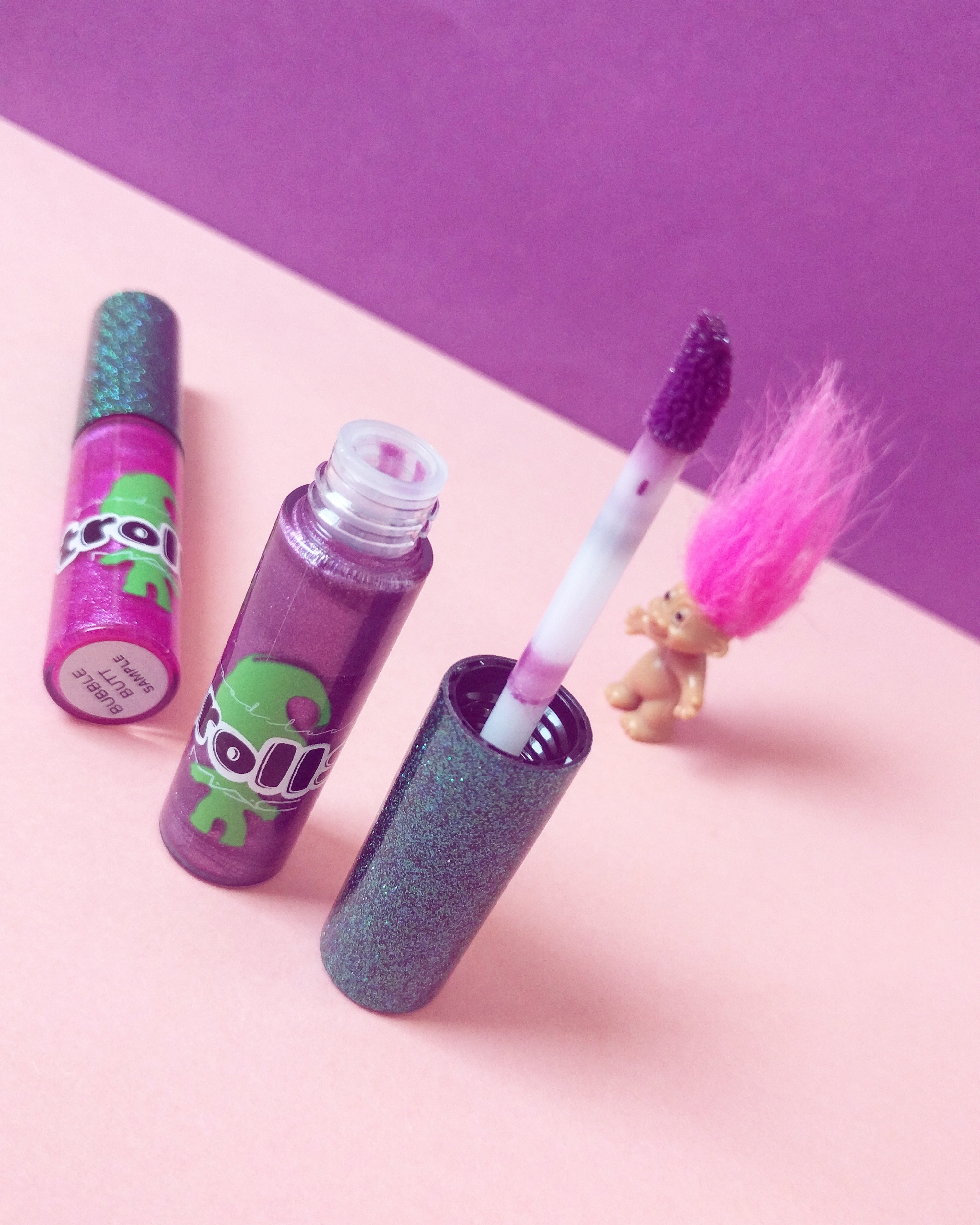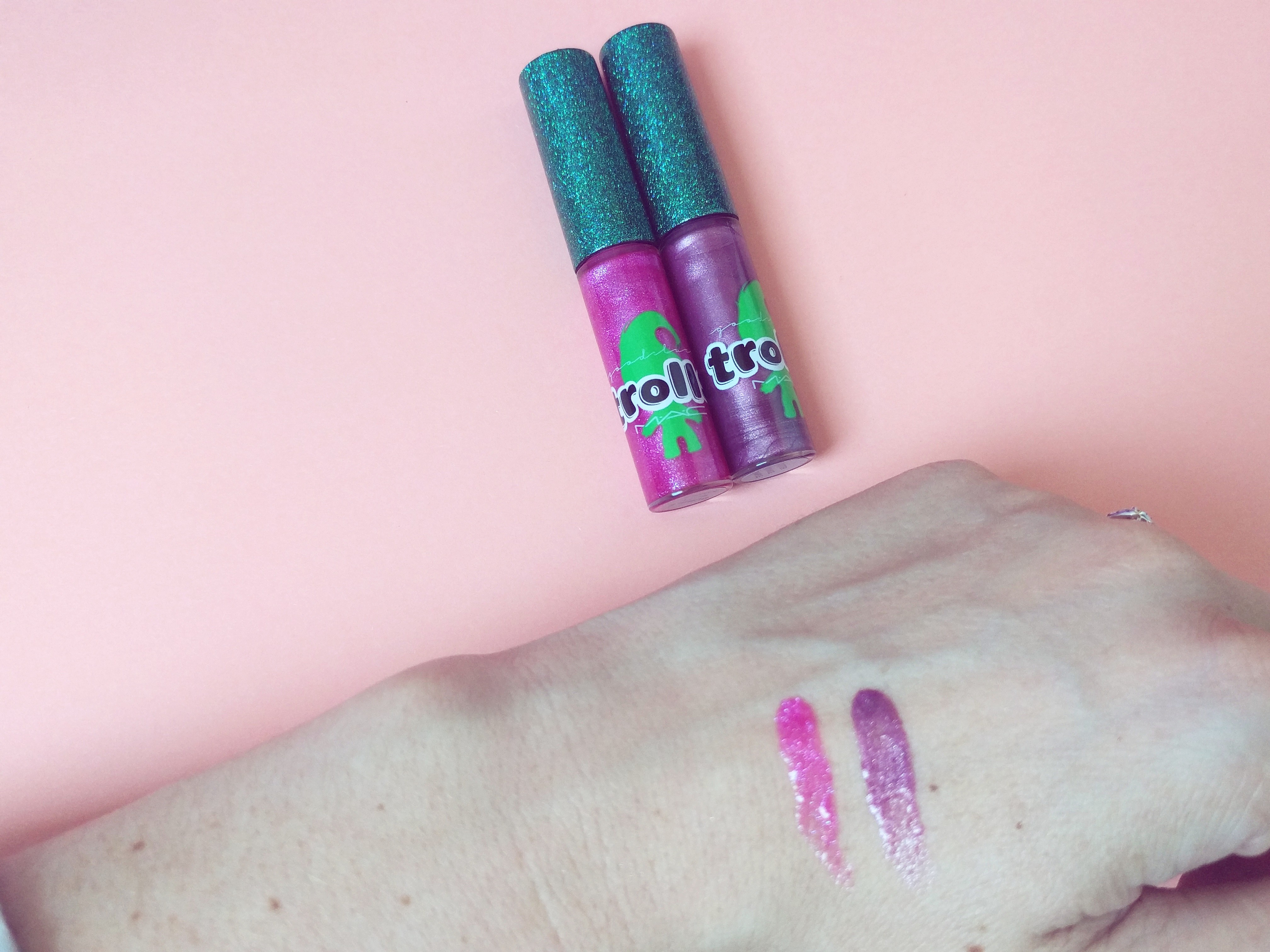 MAC lipglass in Glitter Grunge + Bubble Butt ($17 USD).
The lipglasses I would say are a bit of a pass, unless you want them to be a collectors item for yourself. They contain quite a bit of glitter which you can feel on the lips. But if you don't mind that aspect of it, they contain…a whole lotta pigmentation! Look at those swatches.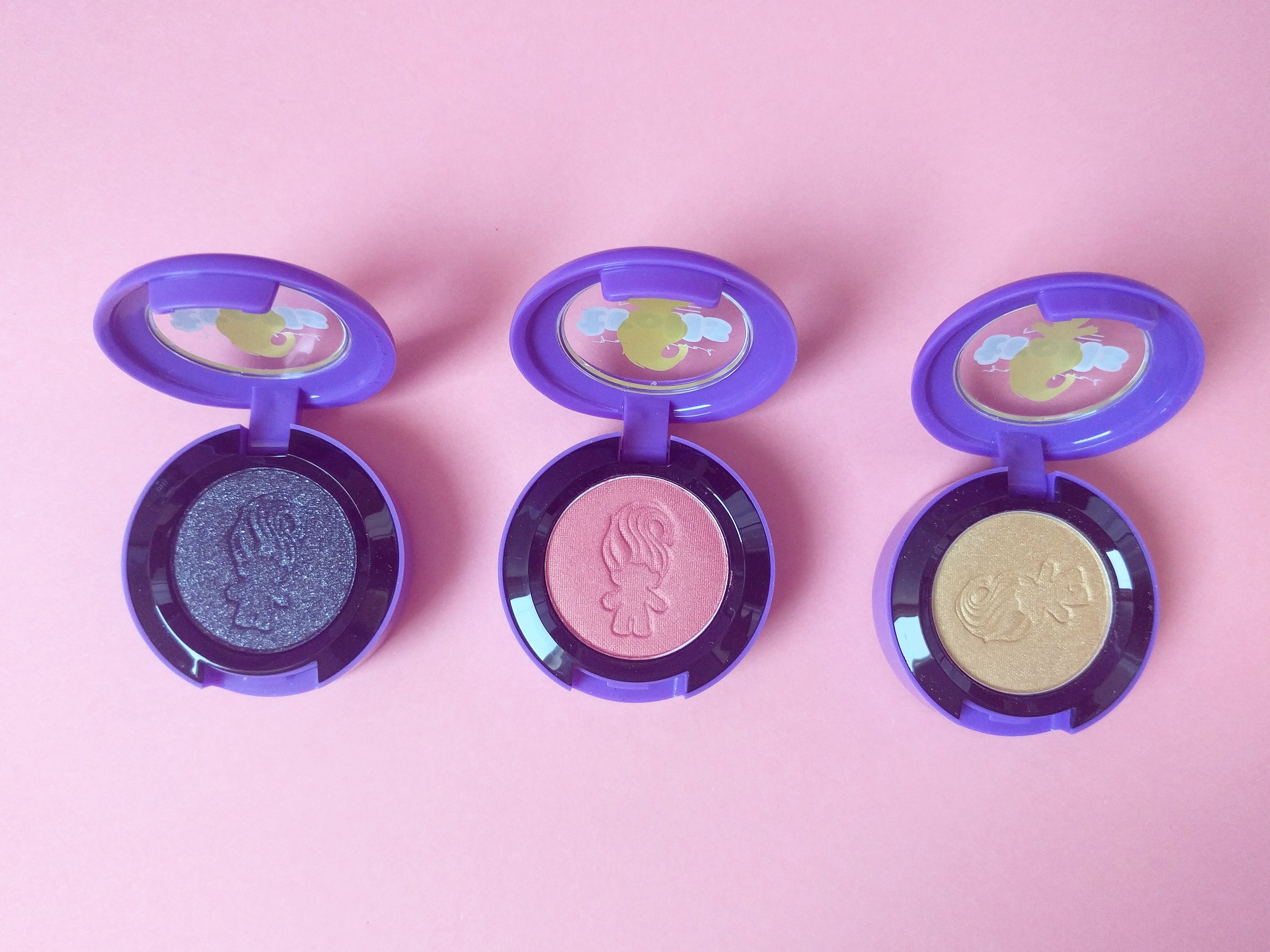 MAC Good Luck Trolls eyeshadows in black tied, paradisco, and suns out buns out ($17 USD)
The imprint of the trolls is a great touch. My first eyeshadow purchase was definitely from MAC in the mid 2000's, and these products definitely don't disappoint with colour payoff. My favourite and the one I'd probably use the most is definitely the pink shade in paradsico.
MAC Glitter in fuchsia  ($22 USD).
If there's anything definitely worth your money, it's a MAC pigment. Not necessarily saying this bright purple, but it also comes in a gorgeous white, that you can use under the brow bone. You'll never have to purchase another highlighter again. These pigments last… forever.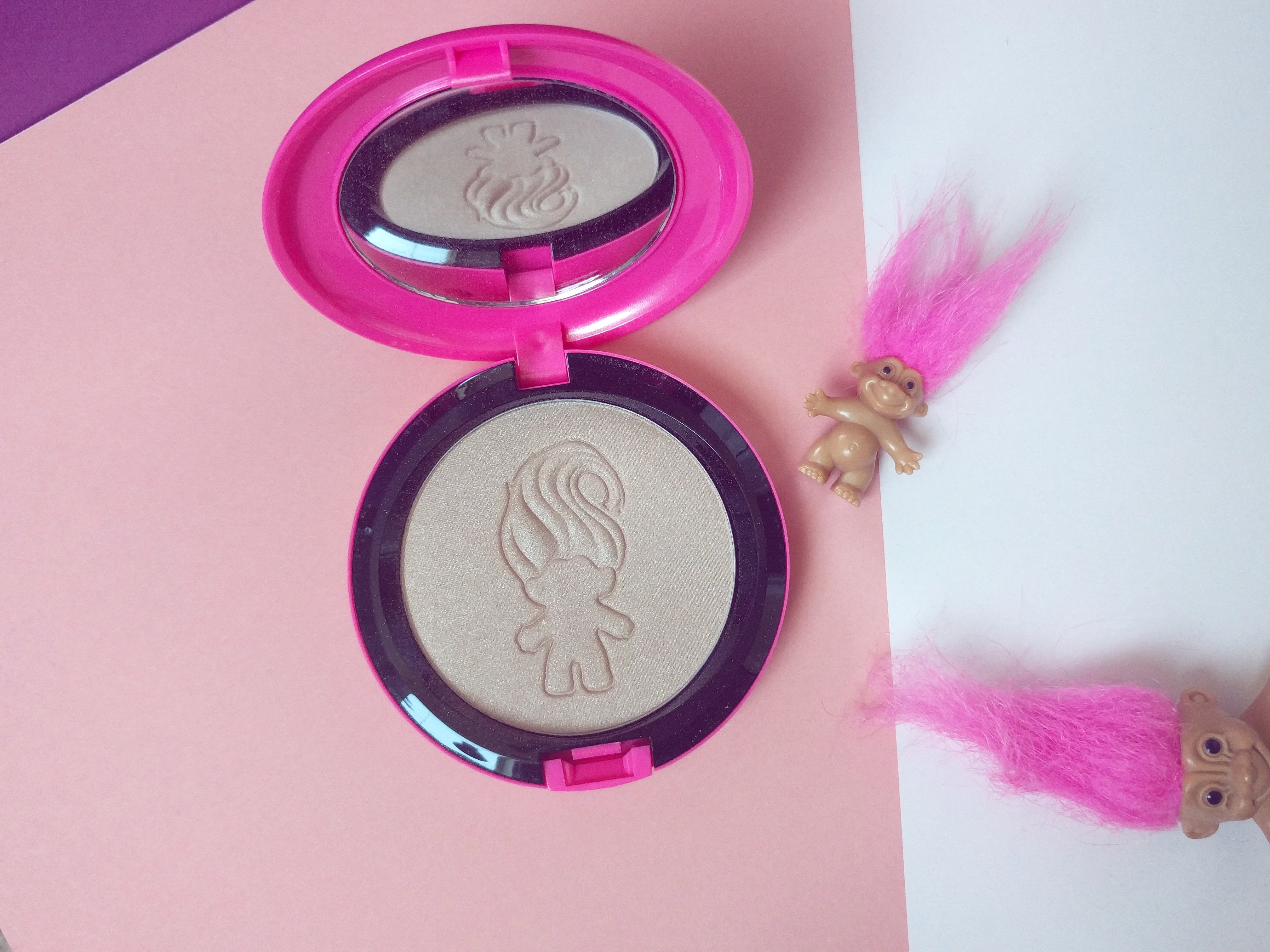 MAC Beauty Powder in Glow Rida ($28 USD)
Okay my editing washed out the colour a bit here, but you can still tell it's a subtle beauty powder swatch. Perfectly right up my alley as I definitely go for a more natural, glowy look than a bam-in-your-face-highlighter. If there was one star of the show here for the Trolls collection, I would say it's this beauty powder. It's not the smoothest to the touch, but it blends beautifully, and is the perfect pink champagne shade.
Disclaimer: this was a PR sample sent from MAC.