This time last year I wrote about Tangle Teezer vs. Drybar's lemon drop. I thought I'd update you on how things are going with that; in case you cared.
To jump right into it, I'm still using both on an everyday basis. Since I don't wash my hair regularly (I wash it every 2-3 days), I am reaching more towards the tangle teezer to brush in my dry shampoo mostly. But when I do wash my hair, I blow dry it with the Drybar brush. They both have a purpose in my hair routine. I've now integrated a compact Tangle Teezer that I received for review. I said yes, because I've seen them sold at stores and I was curious as to why they'd market a travel friendly size tangle teezer when the regular size travels just as well. Um and look at the enormous selection of colours to choose from! I stuck with a classic black, since I already own a hot pink one.
Read more by clicking continue reading below!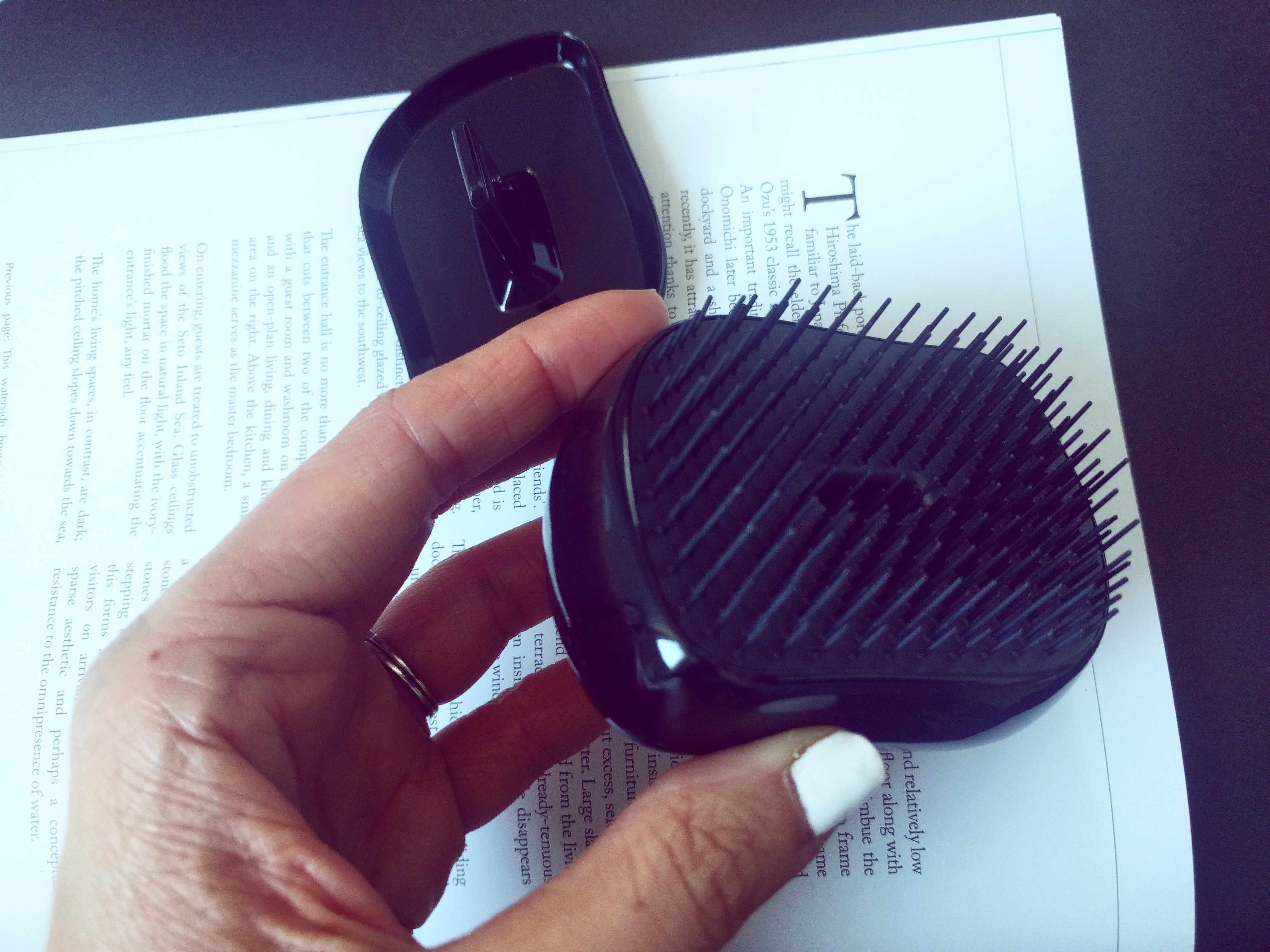 The travel friendly version has a cap on it, to protect the plastic bristles. The qualm I had with the original size (and I've gotten used to it) was that it was a bit difficult to grip since it didn't have a handle to grab on to. The travel sized one is a bit smaller, but once you figure out a certain way for your hand to fit into its grooves, you're set. Plus, it's more sleek instead of that blaring hot pink I have (which I used on my hair today btw).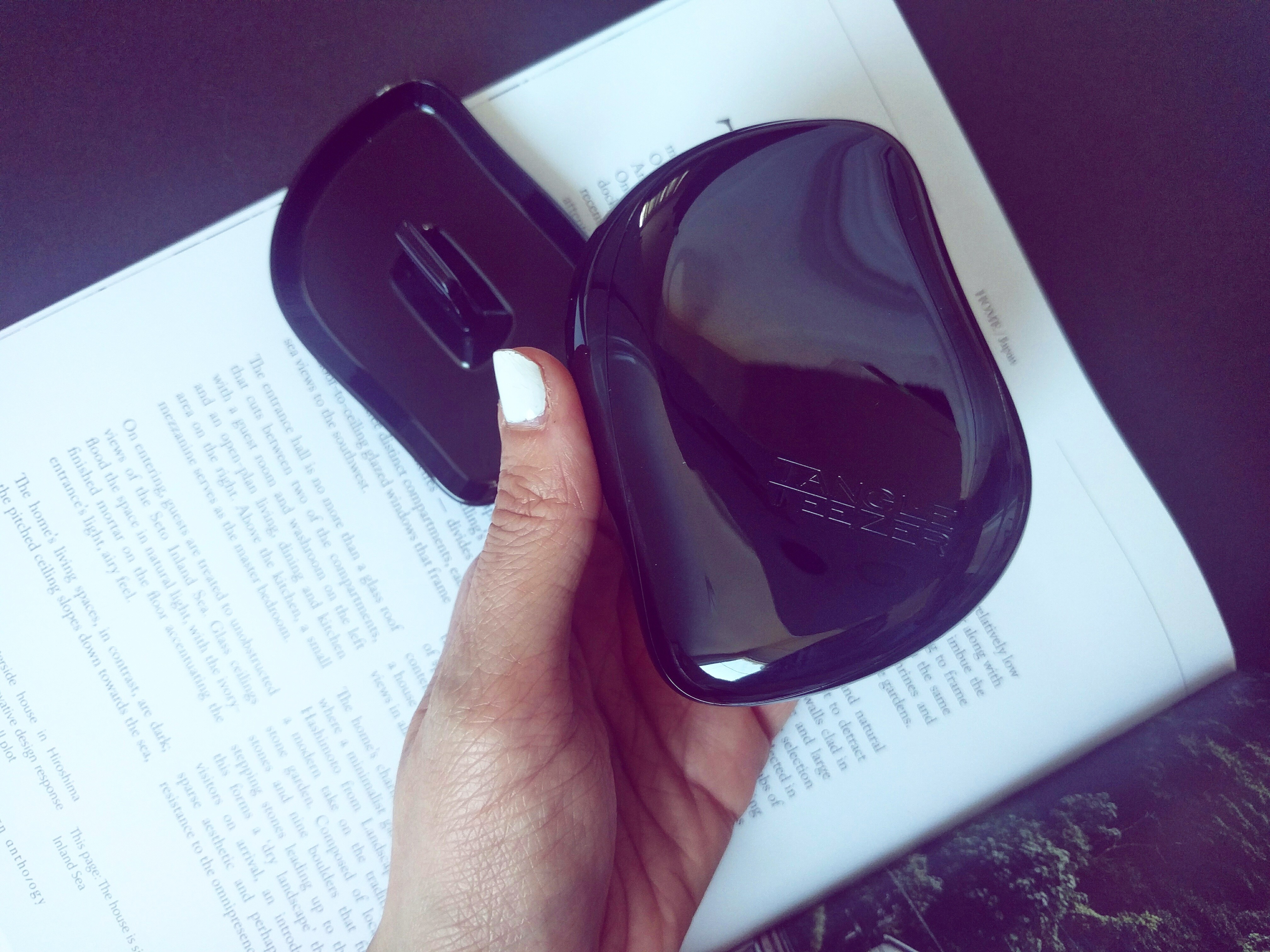 Overall, I'm diggin' the compact size of the tangle teezer. But do you need both? Definitely not, but I'm still stumped as to which one I'd recommend. Both are great, and both definitely tame my unruly knotty shower-hair. It'd be great to give to friends as gifts – I feel like Tangle Teezer products aren't completely well known and the friends that I've given it to in the past have been LOVING it.
Disclaimer: Tangle Teezer UK sent me the travel-friendly tangle teezer for review.