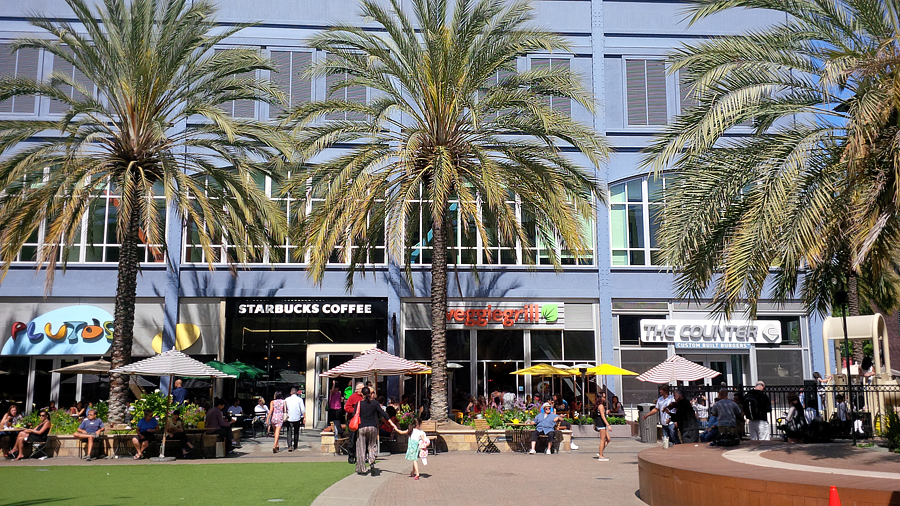 Santana Row is one of my prime-locations to visit whether I want to shop or eat — they have a ton of fantastic options for both. So when I was showing my friend from Canada the area, we popped by Veggie Grill for a quick lunch.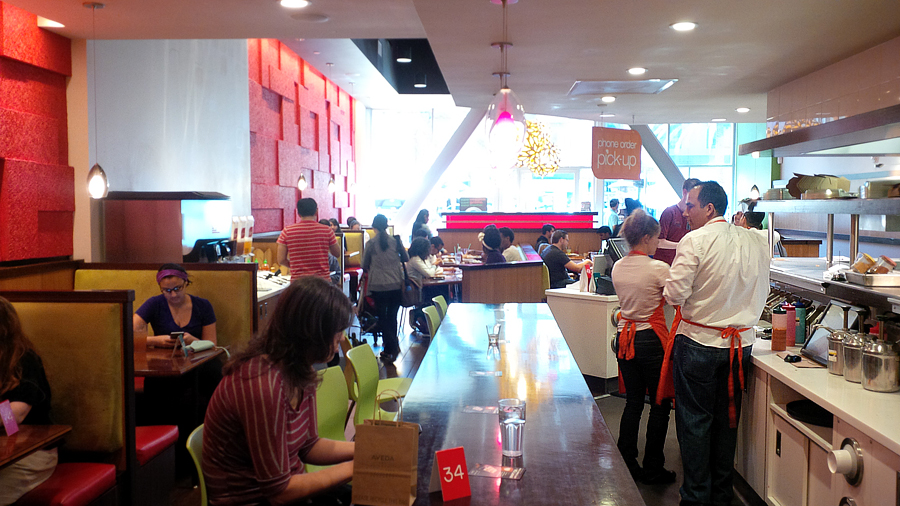 Veggie Grill, as the name suggests, serves only vegetarian and vegan options.
What we ordered was from a few months back, so it wouldn't be on their summer menu which is now out, but if I go back any time soon while they still have their summer menu I'm definitely going to try out that delicious looking Mediterranean toss salad with house feta. That photo makes it look amazing.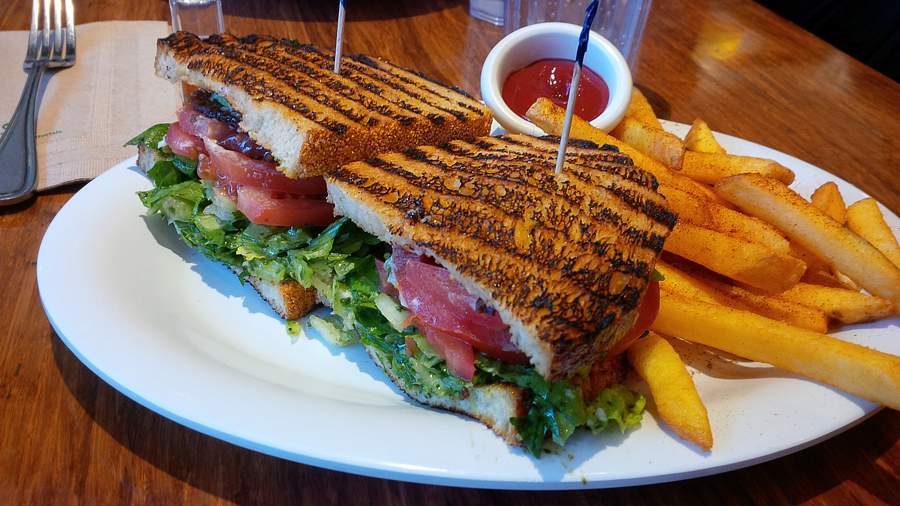 I ordered a sandwich which had vegetarian 'bacon' on it. It was pretty great and definitely tasted like bacon, but my bread was a bit burnt and that's all I could taste. I was so hungry that I didn't mind eating it and didn't want to be one of those customers who brings their food back to complain about the quality.
My friend loved her concoction, it looked really appetizing too.
I love checking out all these new-to-me restaurants and fast food places here in the USA. Veggie Grill might not be new to many of you, but I'm not sure we have this back in Canada, anyone know? Have you eaten here?
Veggie Grill Santana Row
3055 Olin Avenue, San Jose 95128