San Francisco is lucky enough to have two Aesop store locations. One being in Pacific Heights (2450 Fillmore Street), and the one we visited was in the Marina/Cow Hollow at 2146 Chestnut Street. Ahem, might I add you think I'm right up on the lingo, but I simply Googled their locations to see which one I actually went to. Because it was that long ago (March) when I visited last, that I don't really remember what street name I was on, until good ol' Google helped me out.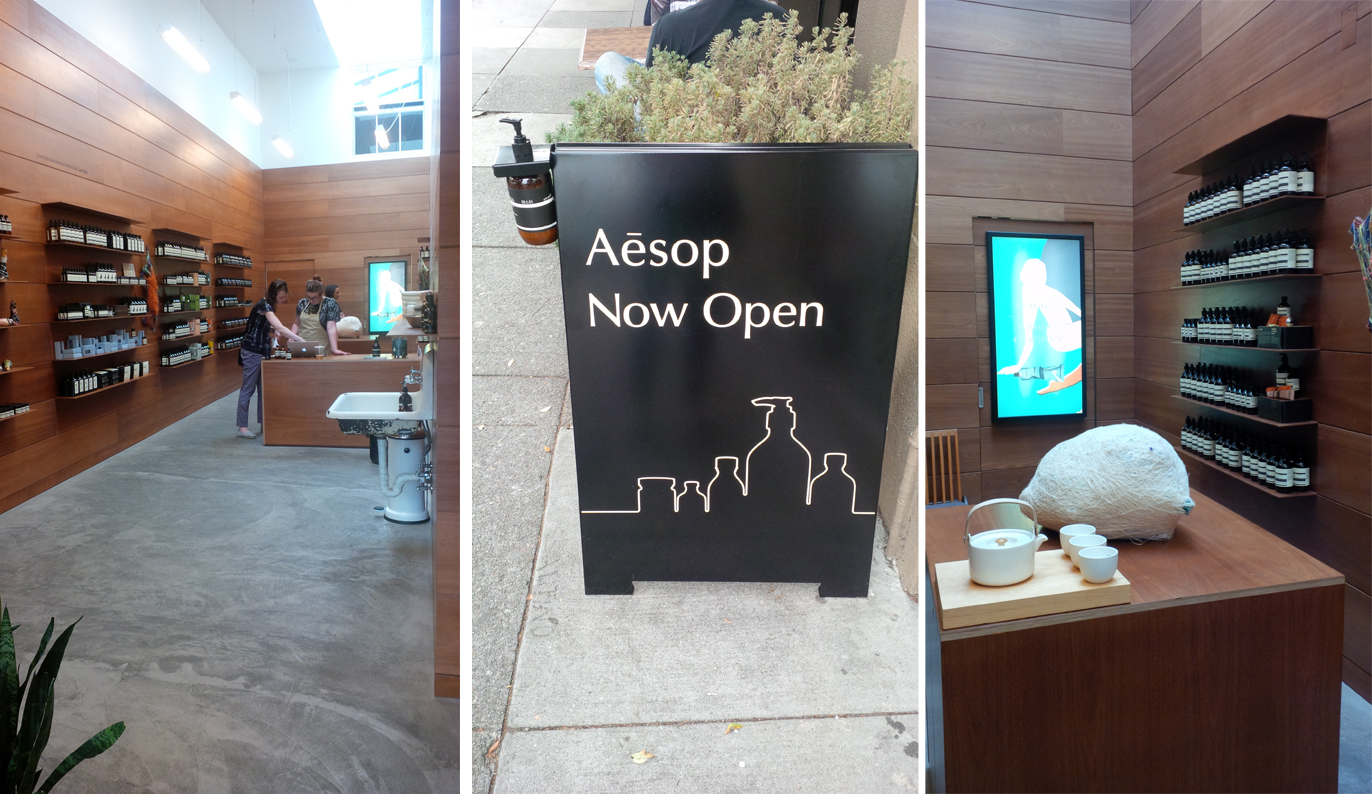 I have heard many a person (more like Beauty Guru's on YouTube) chat about Aesop haircare and skincare products over the past number of years, so it was a nice surprise to happen to come across it when walking on Chestnut Street looking for restaurants to eat at.
Here's a snippet from the Aesop's site itself on what they are about:
Aesop's objective has always been to formulate skin, hair and body care products of the finest quality; we investigate widely to source plant-based and laboratory-made ingredients, and use only those with a proven record of safety and efficacy. In each of our unique stores, informed consultants are pleased to introduce our range and to guide your selections.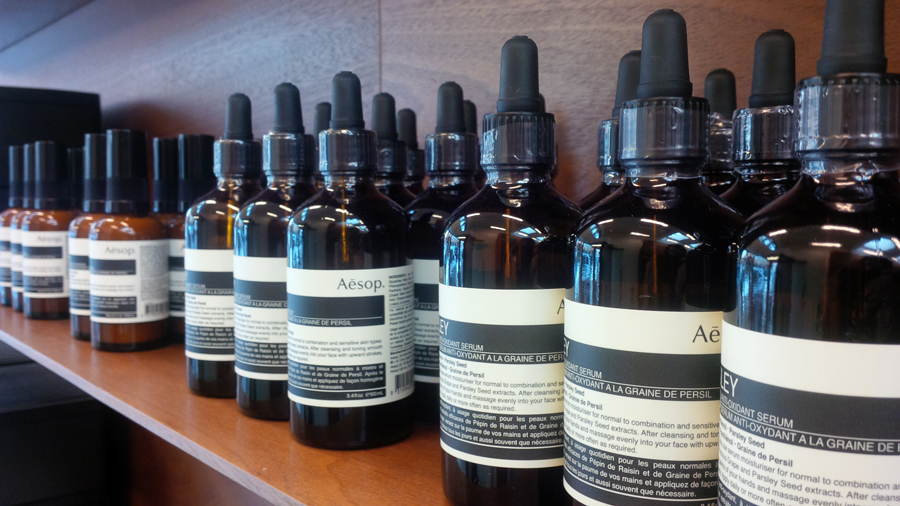 Honest to goodness, I squealed as soon as I saw the store name pop up right in front of my very eyes. The knowledgeable staff really took their time with me to find the perfect products based on my skin type.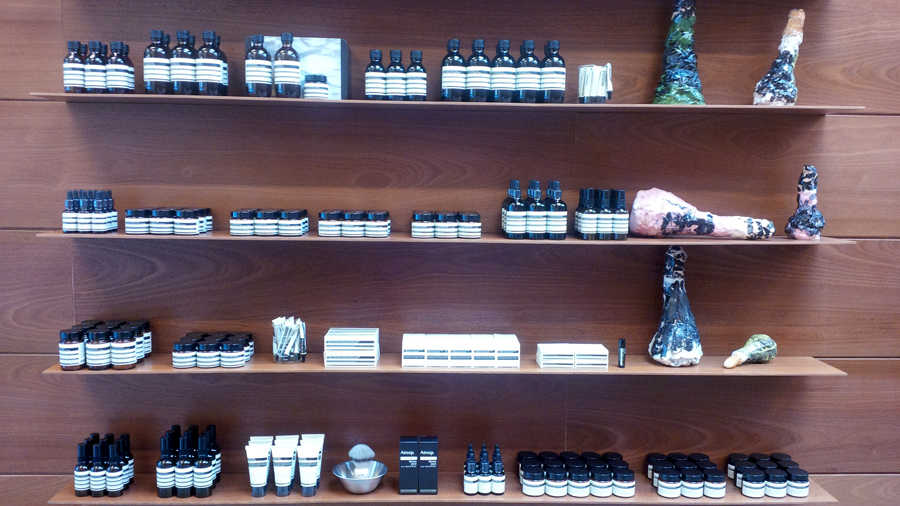 Every store is architecturally different. Apparently one of the NYC Aesop stores is made completely of old New Yorker newspapers. Like, the walls are newspaper can be lifted up and you can peek in and have a mini-read if you'd like. Wild, right?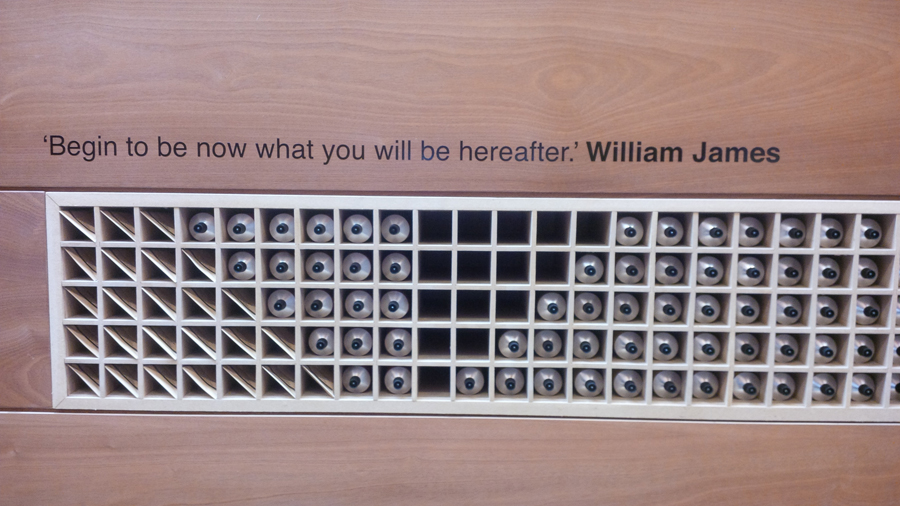 Although many products are quite out of my price range, I did manage to pick up a lip balm and they threw in a bunch of samples while they were at it. Probably because I was so chatty with them, and kept taking photos of everything in the store, which I later explained to them, I was a blogger. They must've thought I was foolish. Wouldn't blame them, really.
Aesop truly has products for the entire family, pets included.
Their luxurious hand soaps and hand creams are my favourite products. This is a few of their testers hanging outside the store front. I'm seriously drawn to their apothecary-style, and simple design for packaging. That's the Graphic Designer coming out in me. I went to a coffee shop in San Francisco that uses Aesop hand soap in their bathroom and was quite impressed! A bottle of this handsoap can run you $35, easily. One day I'll be able to splurge like that…
They have gift sets available too.
Have you ever tried anything out by this brand? If so, what are a few of your favourite products? I'd love to try out more.
Aesop
2146 Chestnut Street, San Francisco, CA 94123