AÄ"sop one of those brands that you only hear from, by word-of-mouth. They do not advertise, nor do they have sales. But it's still one of my most sought after skincare brands. I scoped out 1 of 4 of their San Francisco signature spaces last year (see my blog post here about it) and I've been frequently visiting ever since.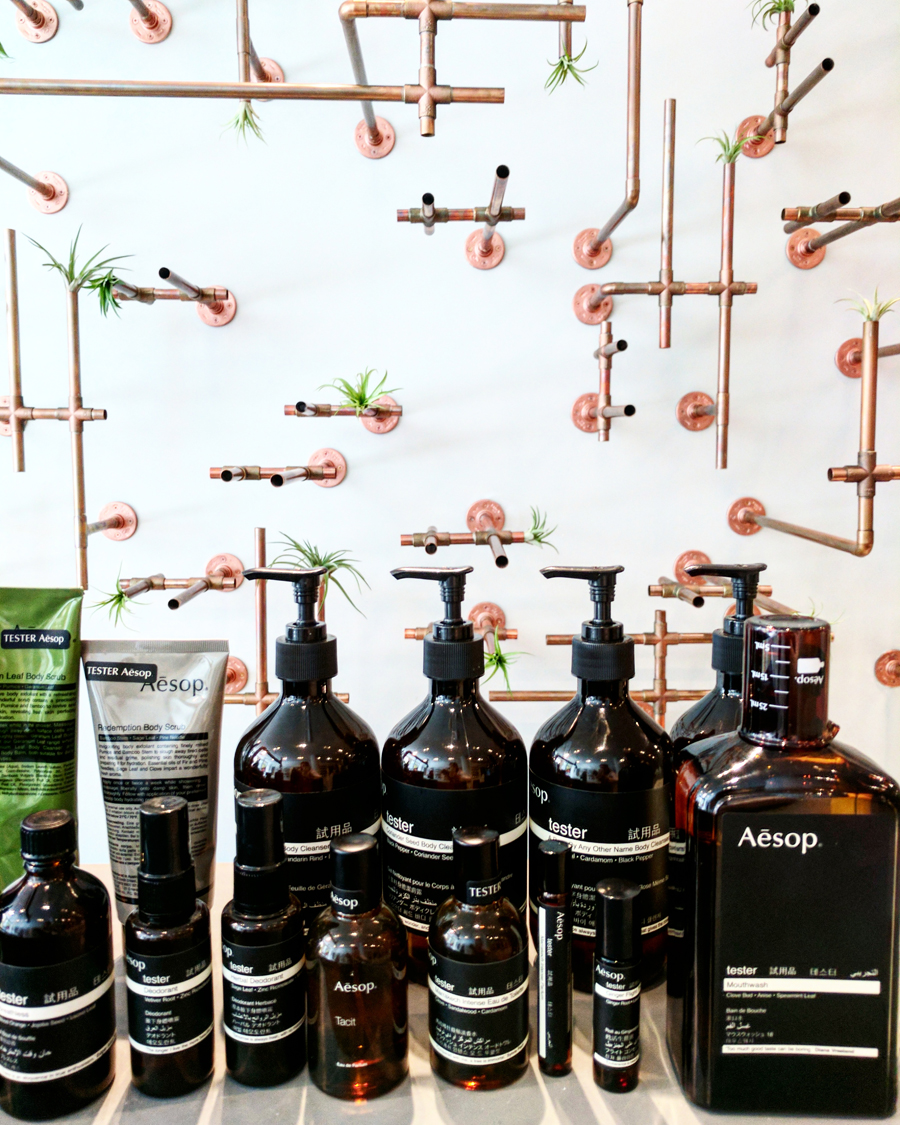 Lucky for us Silicon Valley residents, we now have our own signature store right in the heart of Santana Row, tucked in between Gucci, and Tesla. Since every.single.store is architecturally designed completely different that one another, I wanted to have an oggle at the store with my own eyes. So I took Alfie yesterday morning just two weeks after they opened up shop.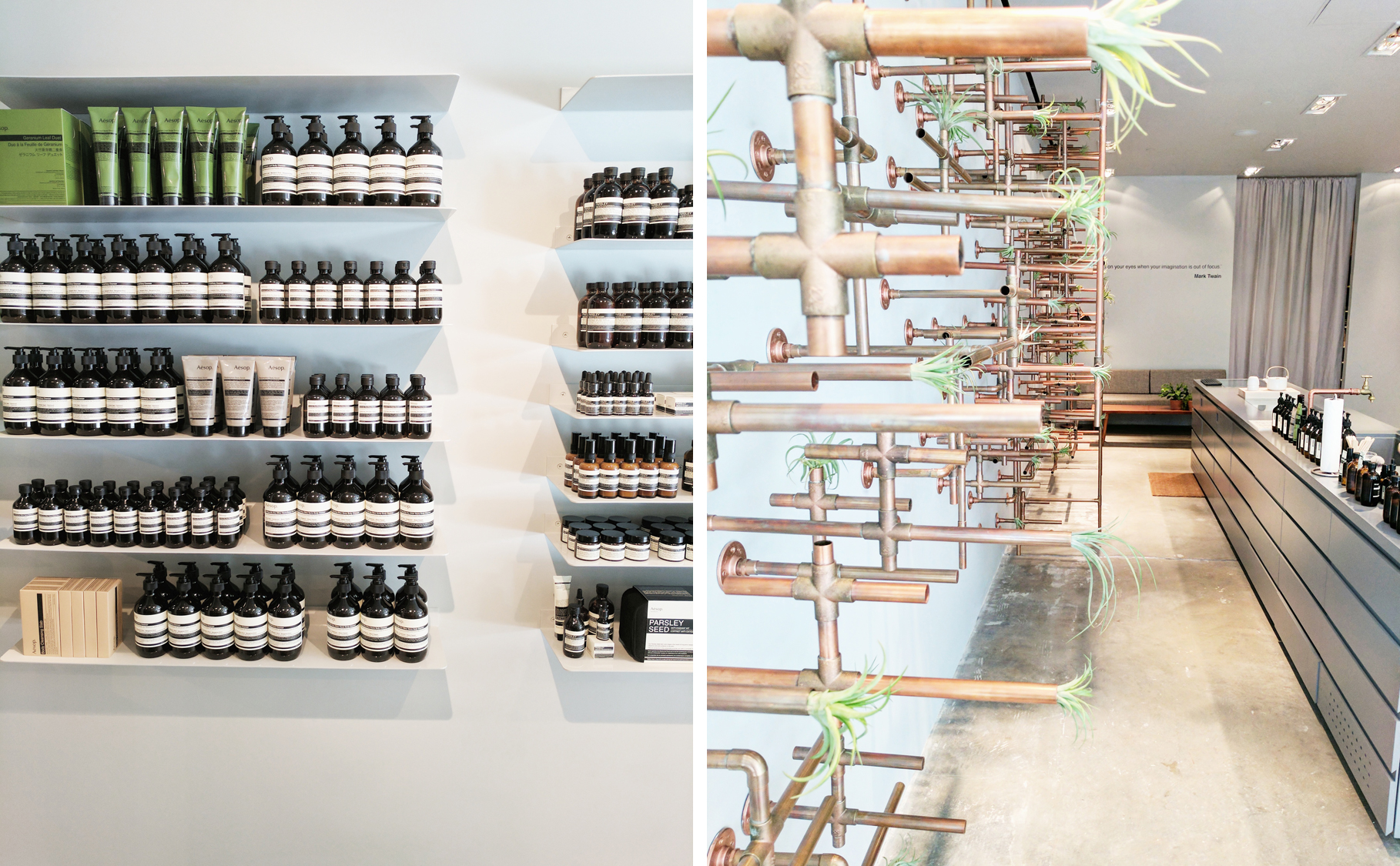 Sleek and amber packaging fills the space.
I'm drawn to their apothecary-style, and simple design for packaging. Can my house look like this?
While I didn't pick anything up during this particular visit, I'll definitely be back to buy one of my favourite hand creams from them. In addition to skincare, AÄ"sop also has hair care, soaps and fragrance products. Have you ever used their products before?
Dennis Paphitis an ex-hairdresser is the creator behind AÄ"sop which launched in Australia, in 1987. AÄ"sop doesn't call themselves a natural brand. They celebrate science and understand that they need a blend of well-chosen man-made ingredients with exceptional botanical ingredients to make remarkable products. I admire that they don't look at what other companies are doing, nor are they influenced by trends. AÄ"sop doesn't speak about anti-aging — they talk about health.
AÄ"sop | Santana Row
333 Santana Row, San Jose, CA 95128
T 408 320 1866
W |Â Twitter | Instagram