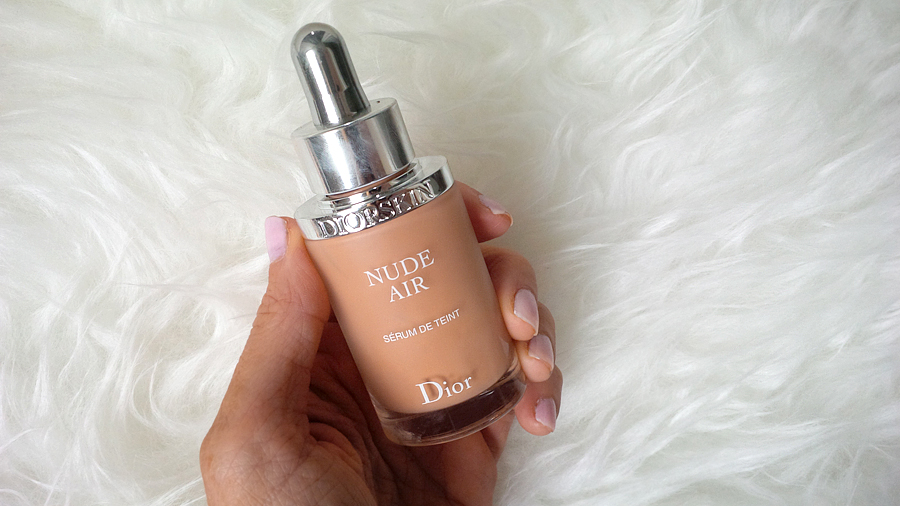 The struggle is real to enjoy this product and I never thought I'd say I didn't like a Dior foundation, especially since they make one of my holy grail foundations, but it's true.
I'm not entirely sure how to describe my skin type any more. I feel like I can sometimes be oily in the t-zone, but for the most part it's dehydrated which can be mistaken for dry skin. Which I suppose in reality it sort of is pretty dry.
Dior Nude Air with SPF 25 (love that!) launched in February and is markted at a fresh complexion that breathes. While I love the consistency and ease of applying the product, it simply doesn't perform well on my skin. It makes it look dry, and a little too matte looking for my liking. But the thing that puts it over the edge for me is that it clings to dry patches i didn't know existed on my face. Gah!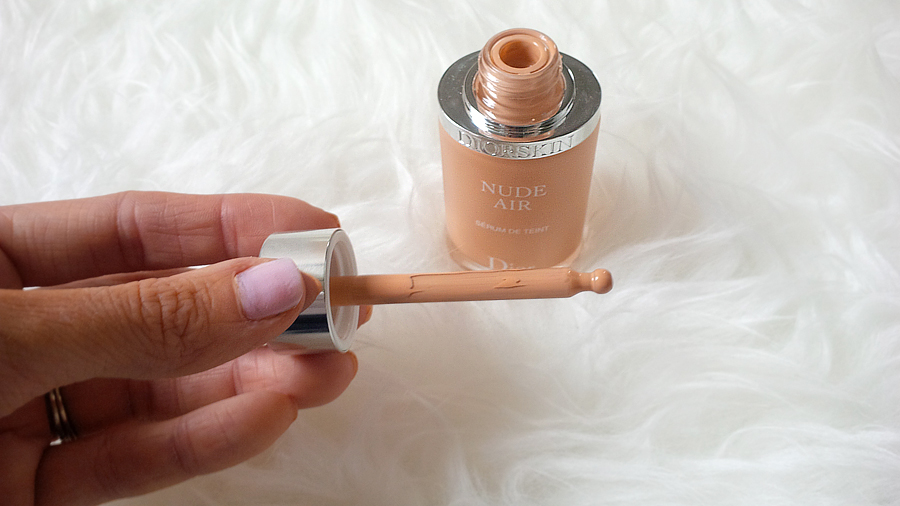 I want to love it, because it's the type of foundation I go for. A lightweight, apply-with-your-fingers effortless serum foundation to allow your skin to breathe. While all those claims are accurate: it sure is lightweight, and applies beautifully onto the skin, but doesn't pair well, it just sits on top making it look dry.
So I'm not entirely sure what skin type this suits, but I'm betting it's not mine. Here are some swatches of it onto the back of my hand (and obviously I have my self-tanner on so the shade 020 only matches when I'm not that dark. Duh).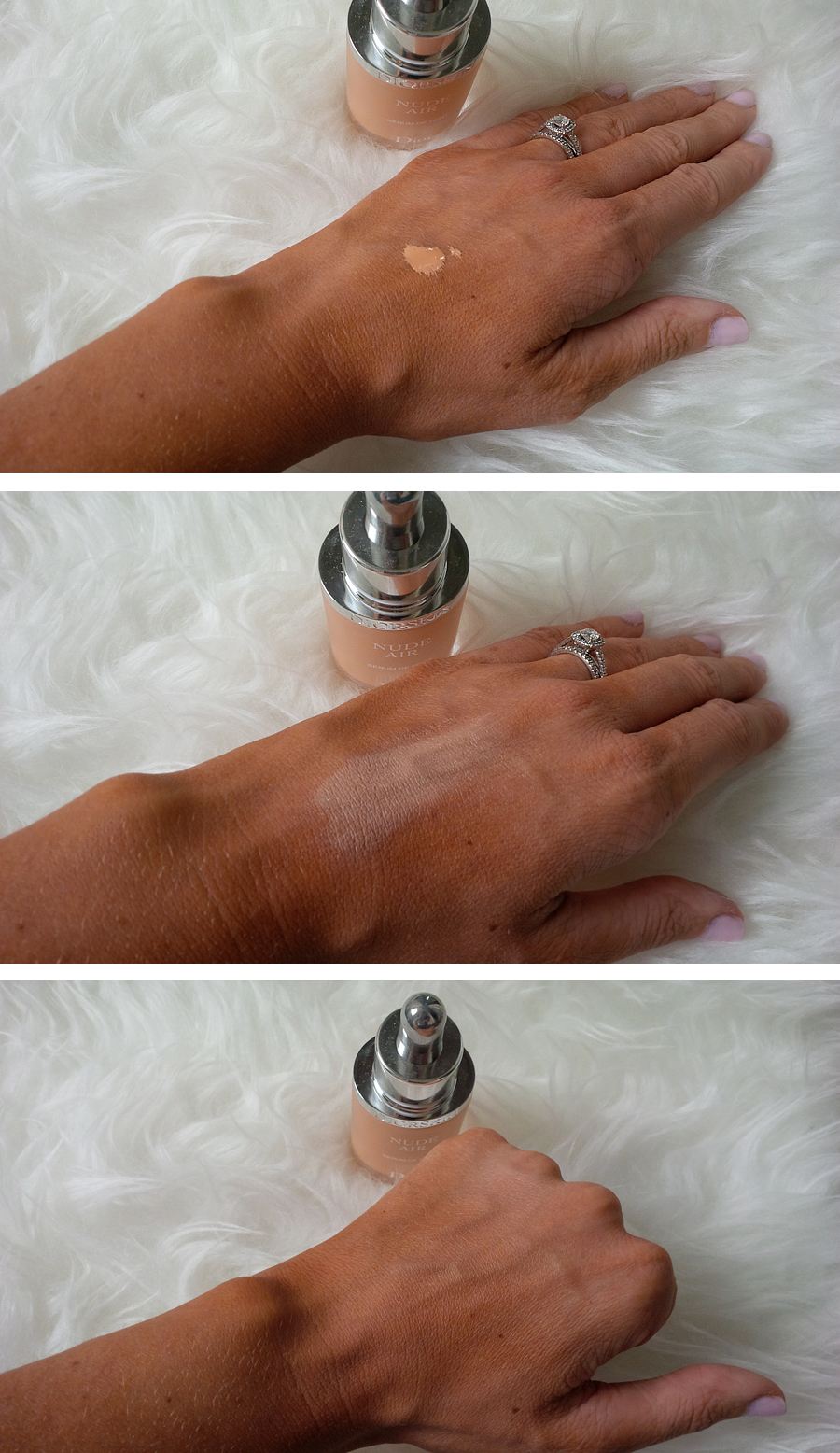 Disclaimer: The Dior Nude Air foundation was sent for review. All opinions are obviously my own.