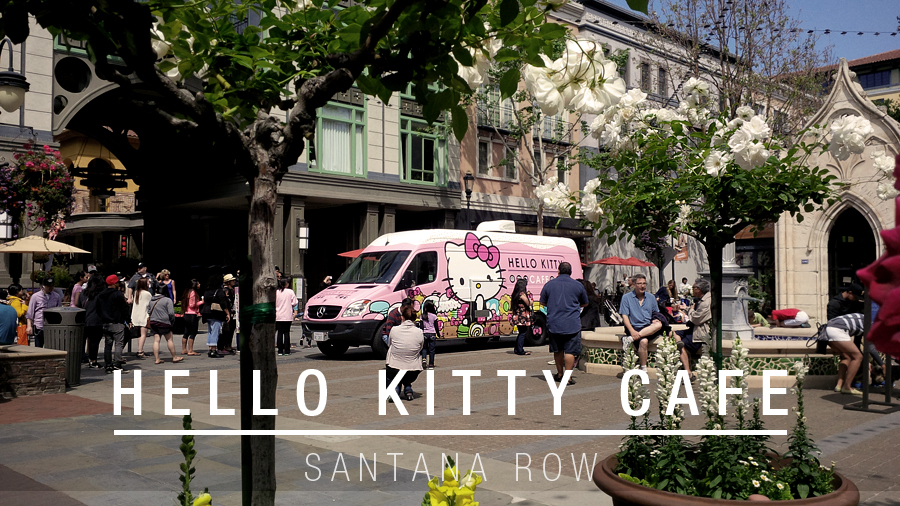 Growing up I wasn't the hugest sanrio fan, but you can't help but I can't help but have a soft spot for Hello Kitty. So when I found out that a Hello Kitty Cafe (aka a food truck) was going to make a pop-up appearance, I had to check it out for myself.
I knew from Facebook that the Hello Kitty cafe truck had been sold out when it visited other cities in NorCal, so I ended up driving to Santana Row around 11am. One of my favourite places in San Jose. Sure enough the line was about 2 hours long, so I didn't get anything for myself. Just walked around snapping a few photos of the pink truck :)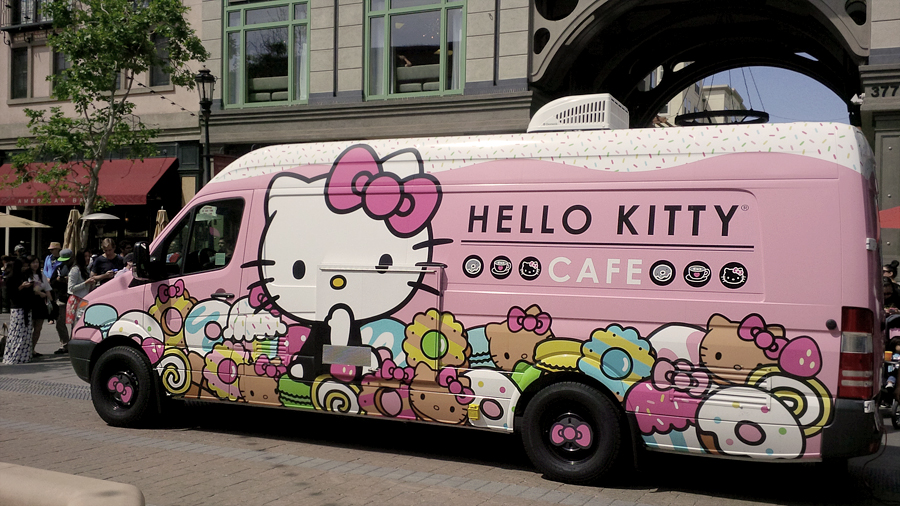 I feel like food trucks are a huge thing here in California, and many parking lots often fill up with gourmet food trucks on weekends like a tailgate party. An awesome way to try out new treats and food.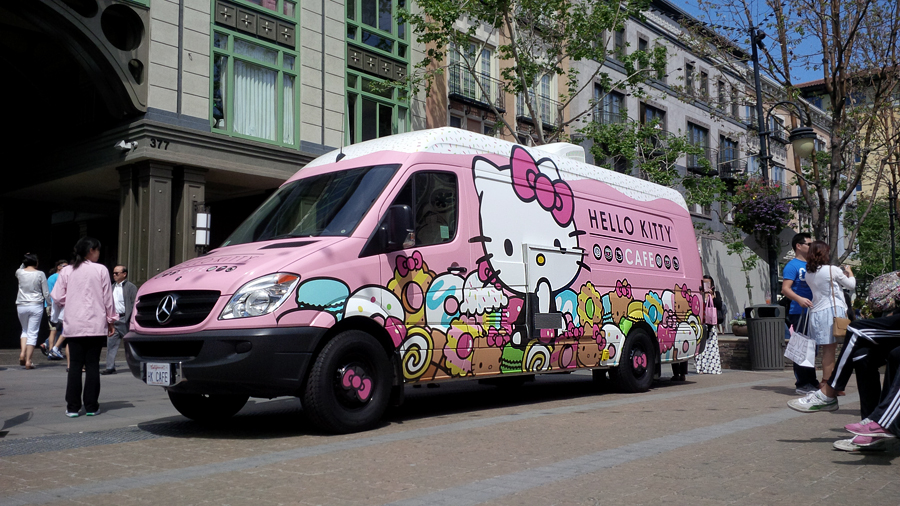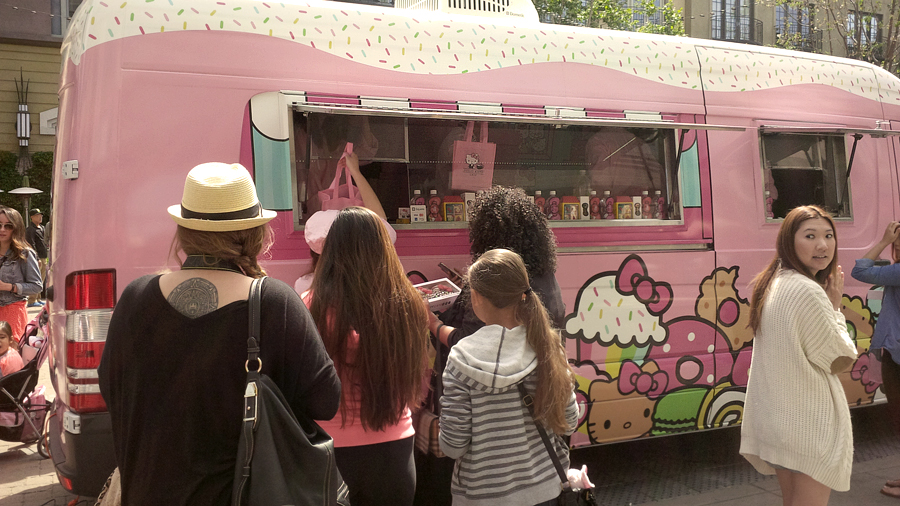 Who here is a huge Hello Kitty/Sanrio fan? If you're around the Bay Area, I remember at the Great Mall in Milpitas there is a Sanrio store. I still haven't went in yet, maybe soon!