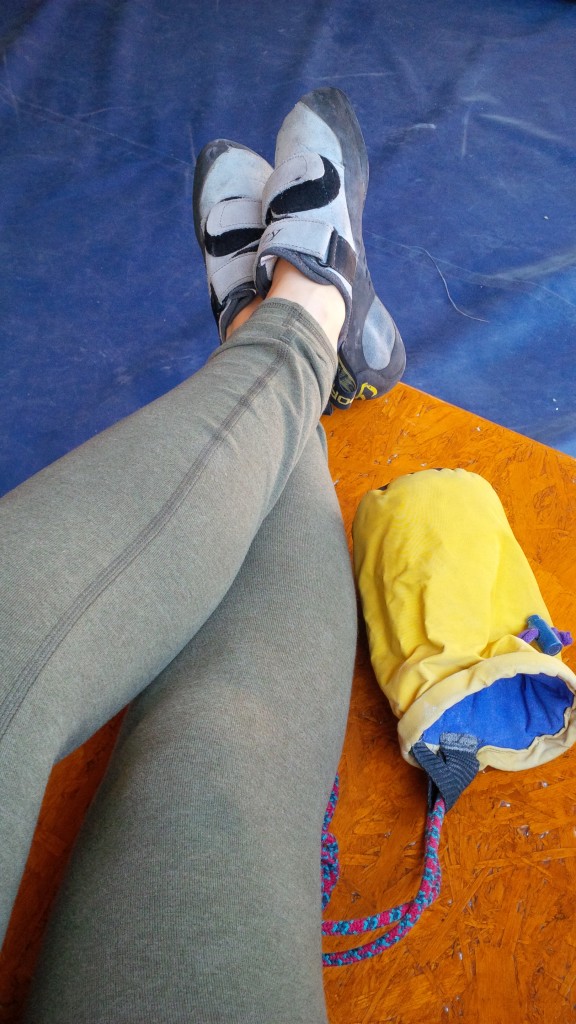 For the past 2 weeks it doesn't seem that I like to blog on Friday's and Monday's anymore. Oops.
Yin yoga last Tuesday focused primarily on the lower half of the body, holding deep poses for an unlimited amount of time. It felt uncomfortable, and what I thought was painful. However the yoga teacher talked us through the deep stretches, saying pain, and sensation are two completely different things. The mind gets busy, starts analysing the sensation you're feeling and overcomplicates it. She said we needed to calm our minds, and embrace the sensation.
The sensation is your body telling you something — warmth, cooling, pain. Your thoughts convert the sensations into feelings of perhaps, pain. You think you need to "get out" but perception is how you view it. You have to quieten your busy mind. Which is easy for me to do if I'm hanging out in savasana mode (aka adult nap time), but when you're in a deep ass stretch and your hips are angry, your mind clearly perceives it as pain. It wasn't overbearing but I did need to take a lot of deep breaths. When the class was over, I felt incredible. If I dare say so, it was the best yoga class I have attended. Ever.
Little hippy-ish, but I went with it. Even though my mind kept telling me to get my legs the eff out of that pose. I've been enjoying yoga before I head into a bouldering session. It just elongates the body and loosens up the joints, muscles and especially my hips (my right one isn't so flexible).
Monday June 2:Â 75 minutes of "noon" yoga, then 2 mile run in the evening in 19:11
Tuesday June 3: 75 minutes of yin yoga, 1 hour bouldering, where I finally conquered that orange V2 route!!!
Wednesday June 4:Â  National Running Day!
Thursday June 5: 75 minute power yoga & 30 minutes bouldering

Friday June 6: Off

Saturday June 7: 3.6 mile run with The Guy! (outdoors!)
Sunday June 8: Off

Sheena asked me what I was doing for National Running Day which happened on Wednesday June 4. Since I'm getting more into running again, I thought I'd challenge myself and go for my longest run of my entire life. I did a trail run back in 2010/2011 that was 9km long, and I knew I wanted to get into the double digits eventually (ahem a few years later). I didn't care that I needed to stop 53 times, nor did I care how long the dang run took me. But I wanted to do it. So I did.
 A few #SpiffykermsStyle outfits that I thought I'd include in here too:
A running at the gym sort of attire, primarily to wick sweat away from my body and keep me as content as possible. Lululemon run swiftly tech tank, gap sports bra, MPG leggings, Ironman Canada socks, and some Mizuno sneakers.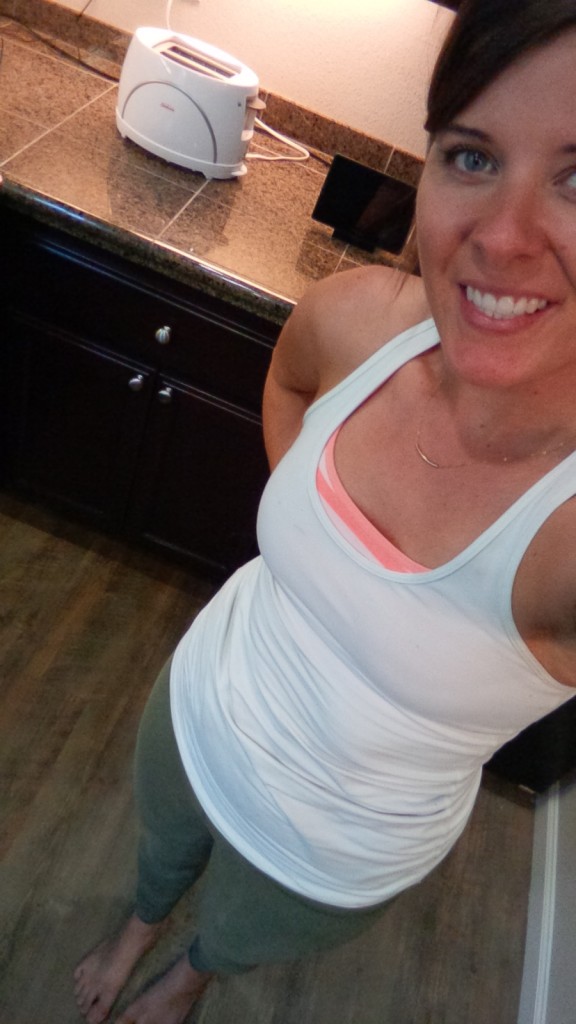 What I wear to yoga and bouldering. Since I don't sweat like a beast as when I run, I can wear regular cotton bottoms (from Lululemon) and a racerback, also from lululemon. Bra is… same gap one. Recycle-cycle!
Isn't it funny when your boulder problem is now a warm up? Last week I posted about an orange V2, and I hop on it no problem and complete it. Then I worked on this yellow one, which didn't take much effort (a few tries in back-to-back days and I got it). I need something harder :) Maybe I'll hop on a V4 this week.
Let me know what you've accomplished last week, or what your goals are for the upcoming week.