Let's face it. Photos add interest to one's blog. If I see a volume of text on one's website without photos, I'm less inclined to continue reading more than one or two posts. Simply out of visual boredom.
I rarely take my blog photos outside, and prefer not to use artificial light. I'm here to help you how to make the most of your time, and tell you my tips I've learned along the way.
Know when and where to take your photos
When I worked, I took blog photos on the weekends for the upcoming week. My balcony was the only place that had decent light so I worked between 11am − 1pm. I'm not working now, but I still only take blog photos once a week, and try to get it done within an hour. At our new place, the perfect time of day for photos like these are between 1pm − 3pm on the upstairs landing.
Make your photos visually interesting
Clean up your area before you photograph. Garbage in the background, dirty plates, stacks of paper, it doesn't add much to a photos appeal. You don't have to style your images as they do in magazines, but have fun with what you're photographing. Be unique, take photos from different angles.
Use a backdrop
When you see that I have a plain white background in photos, it's because I'm using a painters canvas as the background. Something more cost efficient but not as durable, is plain white printer paper. You could also grab a colourful placemat, a piece of wrapping paper, or even books.
Edit your photos
If you're stuck inside with artificial light, try your best to light your subject with light bulbs that don't have yellow undertones. Then go into Photoshop and play with the layers. Here's an example of a photo edit before and after.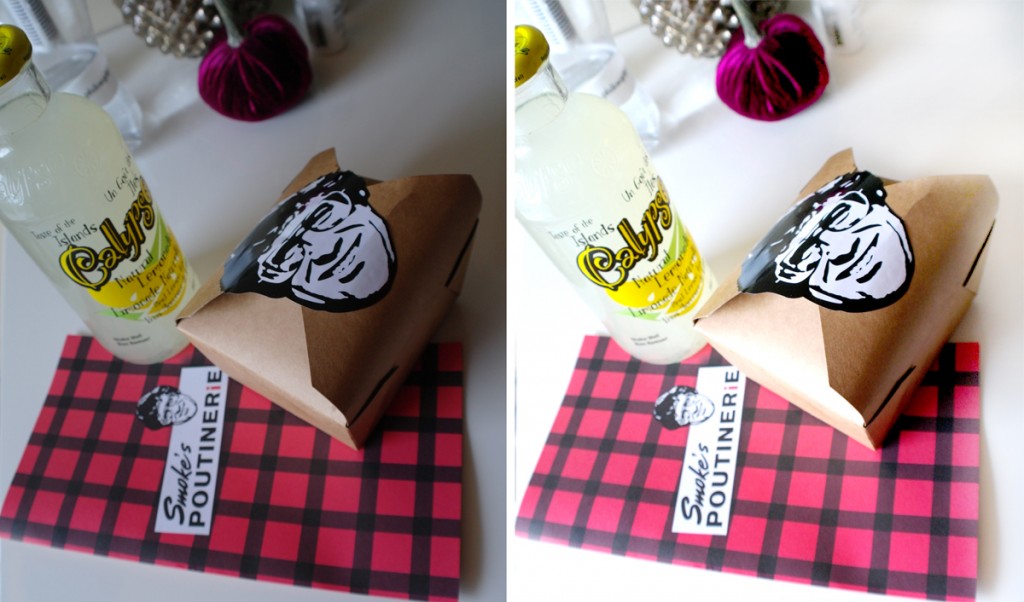 Hope these tips help you out!