I know I totally just posted this but I wanted to add in some photos. What do you use on a regular basis?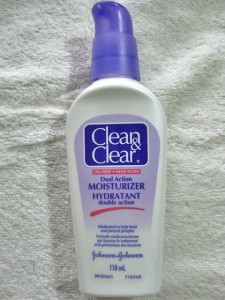 In the morning as soon as I'm done my shower I put on my cheap moisturizer from Walmart (using my $3 coupon to get this for nearly free). If you haven't used this at all, it's very refreshing and cold in the morning. I'm used to it now, so it just feels like a normal moisturizer, but when I first bought it, it almost stung. But in a good way, I don't need any strong testosterone cream however I may switch to a "preventative" face cream and eye serum very soon. Advice from esthitician (good LORD I cannot spell that word) friends = key.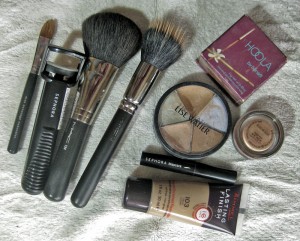 I apply my Drug store brand: Rimmel Chanel mixed with Laura Mercier foundation with the MAC 187 (the stippling brush), and then goes on the Lise Watier concealer wheel sometimes applied with my ring finger but mostly with the brush on the far left. I can't forget my eyes next, so on goes the Rubenesque paint pot (it's an eye shadow base with some color. Though, I use it just as an eye shadow shade really!), and then a free samplin' of Sephora's mascara coats those lushes lashes of mine. Lastly, I pile on the bronzer with the MAC 134.
Easy peasy eggs over easy. Got this down pat to like 4 minutes, tops. Boy I'm good.
What is your routine like?
Anyone interested in a foundation review? I'm totally loving the Laura Mercier foundation, and on the fence about Chanel.