Wow, it's been close to a month since I last checked into the good ol spiffykerms blog.
We are now in NorCal and arrived last Monday. I'm currently at the local starbucks because we don't have internet set up at home yet. I feel like a real blogger now, blogging at some local coffee shop….in California no less. Ha!
The whole blogging on an iPad is very finicky, and taking a lot longer than it should.
Luckily I have a friend here already that I met in 2011 at BlogHer'11 but I've known her online over ten years. She's less than 5km away, and she has been a god send. I'd link Jessica's website but that's getting too technical. Her blog is over at teamwiking.com.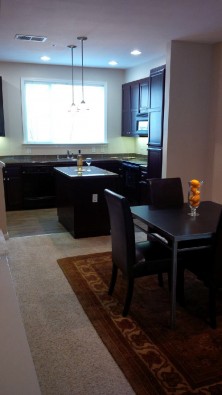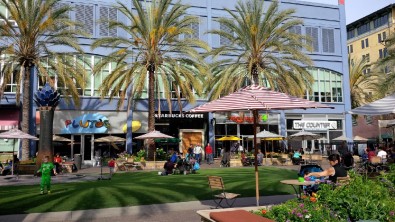 She helped us find this new place. This is the show room and ours obviously had our own furniture, plus our layout is reversed of this.
We went to Santana Row a few times, a gorgeous spot…basically an outdoor mall.
I'm mostly on twitter and Instagram so you can follow me there with tweets and photos, until we get internet set up. Or if I get brave and start blogging daily from Starbucks. Can get a little pricey!
Once we get internet set up for real, I'll make a few blog posts of how the drive across the continent was, and try not to talk too much about how bloody hot it is here. (Today it's 77 degrees. I assume that's 25+ because I'm sweating …)
until next time!