For the longest time, I didn't know what to do with my website. I always enjoy writing here and updating you, and I noticed I hadn't updated in FOUR months. Holy jeeze. I want to get better with that, now that I'm a bit better with my time management after having two boys. I have a little system/schedule going now, and I can definitely fit some time in for blogging these days. So hello, again! Let's jump into what I randomly came up with this morning…
My boys and I enjoy heading out to the forest for adventures or visiting the local playgrounds in the Bay Area/Silicon Valley (similar style to my Exploring Coffee Shops back in the day). I decided to create a somewhat weekly post about the ones we've been going to for the past couple of years, and finding new ones. I had been posting and sharing about these on my Instagram page each time we come across a new-to-us one, and now I'm also going to document about it here (you know, in case instagram decides to shut down randomly one day and I lose everything I ever posted!).
Braly Park, Sunnyvale California
704 Daffodil Ct, Sunnyvale CA 94086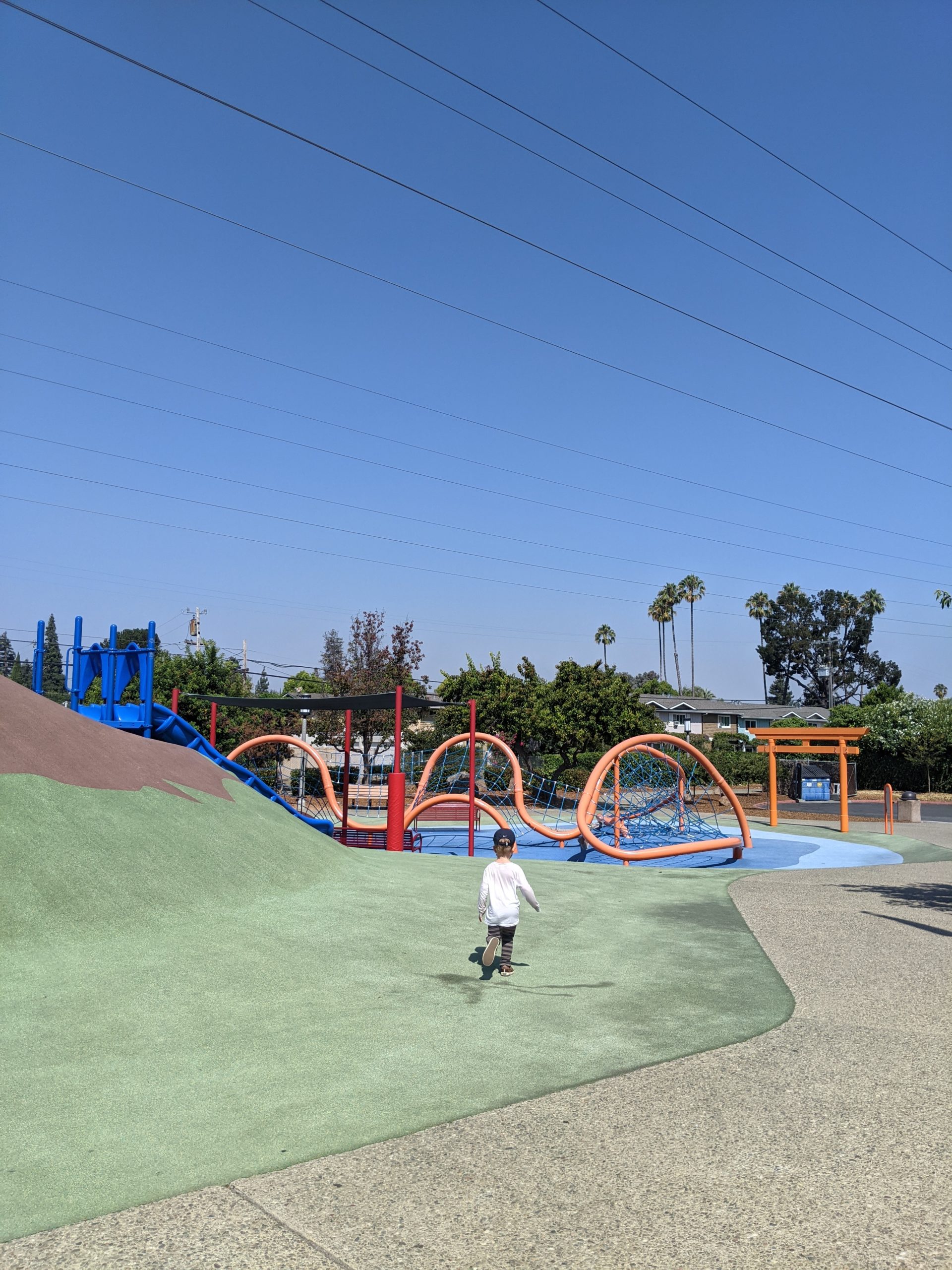 Braly Park is a Japanese-themed park and is located on 5.6 acres of land. There's a decent sized parking lot, off street.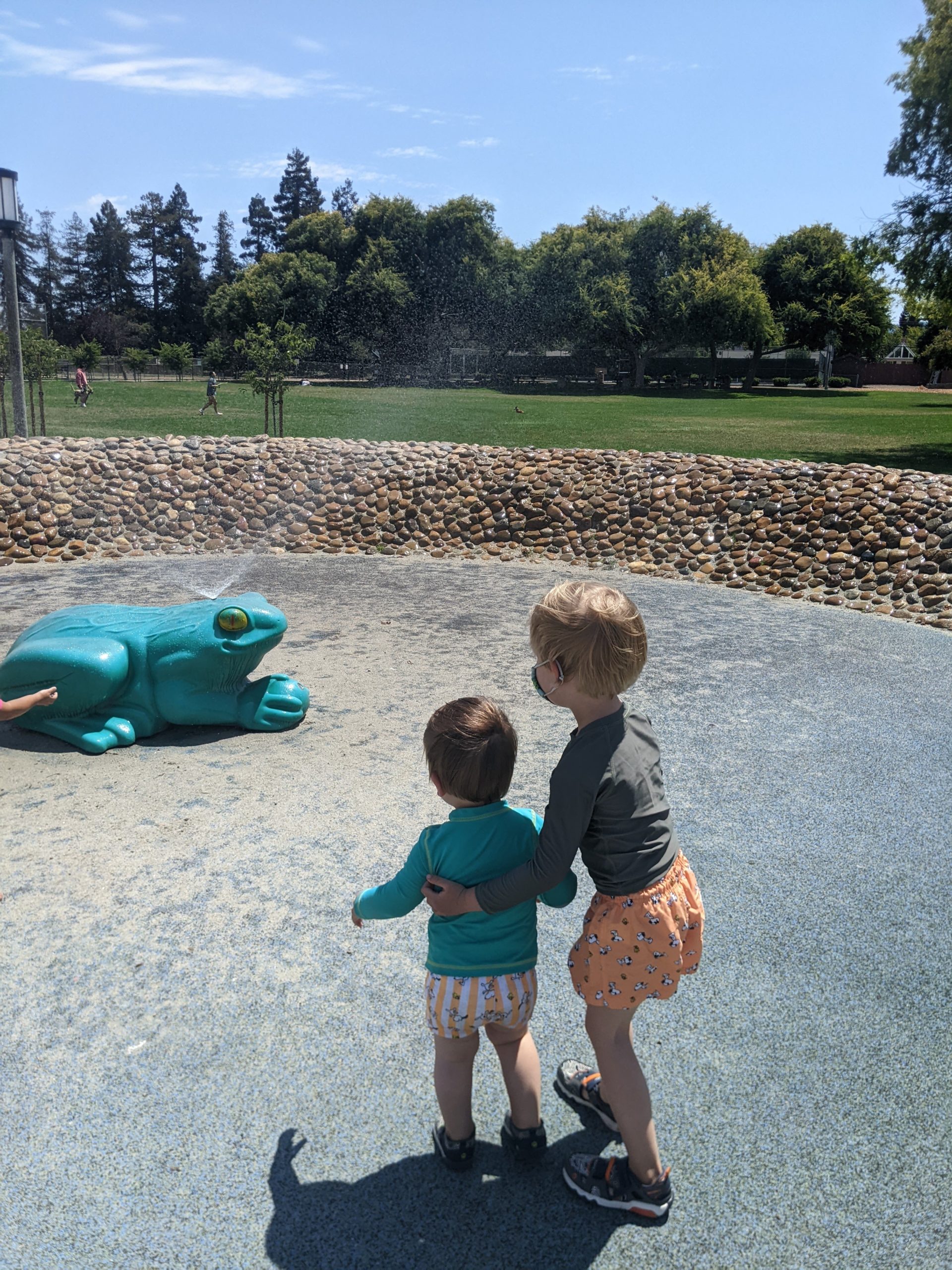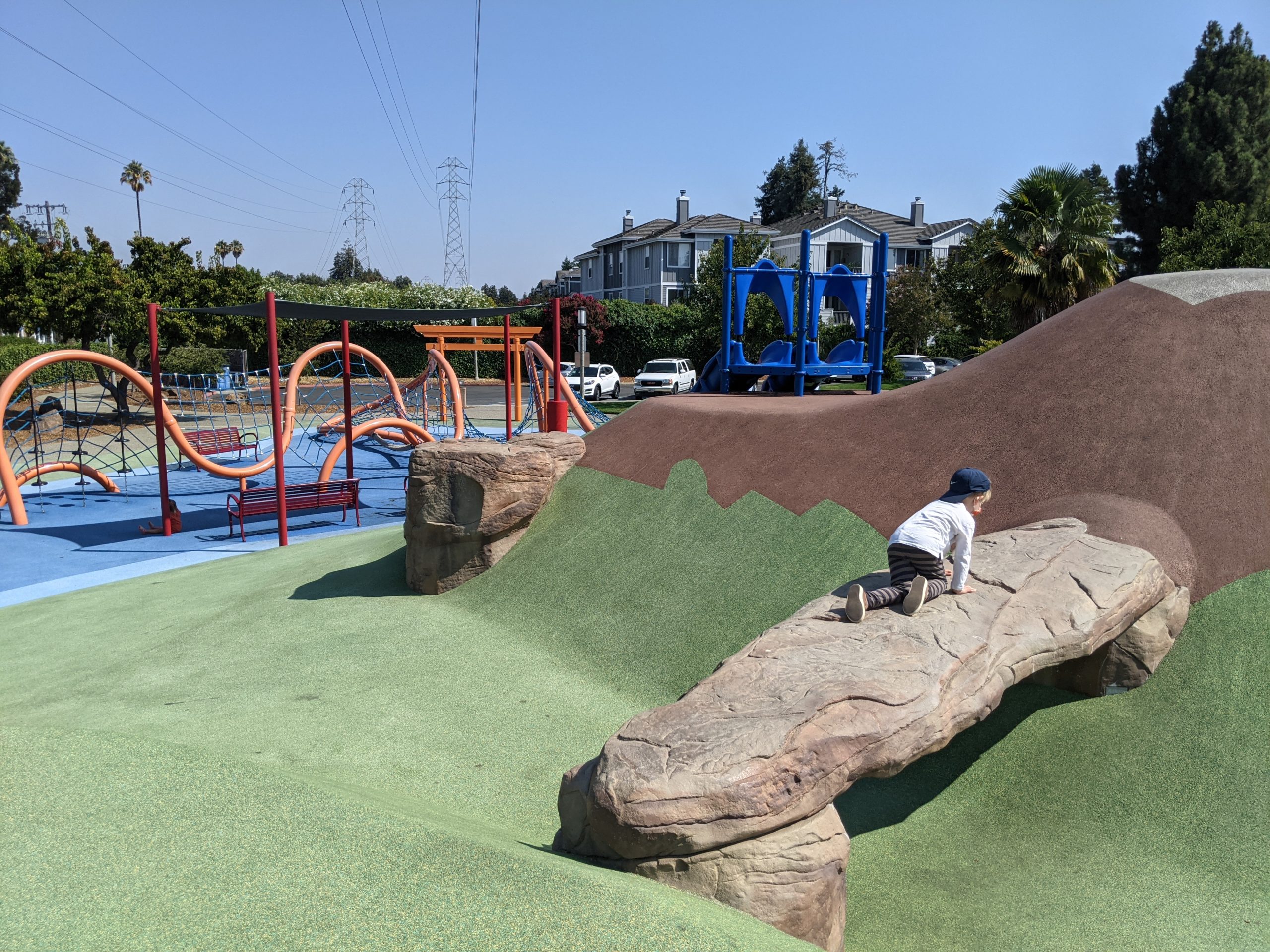 This playground has a huge field for playing with your kids, flying a kite, throwing ball to your pup. There's a bathroom on site, 3 picnic areas with electrical outlets, horseshoe pit, shuffleboard and sand volleyball court (no nets). I haven't seen anyone play volleyball while there, but the kids seem to love playing in the sand and the water from the splash pad drains down into the sand creating a lovely experience for those that enjoy playing in the muck! Ha! Tip: If ever playing in sand/wet sand/sunscreen + sand, bring baby powder. Dash it onto the areas where you're full of sand and it removes it like nothin' I've ever seen. Wild.
I'm all about playgrounds that don't have wood chips. Wood chips have a tendency to get everywhere: in our shoes,splinters, and landing on them when you have a new walker isn't comfortable either. This is a great playground and the entire area is cushiony/soft/spongy material. Not sure of the technical term ;)
It has a play structure for older kids, and a toddler area with tons of shade, and a few musical instruments for the kids to make some tunes. We love the small frog splash pad area and sand. My boys could spend hours here.
Definitely check this one out!