I wanted to pop in here because I don't want to leave my site completely bare while we make this transition into living in the USA.
I finally have snuck a break in my jam packed evenings of packing boxes, purging old stuff, donating things that CAN be donated and saying goodbyes to friends. Taking a moment to blog before I get back at it. So. Many. Boxes.
Trying to be very optimistic about it all, and things are going pretty smoothly. However I can't help but wonder when we're going to hit a bump in the road. Hope we won't.
That moving-talk may be a little boring to you. Let's talk about something more visually interesting.
Tonight I got my hair done, a last routine checkup at the dentist and after that, we took Alfie to his yearly vet appointment and get appropriate papers for the boarder crossing.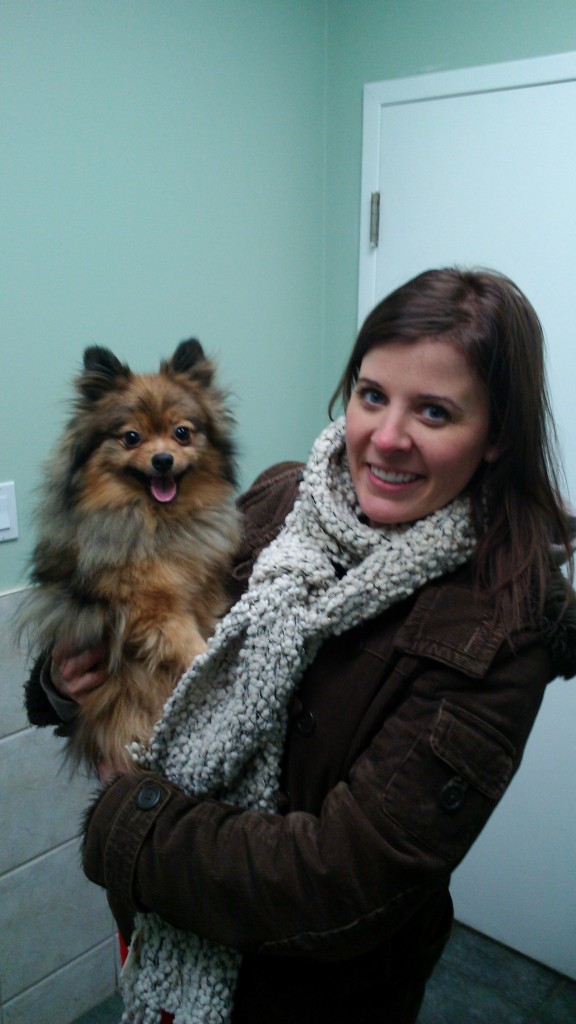 Been wearing a bit of colour on my lips.
It's the new YSL rouge from their spring collection. A blog post about their entire spring collection is to come in the following weeks.
Though it is now available for purchase. A pretty fun colour! I'm rotating it between my Dior creme de rose. Also noticed a co-worker bought the creme de rose. Anyone else try it? Ha, influencing at its best.
I get to see these two sweet faces this weekend in Toronto. One more last trip to the city to see my buddies before the big move.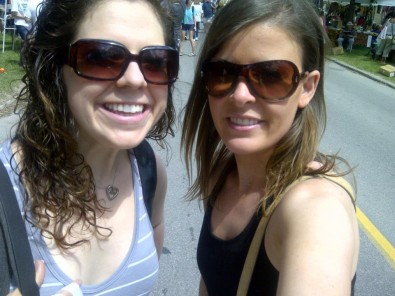 Then NEXT week I get to eat dinner with this pretty lady. It'd been a ridiculous amount of time since Stephanie and I have hung out and it's only appropriate we get together for a giggle-sesh one more time before I leave.
Since it's Throwback Thursday on instagram, thought I'd post the photo here too. Throwin' it back to a few years ago, Alfie and I in the park. He's wearing his warm Canada Pooch jacket – won't be needing that in Cali. But will definitely need it when we fly home to Newfoundland for Christmas :)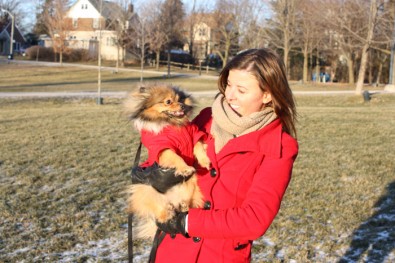 Random thoughts:
I super-glued my nail together. It was ripping on the nail bed part (not the white part). So far, it's holding up well.

I've been trying not to complain about this deep-freeze of a winter. -26ºC not counting the wind chill … is COLD.

I've scoped out a climbing gym in the area we're going – that also has CrossFit AND yoga in the same facility. I read reviews, and it sounds amazing but apparently the place smells like feet. Not cool.

It is SO hard to not buy groceries and just clean out the cupboards. Trying to be creative yet healthy with meals.

I need to do laundry before we leave, especially to use up the money on the cards for the machines.
What have you guys been up to lately? Tell me some random thoughts in your head.